Rising rents and low wages fuel £25bn housing benefit bill, research finds
Rport from Centre for Cities think-tank shos weflare spending growing rapidly in the most prosperous parts of Britain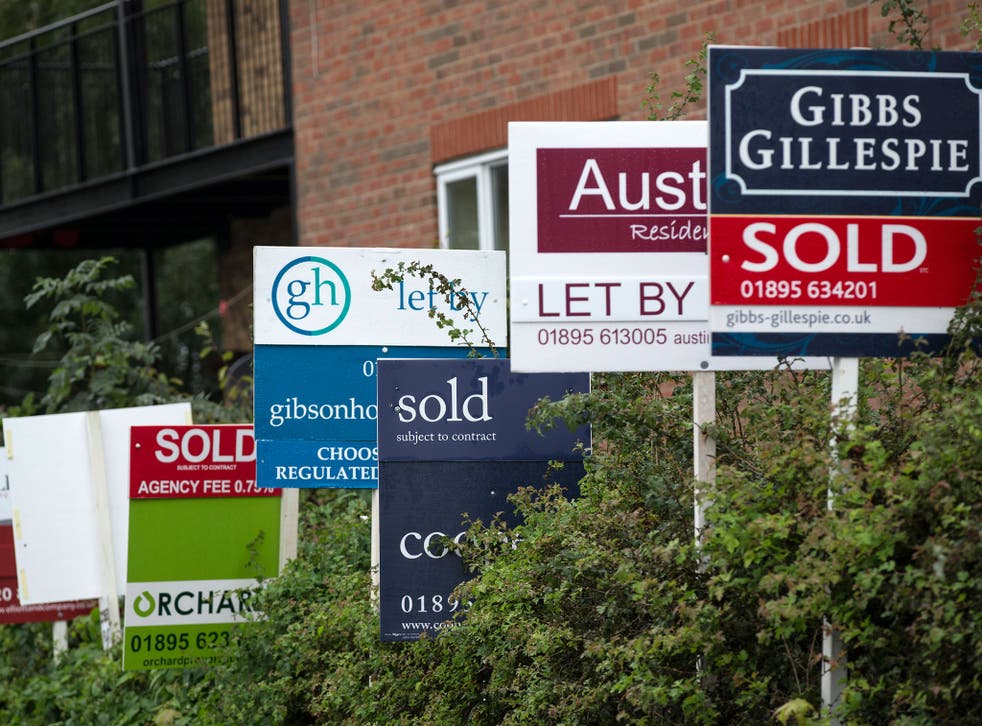 Britain's estimated £25bn housing benefit bill for 2015-16 is being fuelled by soaring rents in the most prosperous parts of the country as workers struggle to find affordable accommodation, new research has found.
Welfare spending is growing rapidly in boom areas of the South-east of England, largely driven by the growing cost of housing benefit payments, according to the Centre for Cities think-tank.
In a report it calculates that almost one million jobs have been created in the UK's cities since 2010, but average annual wages have dropped by £1,300 per person, making it more difficult for workers to make ends meet.
Despite the record employment levels, spending on housing benefit in better-off cities such as London, Cambridge, Bournemouth and Milton Keynes has risen 50 per cent more than in lower-wage cities such as Glasgow and Liverpool.
The figures reflect warnings from some employers in London and the South-east that they are increasingly struggling to recruit staff because of the exorbitant cost of rents.
The think-tank's chief executive, Alexandra Jones, warned of the danger of their growth being "derailed by a lack of affordable homes".
The average housing benefit claimant now receives £144 a month in London, £128 in Slough, £118 in Oxford and £117 in Brighton, compared with £72 in Doncaster, £73 in Hull or £75 in Dundee.
Ms Jones told The Independent: "To support the long- term economic growth of these cities, while also reducing welfare spending, the Government and local authorities need to take urgent action to tackle housing shortages."
She called for more homes to be built, for better use of existing property and for improvements to local transport, adding: "This will make it easier for more people to access jobs and for businesses to grow."
She praised an initiative in Cambridge where council leaders have won local support for house-building on parts of the green belt and suggested that cities should be given stronger incentives to tackle the housing crisis themselves – for instance by being allowed to retain stamp duty payments or keep some savings from any falls in housing benefit bills.
In its annual study of the UK's 63 largest cities, it found that all but one of the cities with the highest wages were in the south-east of England. The exception was Aberdeen. The league table was headed by London, where the average weekly pay is £675. Seven of the 10 cities with the lowest pay were in the north of England, with the lowest wage of £399 found in Huddersfield.
In George Osborne's Budget last year he set out his determination to create a "higher-wage, lower-welfare economy". But the Centre for Cities concluded that half the nation's cities fall into the opposite category of "low wages, high welfare".
It urged city leaders to focus on supporting skilled jobs in "knowledge-intensive sectors", such as digital industries, to drive up incomes.
Finding ways of reducing spending on housing benefits is among the biggest headaches faced by the Government, which has attempted to reduce entitlement. However, around one-quarter of tenants in private accommodation claim the benefit – and a third of them are in employment.
Join our new commenting forum
Join thought-provoking conversations, follow other Independent readers and see their replies