Record number of children in care as social services reach 'tipping point'
Rise linked to household issues, such as poverty, poor housing and substance misuse, which experts say have been exacerbated by cuts to local services intended to tackle them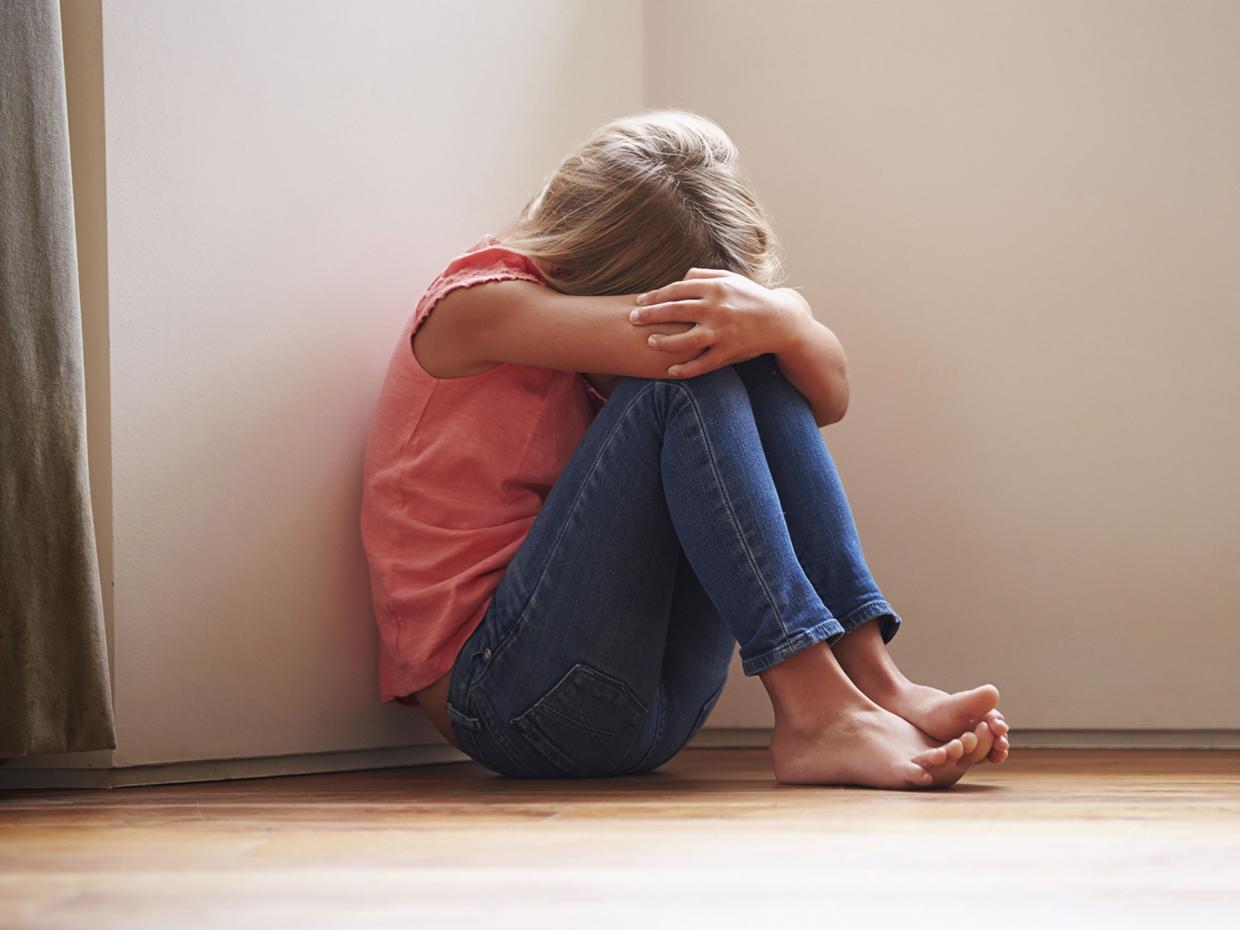 The number of children in care has reached a record high, with 90 young people entering the care system each day, figures show.
Amid ongoing cuts to children's centres and local family support services, the number of looked-after children in England and Wales reached 72,670 in the 12 months to March 2017 – marking the biggest annual surge of children in care in seven years.
Campaigners said the figures highlight the urgent need for the Chancellor to use his Autumn Budget next month to address the £2bn funding gap facing children's services by 2020, or place a growing number of children at risk.
The rise in children entering care has been put down to problems in households, such as poverty, poor housing and substance misuse, which experts said have been exacerbated by cuts to local services intended to tackle them.
It comes after it emerged in August that as many as 140,000 vulnerable children at risk of abuse and neglect might not be getting help because cash-strapped local authorities have been forced to shrink or abandon family support.
Council leaders subsequently warned that funding cuts had pushed children's social services to "breaking point", with action only being taken to protect youngsters once they are at imminent risk of harm and on-going funding pressures leading to gaps in services that are putting children and families at risk.
Andy Elvin, chief executive of Tact Care, the UK's largest fostering and adoption charity, said the rise in children in care was down to cuts to services that would engage with families and give them a support network to prevent things from reaching crisis point.
"Surestart children services have been obliterated in recent years. They were often in the most deprived communities and provided a broad range of support from midwife services to parenting support groups," he said.
"You had a lot of isolated families who might otherwise have started to struggle had a support network around them. A lot of them got the help they needed before things got so bad that they met the threshold for social services to get involved.
"But now we've had seven years of cuts, and this is what you get. Numbers in care are up, numbers of homeless are up. If you start taking away the early support, and keep cutting and cutting local authority budgets, the only thing they can continue to do is the stuff they have to do under the law, such as removing a child at significant risk of harm."
Figures shows that three-quarters of English councils exceeded their budgets for children's services last year, totalling a £605m overspend, while the number of young people subject to child protection enquires increased by 140 per cent – to 170,000 – in the past decade.
Meanwhile, universal family support services have been forced to close due to cuts, with children's centres shutting at a rate of six per month since January 2010.
Mr Elvin said the reduction to early intervention services created a "vicious cycle", adding: "If you don't intervene early, things don't get better on their own, they get worse. And when they meet the threshold, you're onto child protection, which in some cases leads to children going into care.
"You can't prevent everything. In some cases, such as where there's a chronic alcohol problem, things can't be fixed. But in a lot of households where there is chaos and neglect or parents being overwhelmed by their circumstances the situation can be resolved by early intervention services."
Donna Molloy, director of dissemination at the Early Intervention Foundation, said the decline in services available to tackle issues such as poverty, homelessness and substance misuse means that families are arriving "very quickly at the front door of children's social care".
"Our work with councils has repeatedly highlighted a range of factors driving the increased demand on children's social care, including poverty, homelessness, poor housing and a related increase in problems such as family conflict, domestic abuse, mental health problems and substance misuse," she said.
"In some areas there are far fewer services available to tackle some of these issues, which can mean families arrive very quickly at the front door of children's social care."
Head of policy and research at Action for Children, Eleanor Briggs, said the increase underlined the "urgent need" for the Government to provide local authorities with adequate funding to support vulnerable children.
She said: "Investment is desperately needed for both services for children in care but also in essential early intervention services such as family support and children's centres. More money spent on helping children and families before they reach crisis point will help prevent children being taken into care and reduce the demand for higher cost services."
Anne Longfield, Children's Commissioner for England, echoed the warnings, urging that "intense" pressures on local authorities meant many were being forced to reduce services that prevent family crises, such as a child being taken into care.
"With a rising population of children in care at a time when council funding faces enormous cuts, the pressures on local authorities are intense. Councils tell me they are stretching every sinew to meet their responsibilities to children who are highly vulnerable," she said.
"Many though are having to do so at the cost of reducing services that prevent family crises. I hope the Treasury will recognise that it makes economic and social sense to invest in families before crisis hits."
The Local Government Association (LGA) is calling on the Chancellor to use his Autumn Budget to address the funding gap facing children's services by 2020, and to invest in improving children's services by devolving a proportion of the Department for Education's £300m budget for centrally-run improvement and innovation programmes to councils.
This would help deliver an enhanced programme of sector-led support for children's services, offering everything from regular "health checks" and training for lead members and senior officers, to specific support for those councils judged to require improvement.
Richard Watts, chair of the LGA's Children and Young People Board, said: "Children's services are at a tipping point with growing demand for support combining with ongoing council funding pressures to become unsustainable.
"Last year saw the biggest rise in the number of children in care for seven years. With 90 children coming into care every day, our calls for urgent funding to support these children and invest in children and their families are becoming increasingly urgent.
"Children's services face a £2bn funding gap by 2020. If nothing is done to address this funding gap crucial services that many children and families across the country desperately rely on will be put at risk.
"We are calling on the Government to use the Autumn Budget to commit to fully funding children's services and invest in improving services to ensure vulnerable children get the appropriate support and protection they need."
Responding to the figures, Robert Goodwill, minister for children and families, said the Government was giving councils £200bn for local services, including children's social care as part of a "historic four-year settlement which means councils can plan ahead with certainty".
Mr Goodwill also said the Government would be giving up to £20m "to support further improvement in children's social services".
Join our commenting forum
Join thought-provoking conversations, follow other Independent readers and see their replies