Social care funding being used to bail out NHS, local councils warn
Local authorities accuse the NHS of 'signing off' funding intended for social care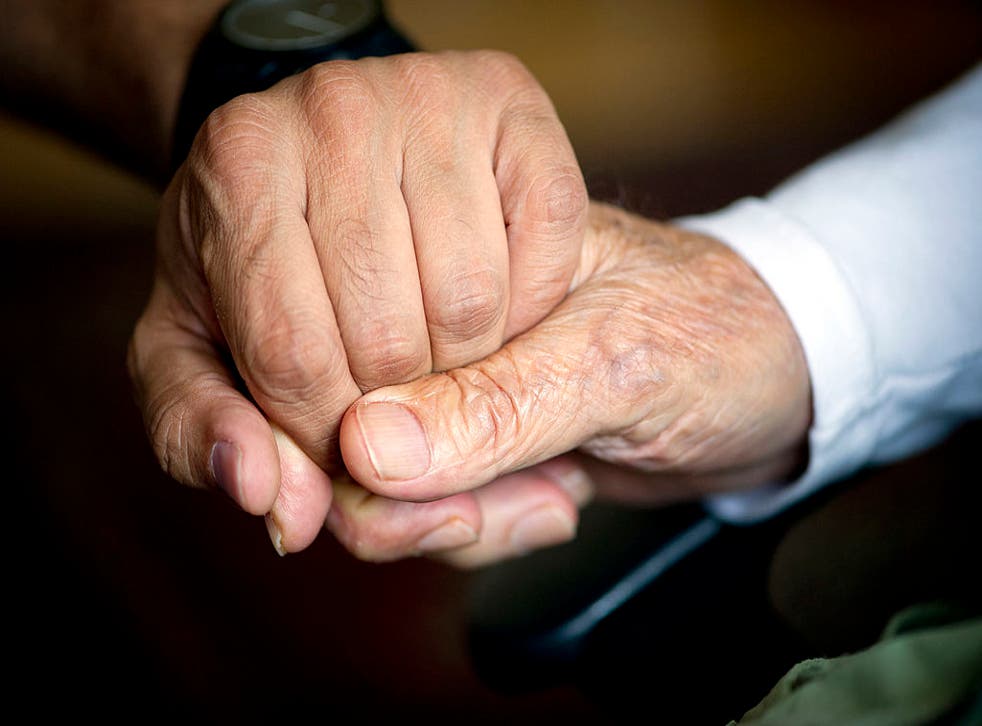 Funding intended to improve social care is being used to bail out the NHS, local councils in England have warned.
Divisions between local government and the health service have widened as councils raise the prospect of a revolt over "completely unacceptable" threats to withhold money unless they meet targets for reducing NHS bed-blocking.
An extra £2bn promised for social care in March's budget was intended to be spent through the Intergration and Better Care Fund (IBCF).
But it has now emerged that most of it will go towards delayed discharges in the NHS.
Izzi Seccombe, chairman of community wellbeing at the Local Government Association, told The Independent the NHS was effectively "signing off" the funding, and urged that social care workers should be treated as "equals" to their health colleagues.
She said: "It was very disappointing to hear that the money is only addressing the actual managing out of hospital care, not all the stuff we're trying to do to prevent people going in, such as supporting carers and helping people in independence to keep people in their own community for as long as possible."
"The primacy on delayed discharges is effectively the NHS signing off the money – it's a bit of a land grab. They're going to set targets for local authorities and if a local authority cannot achieve that there's going to be a penalty. This is likely to be in the areas that are most financially challenged."
"We have to be treated as equal partners to our health colleagues. It feels as if precedence given to health because it's a more valued part of the system, but nobody wants to go into a hospital."
It emerged last week that one in three UK nursing homes was failing safety checks, prompting charities to warn that living in a nursing home is "like playing Russian roulette".
The Care Quality Commission (CQC) warned that thousands of vulnerable people are at risk of failing to receive the right medication, being left to go hungry and being ignored when they ask for help.
Separate research found that the number of people with dementia in England and Wales is set to rise to 1.2 million by 2040, sparking calls for the Government to pay "urgent attention" to social care to avert a future crisis.
UK news in pictures

Show all 50
Ms Seccombe added that cutting funding for social care services that aim to prevent people from going into hospital will ultimately lead to more pressures on the NHS.
"The inevitability is if they aren't supported in their own homes they are less likely to be fit and well and more likely to put pressure on A&E, bringing on more problems," she said.
"Carers are put under tremendous strain and if it's just too much we might find the cared for person or even the carer themselves are hospitalised as a result.
The Department of Health has been contacted for comment.
Register for free to continue reading
Registration is a free and easy way to support our truly independent journalism
By registering, you will also enjoy limited access to Premium articles, exclusive newsletters, commenting, and virtual events with our leading journalists
Already have an account? sign in
Register for free to continue reading
Registration is a free and easy way to support our truly independent journalism
By registering, you will also enjoy limited access to Premium articles, exclusive newsletters, commenting, and virtual events with our leading journalists
Already have an account? sign in
Join our new commenting forum
Join thought-provoking conversations, follow other Independent readers and see their replies