Number of government-funded social homes falls by 97% since Conservatives took office
Opponents have slammed Tory ministers' 'disastrous' failure to invest in affordable homes
Benjamin Kentish
Tuesday 20 June 2017 21:16 Comments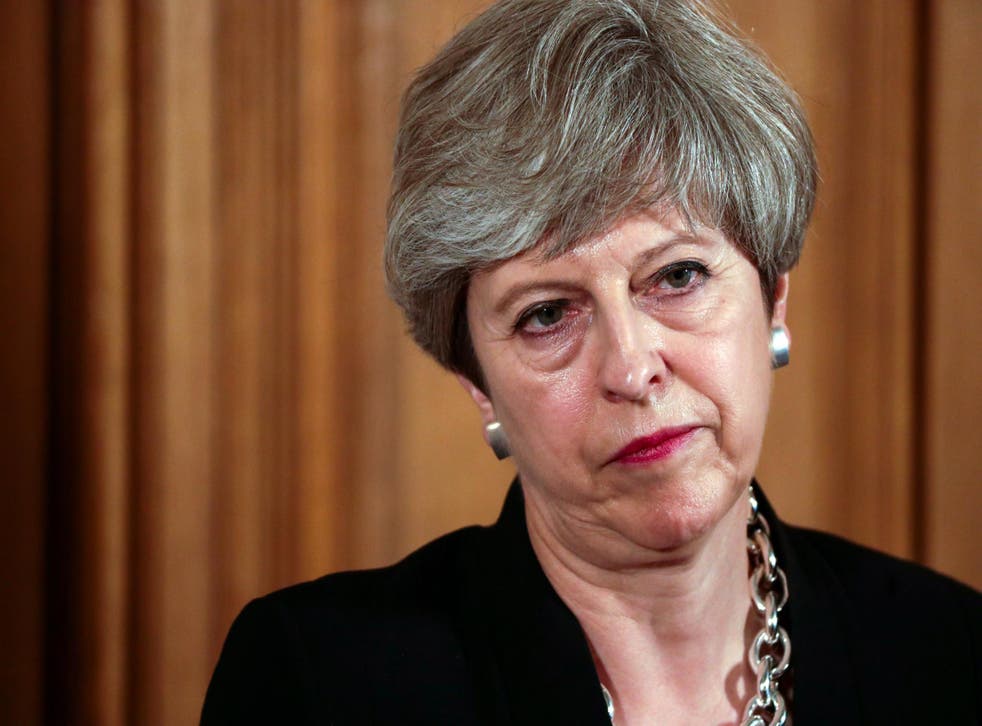 The number of new government-funded houses built for social rent each year has plummeted by 97 per cent since the Conservatives took office in 2010, official statistics have shown.
More than 36,700 new socially rented homes were built with government money in England in 2010-11 – the year in which the Tories came to power in coalition with the Liberal Democrats. By the 2016-17, financial year that finished in April, that figure had fallen to just 1,102.
In the same period the total number of affordable homes built with government money more than halved – from 55,909 to 27,792.
The new data comes as experts warn of a huge loss of social housing as a result of current government polices. The total number of social homes already has fallen drastically in recent years: 120,000 were lost between 2012 and 2016 alone, with many converted into "affordable" homes marketed at higher rents.
Instead of socially rented homes that are typically available to vulnerable families at around 50 per cent of market value, the Government has prioritised the building of "affordable" homes for which rents can be charged at up to 80 per cent of market value. Critics say that, in many areas of the country, these rents are not genuinely affordable for people on low and middle incomes.
The Conservatives were forced to U-turn during the election campaign after Theresa May announced the Tories would deliver "a constant supply of new homes for social rent". The Government was later forced to admit that the new homes would, in fact, be the significantly more expensive "affordable" homes.
The drop in social house building is likely to increase pressure on Theresa May and her Government in the wake of the devastating fire at Grenfell Tower in Kensington, which raised fresh questions about the Government's record on social housing.
Grenfell tower fire

Show all 42
Critics have alleged that the tower was built to a poor standard, and pointed to the fire as a sign of what they claim is a disregard for social housing displayed by Conservatives both locally and nationally. Analysis by The Independent reveals that the Royal Borough of Kensington and Chelsea, where Grenfell Tower is located, has built just 10 new council-funded social homes since 1990.
The Chartered Institute of Housing has warned that the current fall in the number of social homes is set to continue, and predicted that, by 2020, nearly 250,000 social homes will have been lost in just eight years.
Hundreds of thousands of affordable homes have been sold to private owners under the Right to Buy scheme – a process that will be significantly accelerated by the Housing and Planning Act, passed by the Government last year. The legislation extended the Right to Buy, which previously applied only to council-owned properties, to homes owned by housing associations, meaning a further 800,000 properties will now be eligible to be sold off.
Footage from inside Grenfell Tower shows 'indescribable' extent of damage from fire
Ministers have consistently promised that every home sold under the Right to Buy will be replaced on a one-for-one basis, but currently just one new home is being built for every eight sold.
The Government has also ordered local councils to sell off their most valuable social homes to help fund the extension of Right to Buy. Many are expected to end up in the hands of buy-to-let landlords and private investors. The Local Government Association predicts that almost 90,000 council homes will be privatised by 2020 as a result of this policy and the continuation of Right to Buy.
Forcing councils to sell their most lucrative properties means the social homes that remain are likely to be of worse quality and in poorer areas, including tower blocks like Grenfell Tower. Conservative ministers have rejected calls to ensure that homes sold off are replaced on a like-for-like basis, meaning social houses auctioned off to private buyers are likely to be replaced with far more expensive homes at "affordable" rents.
At the same time as hundreds of thousands of social homes have been lost, local councils have almost completely stopped building new homes. Just 1,890 were completed by the 353 councils in England in 2015-16 – an average of five per council. Data suggests the trend is getting worse: only 60 of the new homes that councils started building last year were social homes.
As a result, the UK has become increasingly reliant on private property developers and housing associations to build the homes that the country urgently needs. A large proportion of these homes, however, are marketed at full market rents or slightly reduced "affordable" rents – significantly more expensive than the social rents that have traditionally been applied to council-owned properties.
John Healey, Labour's shadow housing minister, said the new figures were "disastrous" for the Government.
"These disastrous figures show the Conservative ministers have washed their hands of any responsibility to build the homes families on low and middle incomes need", he said. "The number of government-funded social rented homes built has plummeted by 97 per cent since 2010.
"After seven years of failure, the Conservatives have no plan to fix the housing crisis. A Labour government would invest in the affordable homes that the country needs."
A spokesperson for the Department for Communities and Local Government said: "Making housing more affordable is an absolute priority for this Government. That is why we have committed £25bn to get more homes built.
"These statistics demonstrate a step change in the delivery of affordable housing in this country. Through a wide range of affordable products, from affordable rent to shared ownership, we are helping thousands of people to buy or rent a home that is right for them."
Seb Klier, policy and campaigns manager at Generation Rent: "In the midst of a housing crisis, the failure to properly invest in genuinely affordable, socially rented homes is nothing short of a scandal. We need a mass programme of social housebuilding, not just to support those on low incomes and in immediate housing need, but to take pressure off of the private rented sector, where rents have been driven up by high demand and where millions of private renters now live in poverty.
"Younger renters and potential first-time buyers would also benefit from a guaranteed, state-backed supply of new housing, which would help to meet the numbers of homes we need to build, and bring down house prices in the process."
Register for free to continue reading
Registration is a free and easy way to support our truly independent journalism
By registering, you will also enjoy limited access to Premium articles, exclusive newsletters, commenting, and virtual events with our leading journalists
Already have an account? sign in
Join our new commenting forum
Join thought-provoking conversations, follow other Independent readers and see their replies