Social services deemed 'unfit' to protect city's needy children
Children died while known to department that suffered 'catastrophic failings'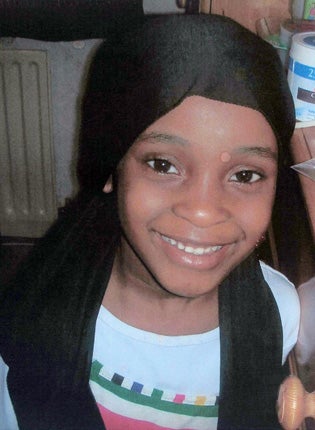 A damning report into Birmingham's children's services following a series of child deaths has exposed serious management failings in an organisation hampered by high levels of sick leave and excessive red tape.
The inquiry was commissioned last year after it emerged that eight children known to social services had died in the city in four years. It found that more than one in five staff was on sick leave at any one time and that a lack of senior managers was a "major risk".
The department was "not fit for purpose" and the young people in its care had suffered from a "decade of underperformance", during which dozens of projects had been launched without having any noticeable impact.
Birmingham has one of Britain's biggest social services departments. It serves a population of 250,000 children and promised to overhaul its services after it was criticised over the death of seven-year-old Toni Ann Byfield in 2003. She was caught up in a drugs-related gangland shooting after social workers allowed her to visit the man she thought was her father.
The spotlight fell on Birmingham again in December, when the death of Baby Peter in Haringey, north London, triggered an urgent review of children's services across the country.
The 17-month-old boy had sustained more than 50 injuries by the time he died, despite being seen by child support professionals more than 60 times.
The nationwide review by Ofsted highlighted weaknesses at six authorities, including at Birmingham.
Now, an audit by a Birmingham City Council scrutiny committee has identified a catalogue of failings, including a shortage of experienced staff, inadequate monitoring, excessive paperwork and too little time spent with children and families. Members of the inquiry's committee said that the standard of some of the council's children's homes had left them "shocked and dismayed".
The report concluded that the department's model of service delivery "is patently not working", adding that urgent investment was needed.
The council's children's care department is under an improvement notice, which will be assessed at the start of next year. Beverley Hughes, the former Children's minister, sent in two Whitehall troubleshooters to help the department improve and the Government paid half the bill for their time.
Ms Hughes told the city in February that it had a year to demonstrate "robust and sustained progress" within the department or the Government would take the department over.
Responding to criticism yesterday that the department was short of staff, Les Lawrence, the council's cabinet member for children, young people and families, said that more social workers had been recruited: "It's been difficult in the past to get people to permanently work here. They did not feel supported or that their job was being recognised. Now at long last we are in a position where we are beginning to get people in positions."
There are 2,300 children under the council's care, 1,300 of whom are the subject of child protection plans.
Mike Whitby, the leader of the council, said: "I welcome the scrutiny report, which represents a serious examination by the council of the challenges facing children's social care in Birmingham. Our focus remains fixed on putting in place the changes needed to ensure the most vulnerable young people in our city get the care and support they need."
Vulnerable: Young lives lost
*Khyra Ishaq, seven, who was allegedly starved to death by her mother and stepfather. Paramedics called to her Handsworth home in May last year found her emaciated body, which they said resembled a famine victim. Five other children were taken to hospital, including a boy who was so hungry he tried to eat toy plastic sandwiches. The pair, who deny killing her, are due to go on trial next year.
*Jordan McGann, 18 months, who was killed by her mother's boyfriend, Darren Bennett. He shook her in "an explosion of anger" and fractured her skull. Bennett, 26, was jailed for life in 2005. He had previously been jailed for harming a former partner's three-year-old daughter.
Join our commenting forum
Join thought-provoking conversations, follow other Independent readers and see their replies