Solar eclipse 2015: Drivers warned of dangers of 'rush-hour eclipse' on Friday morning
This Friday is the first time that the spectacle – when the Earth, Moon and Sun align – will happen during a busy modern-day commute
Josh Barrie
Monday 16 March 2015 01:00 Comments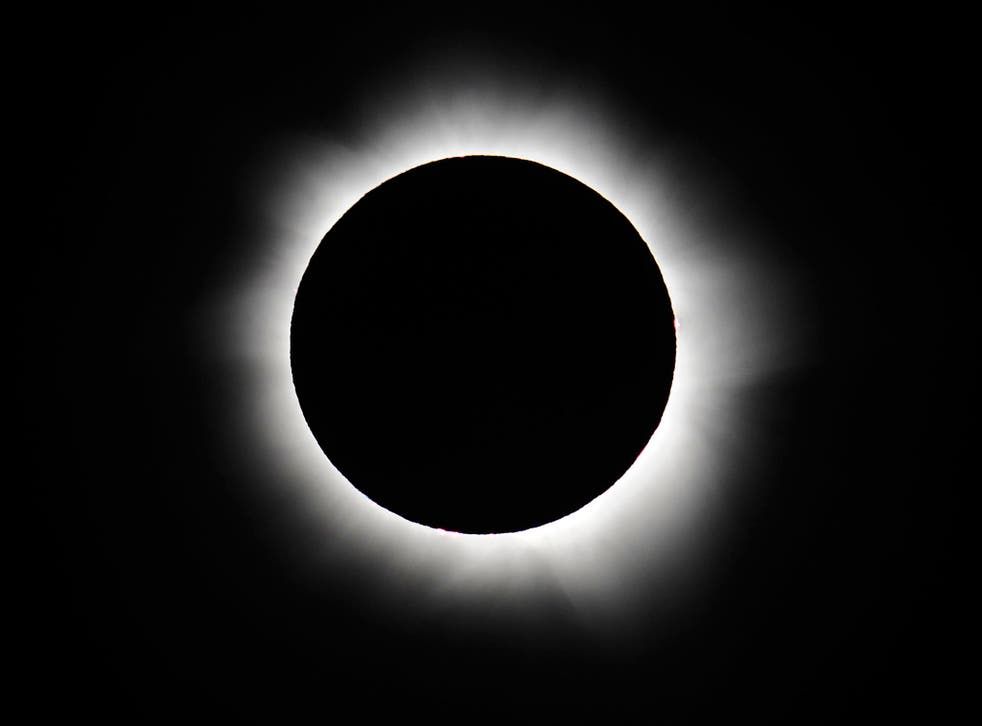 Motorists have been urged not to take their eyes off the road on Friday morning, amid fears the first ever "rush hour eclipse" could cause accidents across the country.
This Friday is the first time that the spectacle – when the Earth, Moon and Sun align – will happen during a busy modern-day commute.
Around the UK the proportion of the Sun covered by the Moon during the near-total solar eclipse will increase towards the North, ranging from 84 per cent in London to 89 per cent in Manchester, 93 per cent in Edinburgh, and 97 per cent in Lerwick in the Shetland Isles.
A Highways Agency spokesperson said: "Safety is a top priority. As always, we advise road users to drive carefully, adjusting their driving according to weather and road conditions and during the eclipse we'd ask them to do the same."
Experts from organisations such as the Royal Astronomical Society and the Society for Popular Astronomy (SPA) have also warned of potential hazards. Mr Scagell, vice president of the SPA, said: "Unlike every other eclipse of any size, this one takes place right in the middle of the rush hour. It's not the best time from a safety point of view."
Supermoon: Stunning pictures of the phenomenon from around the globe

Show all 10
Only the Faroe Islands and the Norwegian archipelago of Svalbard will see a total eclipse.
Mr Scagell explained that partial eclipses leave "a thin sliver of the sun", which he noted can make sun-watching even more dangerous.
He added: "We've always had this problem with partial eclipses in particular. You need to cut down the light of the Sun by an enormous amount before you can look at it safely."
A primary school in Cardiff has already announced plans to ban pupils from watching the eclipse due to health and safety concerns, according to WalesOnline.
The Royal Astronomical Society and Society for Popular Astronomy have both called on the public to use safe viewing methods such as special viewing glasses and pinhole cameras. The Met Office forecasts largely clear skies on Friday, though a spokesman said some parts of the country, particularly the north-west, may see some cloud cover.
Register for free to continue reading
Registration is a free and easy way to support our truly independent journalism
By registering, you will also enjoy limited access to Premium articles, exclusive newsletters, commenting, and virtual events with our leading journalists
Already have an account? sign in
Join our new commenting forum
Join thought-provoking conversations, follow other Independent readers and see their replies