Soldiers convicted of sex attacks and violent offences being released without supervision, report warns
HM Inspectorate of Prisons says 'anomaly' means military detainees not subjected to same controls as civilian prisoners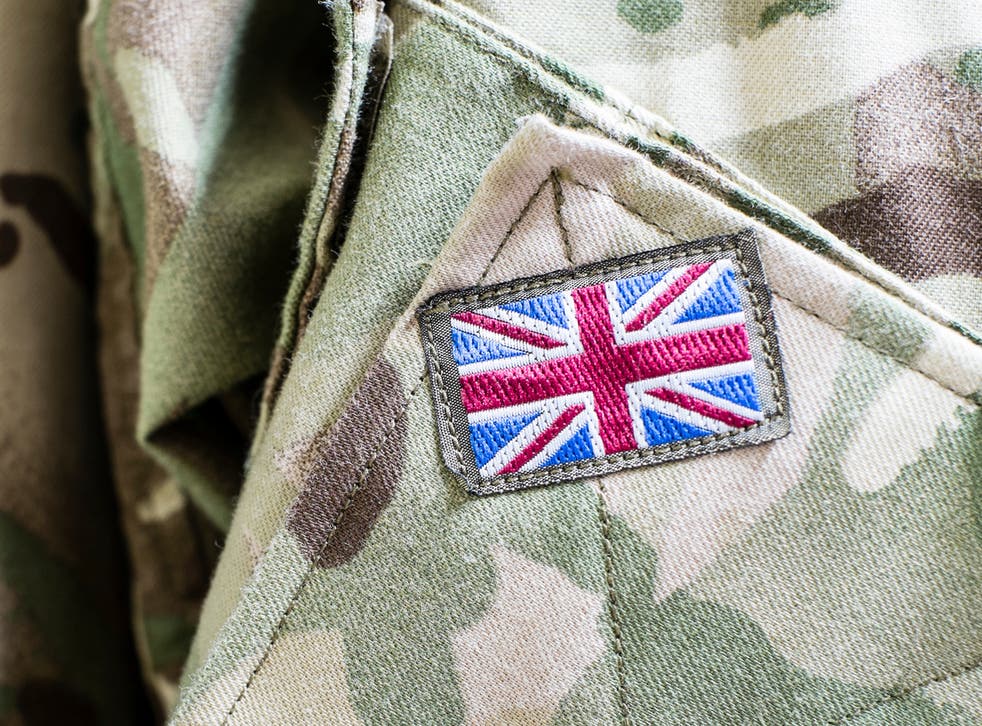 Soldiers convicted of sex attacks and violent offences are being released without any supervision because of a loophole in the law, a report has found.
HM Inspectorate of Prisons said the public were not being protected by processes at the UK's only military detention centre, which operates independently of the normal probation system.
Chief Inspector Peter Clarke said the "serious deficiency" was beyond the Military Corrective Training Centre's (MCTC) control.
He identified a "lack of post-release supervision or statutory engagement from authorities responsible for the public protection arrangements for higher-risk violent or sex offenders".
"This arose because of a statutory anomaly that does not include the military in the arrangements that apply to non-military offenders on release," Mr Clarke said.
"This meant that the few offenders being released into the community who presented a high risk of harm to others were being released without proper supervision or risk-management."
The inspectorate urged the the Ministry of Defence (MoD) to ensure the loophole is closed and said it would support any necessary changes to policy or law.
It called for military detention to be included in multi-agency public protection arrangements (MAPPA), which see police, probation services and other agencies manage the risks posed by violent and sexual offenders living in the community.
Servicemen and women held at MCTC are put on the Sex Offender Register where required but the MoD does not have a legal duty to cooperate with other agencies over their release.
Inspectors also called for statutory probation supervision, which is in place for all convicts leaving regular prisons, for higher-risk military offenders.
At the time of the unannounced inspection, which started in October, the MCTC held eight sex offenders and at least two perpetrators of domestic violence out of 44 inmates.
Inspectors said only a "small number of detainees" were potentially dangerous but that risk-management was poor and decisions to award temporary release to offenders "were too focused on rewarding good behaviour displayed during detention, rather than protecting the public".
Management of those charged with serious criminal offences was found to require improvement, particularly assessment reports that relied on detainees' own accounts of problems including drugs, alcohol and relationships.
The Essex Community Rehabilitation Company (CRC) – one of numerous firms introduced when the Government part-privatised probation in 2014 - was working with domestic violence convicts and sexual offenders.
UK news in pictures

Show all 50
The MCTC is the only detention centre for the military, with the majority of inmates and staff from the Army alongside members of the Royal Navy and RAF.
It can hold up to 323 men and women held under Armed Forces Act 2006 offences, which include mutiny, misconduct, desertion, insubordination and neglect of duty, as well as conventional criminal offences.
MCTC inmates must have been sentenced to less than two years' detention following court martial or a summary hearing by their commanding officers and have violated armed forces law.
There have been no suicides at the centre since inspections began in 2004 and it houses communal rooms, training facilities, outside space, a gym and library for education and vocational training programmes.
The facility in Colchester was found to be safe, decent and respectful, with inspectors finding "an extraordinarily strong ethos where the care and rehabilitation of the detainees was the unequivocal and overriding objective".
In stark contrast to Britain's regular prisons, drugs and violence were "virtually unknown" and inmates were given purposeful activity geared to whether they would be sent back to their units or discharged into civilian life.
Those held in the MCTC frequently returned to their units with better military skills and physically fitter than before, and often achieved promotion or new qualifications, inspectors said.
"It was refreshing for HM Inspectorate of Prisons to inspect a training centre where drugs and violence were virtually unknown, and where the culture was incredibly positive, forward-looking and not at all punitive," Mr Clarke added.
An MoD spokesman said: "We welcome the positive conclusions from Her Majesty's Inspectorate of Prisons report on the Military Corrective Training Centre, which was found to be a safe establishment with a positive and forward looking culture.
"We will work with HMIP on the report's recommendations, including looking into areas for improvement post-release."
Register for free to continue reading
Registration is a free and easy way to support our truly independent journalism
By registering, you will also enjoy limited access to Premium articles, exclusive newsletters, commenting, and virtual events with our leading journalists
Already have an account? sign in
Register for free to continue reading
Registration is a free and easy way to support our truly independent journalism
By registering, you will also enjoy limited access to Premium articles, exclusive newsletters, commenting, and virtual events with our leading journalists
Already have an account? sign in
Join our new commenting forum
Join thought-provoking conversations, follow other Independent readers and see their replies