Metropolitan Police backtracks over use of 'primitive, cruel and degrading' spit hoods
Device 'belongs in horror stories, not on the streets of a civilised society,' say campaigners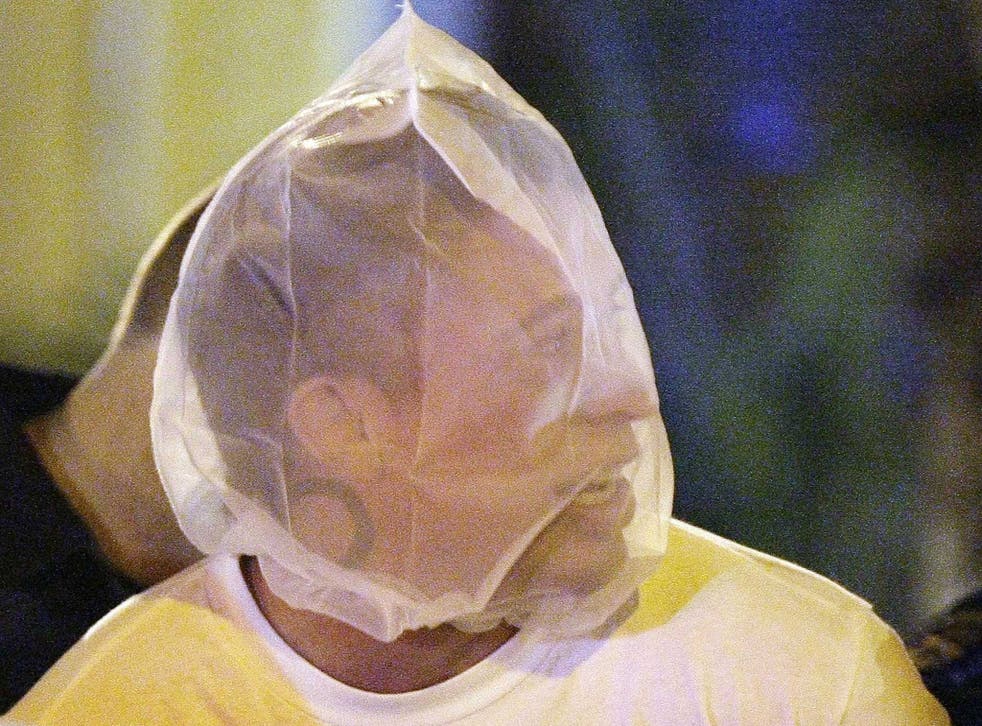 Scotland Yard has backtracked on plans to start using controversial spit hoods in the face of widespread alarm from campaigners.
The force, the biggest in the UK, pledged to delay a trial where the mesh masks, which cover the entire head, would be used on suspects in custody.
It emerged today that officers were to start using spit hoods in a pilot scheme next month, despite claims the measure is "primitive, cruel and degrading".
The restraint device is intended for use on unruly prisoners to prevent them from biting or spitting at officers.
It was set to be initially used in 32 police station detention areas but not on London streets or in public.
The hoods, which are classed as a use of force, hit the headlines when officers from British Transport Police were filmed using one on a man at London Bridge station in July.
Scotland Yard announced a trial of the masks on Tuesday morning, but by early evening had put out a statement to say that as a new administration had come in to City Hall since proposals were agreed, the plan would be delayed.
"The Metropolitan Police Service has listened to concerns and will consult further before starting any pilot," the force said.
Martha Spurrier, director of human rights group Liberty said: "A spit hood is a primitive, cruel and degrading tool that inspires fear and anguish.
"We have seen many cases where the police use them unnecessarily and without justification, including on children and disabled people.
"Police have the power to use force against citizens when they have to – using handcuffs, arm restraints, leg restraints, pepper spray, batons.
"The suggestion that officers need to be able to cover people's faces and heads is as far-fetched as it is frightening.
"Spit hoods belong in horror stories, not on the streets of a civilised society – we urge the Met Police to think again."
UK news in pictures

Show all 50
The Met has stated the hood is considered a "use of force" and that officers were being trained to use it only when necessary.
The Police Federation has called for the implementation of the spit hood to help protect its officer members.
Craig Lippitt from the Greater Manchester Police Federation, who was a custody sergeant for nine years, said: "We would welcome a trial of spit hoods within GMP custody - we have been raising the issue for the last three years with management.
"GMP custody suites already receive detainees wearing spit hoods, as British Transport Police officers are routinely issued with them. We believe that the incidents of assault would reduce if spit hoods were available."A force spokeswoman said: "A pilot scheme has been approved for the use of spit guards in all Metropolitan Police custody units from October 2016.
"These guards will only be used in a custody situation. They are considered a use of force and so officers are being trained to ensure that their use is proportionate and necessary in the circumstances.
"The use of this protective equipment is necessary to meet the duty of care owed to officers when a detainee spits at or attempts to bite them."
Join our new commenting forum
Join thought-provoking conversations, follow other Independent readers and see their replies