Spoof Michael Gove article appeared on 'hacked' Department for Education website
The article was accompanied by the headline: "Michael Gove decides to teach all children himself"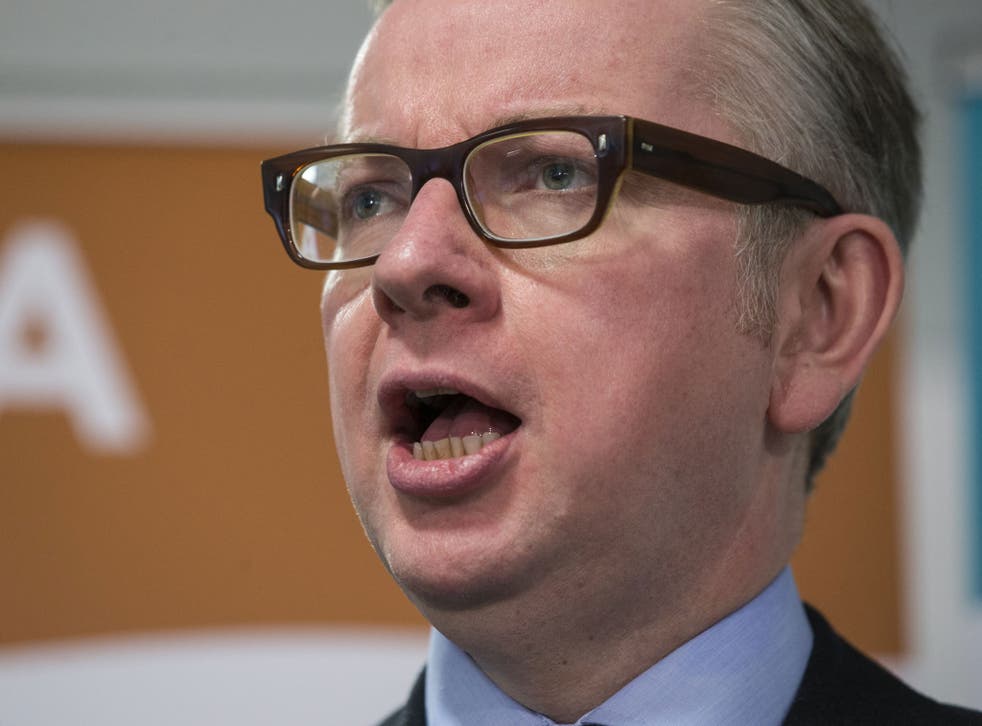 A satirical article headlined "Michael Gove decides to teach all children himself" was left by 'hackers' on the Department for Education (DfE) website for a month, despite staff being notified.
Accompanied by a grinning photo of the Secretary of State for Education, the article claimed that the Conservative politician had "unveiled plans to single-handedly teach every child in the UK" in a single "cavernous classroom" filled with 14 million school children.
Written by satirists from Underground Magazine, who told The Independent that they are unaware who uploaded their article onto the website, the piece was flagged up by tech blogger Terence Eden.
Mr Eden has written about the alleged lack of security on Government websites, and told the Times Education Supplement (TES) that the situation highlights the problems that arise when web security is outsourced to external organisations.
He added that the supposed hacking of the DfE website should be a major cause for concern for the department, and said that they were lucky the content displayed was not more serious.
"It means the website could have been used to host spam or redirect people to viruses," he told the publication. "People could have displayed a lot worse."
The problem was reported to the external firm, Texuna, on 5 February but was not fixed until 3 March.
A DfE spokesperson told TES that officials had taken action to investigate this matter, adding that it was now resolved.
"There is no evidence that EduBase has been tampered with," the spokesperson said.
"No personal data has been put at risk. EduBase does not hold sensitive information like individual pupils' exam results or their addresses.
"We already have extra safeguards in place for systems holding sensitive data. These have not been affected by this matter, and we routinely inspect and test them to ensure they are safe from attack," the DfE said.
Register for free to continue reading
Registration is a free and easy way to support our truly independent journalism
By registering, you will also enjoy limited access to Premium articles, exclusive newsletters, commenting, and virtual events with our leading journalists
Already have an account? sign in
Register for free to continue reading
Registration is a free and easy way to support our truly independent journalism
By registering, you will also enjoy limited access to Premium articles, exclusive newsletters, commenting, and virtual events with our leading journalists
Already have an account? sign in
Join our new commenting forum
Join thought-provoking conversations, follow other Independent readers and see their replies