Police warn of fire risk as houses 'carved up' for workers in Sports Direct town
Campaigners fear pressure to provide cheap local housing for retailer's agency staff is leading to dangerous conditions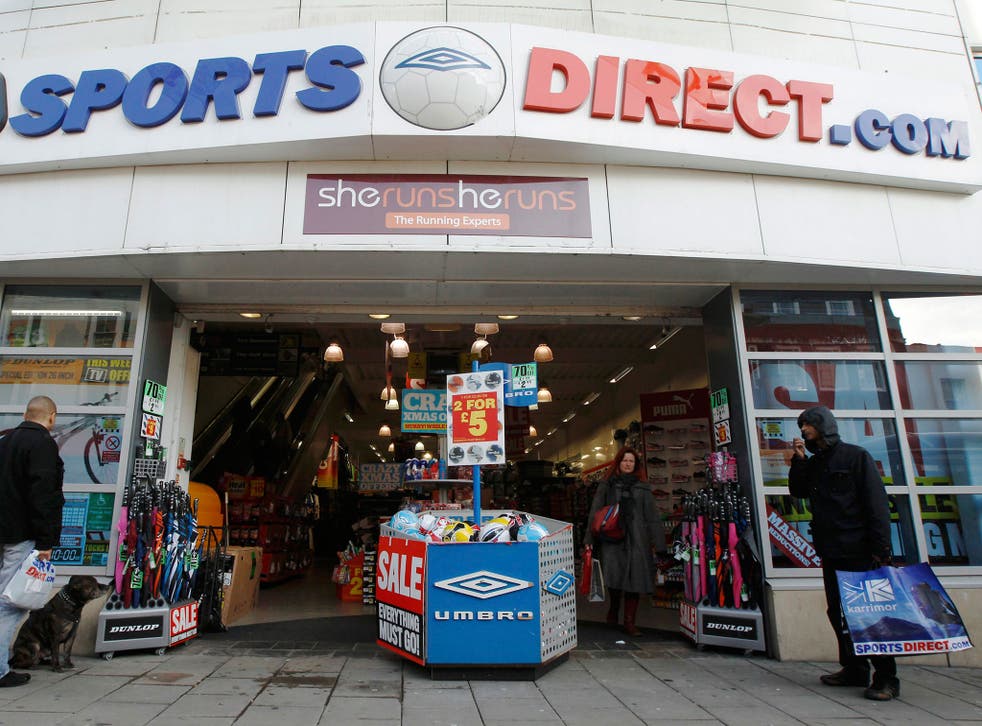 Dangerous levels of overcrowding in the Derbyshire town where Sports Direct employs thousands of low-paid agency workers, with some rooms cut in half to accommodate them, have led police to warn of fire safety risks.
At least 3,500 agency workers are employed at the Shirebrook headquarters of Europe's biggest sports retailer, many of them paid just above the minimum wage.
Although it is not clear how many occupants are employees of Sports Direct, campaigners fear the pressure to provide enough cheap local housing in the town is leading to dangerous conditions.
An investigation by the BBC's Inside Out programme found that some houses in Shirebrook had been literally split down the middle – with the front room of one property partitioned down the centre of the window – to cope with a surge in workers living there.
One of the occupants of such a house, which has no fire doors, works at Sports Direct, according to police. It is one of more than 30 properties which are of particular concern.
Police community support officer Steve Cathcart said: "There's been an influx of eastern Europeans and the landlords that own the houses are carving these houses up into flats." Speaking to the BBC, he added: "Our concern is the fire risk, the safety to these people that are moving in."
Bolsover District Council estimates that some 1,500 people have moved to Shirebrook, a small town with a population of 13,000, in the past four years. Meanwhile, there has been a threefold increase in housing complaints relating to overcrowding, repairs and conditions.
Referring to a house where a room has been divided down the middle of a single window, Bolsover councillor Karl Reid said: "That is not acceptable and that will be investigated."
Responding to the news, Steve Turner, assistant general secretary of the Unite union, told The Independent: "Overcrowding and poor housing conditions underline just how poorly paid and treated agency workers are at Sports Direct's warehouse."
He added: "They are expected to eke out a living on little more than the minimum wage in working conditions equated to a 'gulag'."
The company needed to give agency workers permanent contracts and pay them a living wage, Mr Turner said.
An undercover investigation by The Guardian last December accused the company of effectively paying temporary staff less than the minimum wage because of working practices and after-work security checks.
The Derbyshire warehouse complex was likened to a "gulag" with disciplinary offences ranging from taking too long to go to the toilet to wearing branded clothing.
The claims prompted Sports Direct to announce in a statement issued on 18 December that Mike Ashley, the company's founder and majority shareholder, would oversee a review of the terms and conditions of agency workers.
The company has not responded to a request for comment.
Register for free to continue reading
Registration is a free and easy way to support our truly independent journalism
By registering, you will also enjoy limited access to Premium articles, exclusive newsletters, commenting, and virtual events with our leading journalists
Already have an account? sign in
Register for free to continue reading
Registration is a free and easy way to support our truly independent journalism
By registering, you will also enjoy limited access to Premium articles, exclusive newsletters, commenting, and virtual events with our leading journalists
Already have an account? sign in
Join our new commenting forum
Join thought-provoking conversations, follow other Independent readers and see their replies