Squatters turn Oxford University building into homeless shelter
Situation for rough sleepers is at a 'critical point' while dozens of University buildings lie empty, activists say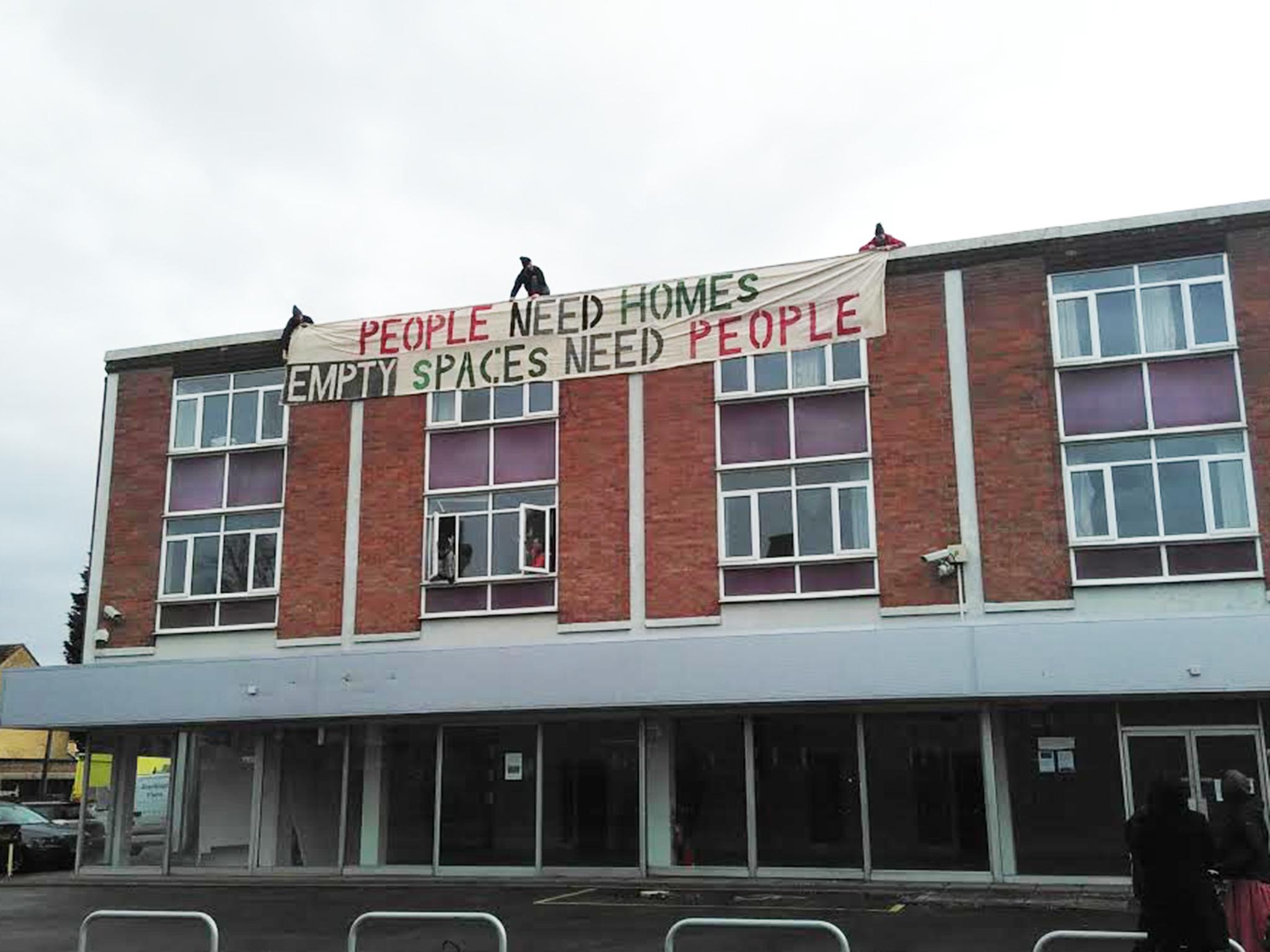 A group of activists have occupied a building owned by an Oxford college and are using the space as a shelter for the city's homeless population.
Fourteen people have been sleeping at the shelter, which has its own kitchen and showering facilities, since New Year's Eve.
The building has been vacant since it was purchased by Wadham College in 2015, and will eventually be turned into student accommodation. The squatters have sent an open letter to Wadham asking for their permission to continue using the space for the rest of the winter.
'Pop-up squat' in Knightsbridge for Housing Bill
"The situation for rough sleepers and homeless people in Oxford is now at a critical point," the letter states.
"Oxford University and colleges like Wadham own dozens of buildings across the city which lie empty, some of which have been empty for almost a decade, that could be repurposed as shelters, social housing and social spaces."
Latest figures show the number of rough sleepers in Oxford has more than trebled since 2010.
Sandra Phillips, one of the activists running the shelter, said the homelessness crisis in Oxford had been exacerbated by the council's decision to reduce its funding for homeless support by 38% last year.
"61 beds were lost in 2016 with the closure of Lucy Faithfull House, which had been offering support to rough sleepers in Oxford for 30 years," Ms Phillips said.
"A further 202 beds will be lost over the next 12 months. But this space is vast - it could literally house every homeless person in Oxford."
Wadham, whose alumni includes architect Christopher Wren, Labour party leader Michael Foot and the actor Felicity Jones, has a financial endowment of over £80 million.
A Change.org petition asking the college to "do the right thing for homeless people this winter" had gathered 647 signatures at the time of writing.
Henry McGrath, 60, who has been staying at Iffley Open House, told The Independent the shelter had made an "enormous difference" to his wellbeing.
"It's been really difficult sleeping rough this winter, with the the heavy rain and sub-zero temperatures. It's very comfortable and secure, and you can actually go to sleep here, without constantly waking up because of noise, or out of fear that something might happen to you", he said.
"I've been homeless for a year, and no one had done anything for me.
"But suddenly, these people turned up out of the blue, and they've organised something amazing. They're just ordinary people, with ordinary jobs, and look at what they've achieved in a few days. If they can set a shelter up, why can't the council do anything like this?"
A group of Wadham students will be meeting to petition the college to support the shelter when term begins next week.
Rowan Davis, a fourth year biology student, said, "Oxford University has a long history of using its privilege to the detriment of the rest of our community – providing this group of rough sleepers with a home during the winter months is the very least we can do to fight the toxic housing situation in this city.
Julia Banfield, director of communications at Wadham Colllege, said: "Wadham College has been contacted by an organisation requesting the use of the old VW garage on Iffley Road as a temporary shelter and we are aware that some homeless people have entered various parts of the building.
"Wadham is investigating the ramifications of this move, with particular concern for the safety of those who are sleeping rough in an old and dilapidated building.
"The college will be making every effort to speak to representatives of this homeless group as well as local residents, safety experts and the site developers."
Join our commenting forum
Join thought-provoking conversations, follow other Independent readers and see their replies