Praise for St Thomas' staff who 'rushed to help Westminster terror victims'
In total about 40 people have been injured, including three police officers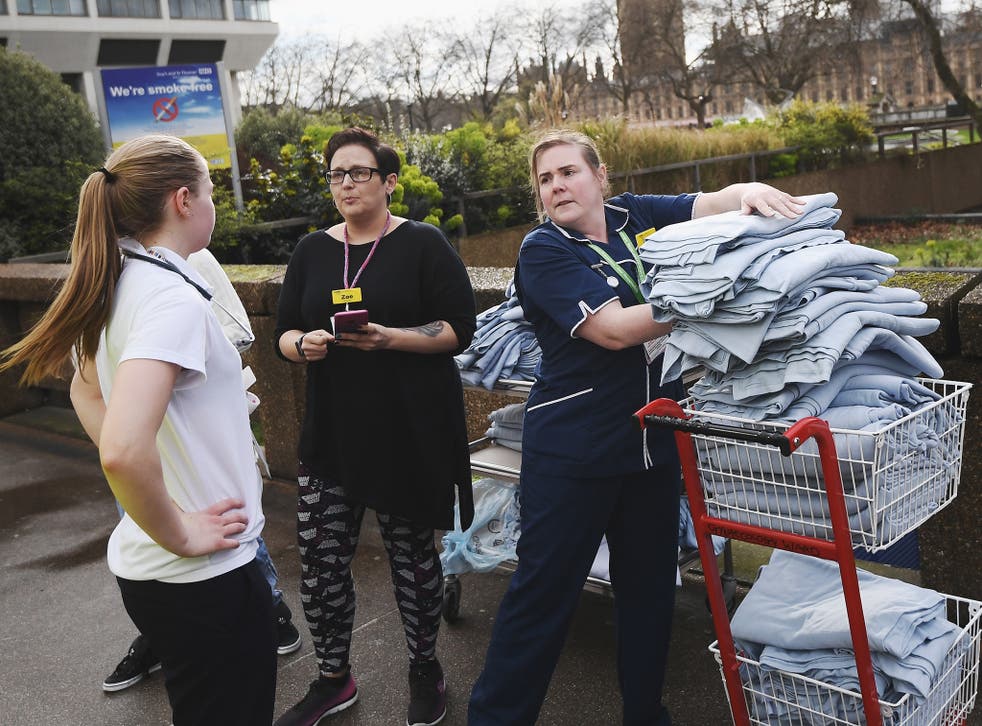 Medics from St Thomas' Hospital have won praise after reports they rushed to help victims of the Westminster terror attack.
The hospital lies on the opposite end of Westminster Bridge from the Houses of Parliament, where the attacker crashed a car into railings after mowing down pedestrians at about 2.40pm on Wednesday.
The Prime Minister has condemned the 'sick and depraved' attack and praised police and emergency responders who ran towards the danger "even as they encouraged others to move the other way".
Abdi Duale, of London Young Labour, tweeted: "One of the most uplifting scenes amidst the whole tragedy was doctors & nurses rushing out of St.Thomas' Hospital to help the injured."
And Paul Dreczko tweeted: "Reports that staff at St Thomas' ran across Westminster Bridge to help victims. They are the best."
St Thomas' Hospital has been contacted for comment.
The death toll from the attack has risen to five, police have said.
That includes three members of the public, the attacker, who was shot dead, and a police officer, Metropolitan Police Acting Deputy Commissioner Mark Rowley told a news conference.
Mr Rowley named the slain officer as 48-year-old PC Keith Palmer, a member of the Parliamentary and diplomatic protection command. He was married and a father, and had served as a police officer for 15 years, Mr Rowley said.
In total about 40 people have been injured, including three police officers of whom two are in serious condition, he added.
He declined to name the attacker but said he was believed to have been inspired by international terrorism. "We think we know who the attacker is," he said. "Islamist-related terrorism is our assumption."
Register for free to continue reading
Registration is a free and easy way to support our truly independent journalism
By registering, you will also enjoy limited access to Premium articles, exclusive newsletters, commenting, and virtual events with our leading journalists
Already have an account? sign in
Register for free to continue reading
Registration is a free and easy way to support our truly independent journalism
By registering, you will also enjoy limited access to Premium articles, exclusive newsletters, commenting, and virtual events with our leading journalists
Already have an account? sign in
Join our new commenting forum
Join thought-provoking conversations, follow other Independent readers and see their replies