Victims of stalking being 'let down' by police, report warns
Out of a sample of 112 cases of stalking and harassment, none were found to have been dealt with well
May Bulman
Wednesday 05 July 2017 17:35 Comments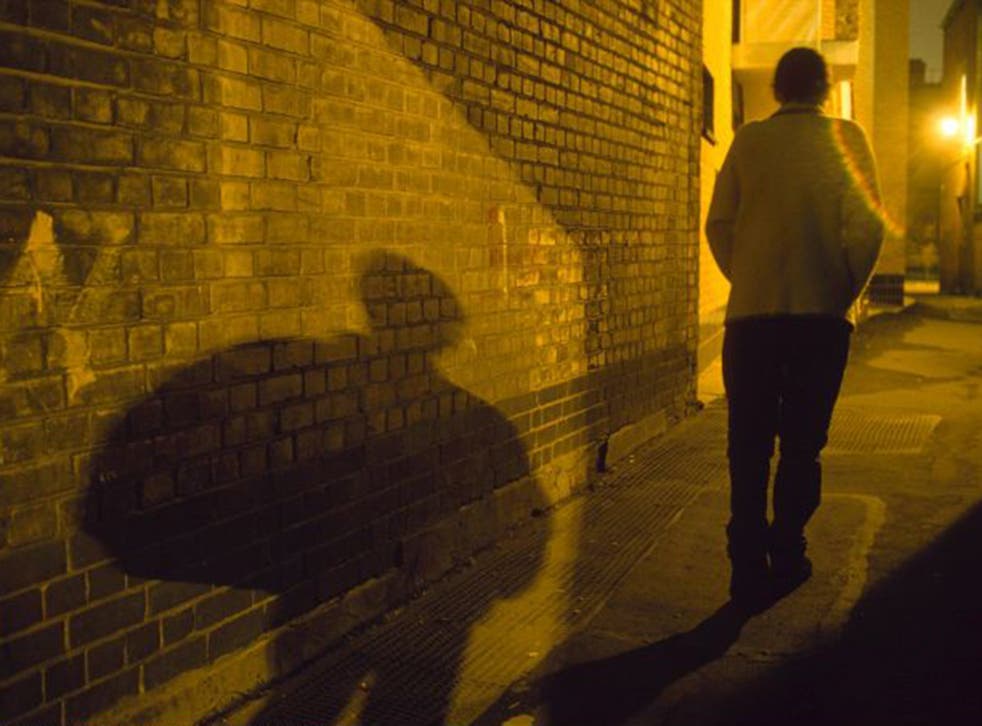 Stalking victims are being left at risk by police and prosecutors in England and Wales, according to a new report, which warned of "worrying failings at every stage".
They are often let down by under-recording, inconsistent services and a lack of understanding by the criminal justice system, the joint report by Her Majesty's Inspectorate of Constabulary (HMIC) and Her Majesty's Crown Prosecution Service Inspectorate (HMCPSI), found.
It said that crimes of harassment and stalking were often missed or misunderstood by both the police and CPS, despite powers being available to protect victims.
Out of a sample of 112 cases of stalking and harassment, none were found to have been dealt with well by the watchdogs, while more than 60 per cent showed no evidence of a risk management plan being prepared to protect victims.
In 95 per cent of the reviewed case files, care for the victim was deemed to be inadequate. Three-quarters of the cases were not even handled by detectives.
One victim told a researcher: "It got to the point where I actually said to my mum one night that: 'Do you know what? I'm going to be a story in the newspaper. I'm going to be another one of these girls that gets murdered by her ex'."
In another case, police received an anonymous call to say that a man had entered the address of his ex-partner while she was out and armed himself with a knife with the intention of cutting the woman's throat when she returned.
Police arrested him, but no crime was recorded, investigative leads were not followed up and the case was closed by issuing the man with a Police Information Notice (PIN) - a protection order in place to help prevent this kind of offending.
The report said PIN's were constantly misused and did not cover all types of offences.
It was published less than a week after a woman who was stabbed in the face and neck by a stalker, publicly dismissed a police apology as "meaningless" because she made 125 reports to the force before the attack.
Helen Pearson, 34, was attacked with a pair of scissors by her neighbour Joseph Willis in an Exeter graveyard in 2013.
Apologising, Devon and Cornwall Police admitted that its "investigation and victim care did not meet the high standards we expect".
UK news in pictures

Show all 50
Responding to the report, Rachel Griffin, chief executive of the Suzy Lamplugh Trust which runs the National Stalking Helpline, said: "The repeated failure of both the police and the CPS to respond appropriately to stalking is unacceptable.
"The safety of victims relies upon criminal justice professionals' ability to recognise this damaging and often dangerous pattern of behaviour and take appropriate action to stop it. We must ensure that police officers and prosecutors across the country take stalking seriously and treat every allegation with due diligence and concern."
Home Secretary Amber Rudd also announced that the Government would introduce a new, comprehensive Domestic Abuse Order.
A legal definition of domestic abuse, to define it as not just physical and sexual violence but a pattern of behaviour including financial and emotional abuse, would also be introduced, she said.
Register for free to continue reading
Registration is a free and easy way to support our truly independent journalism
By registering, you will also enjoy limited access to Premium articles, exclusive newsletters, commenting, and virtual events with our leading journalists
Already have an account? sign in
Join our new commenting forum
Join thought-provoking conversations, follow other Independent readers and see their replies