Government has failed to build a single 'starter home' after promising 200,000, watchdog finds
Some £174m of taxpayer cash was used to prepare land intended for the 'starter homes', but the budget allocated for them has now been siphoned off elsewhere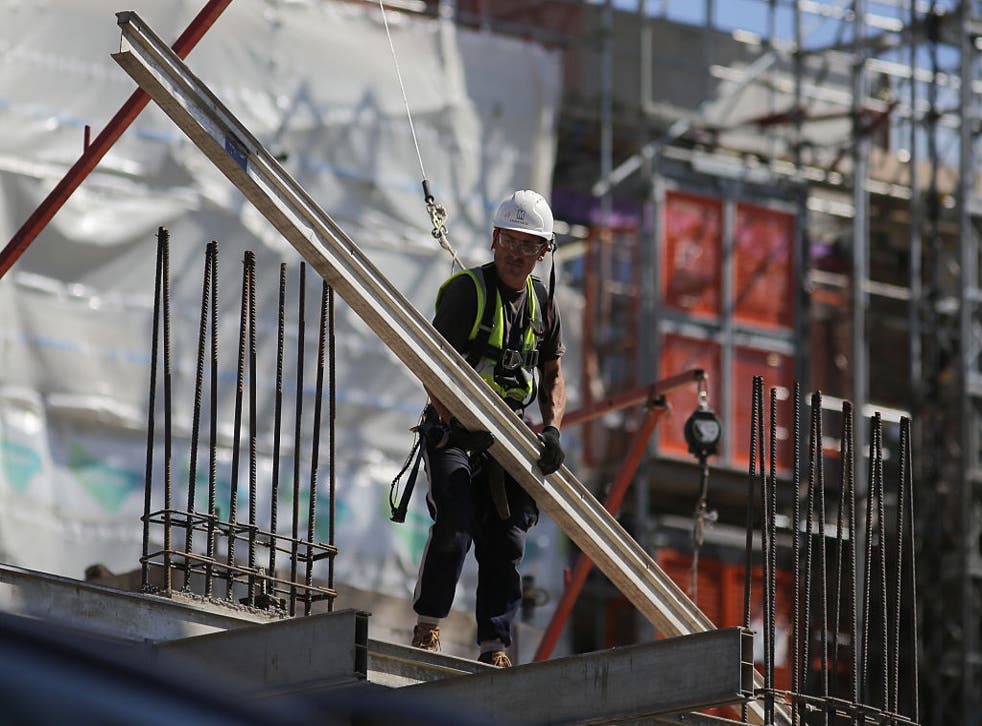 The government has failed to build any of its promised "starter homes" despite having set aside more than £2bn for the project, the government watchdog has revealed.
The Conservative Party pledged in 2015 to create 200,000 new homes in England to be sold exclusively to first-time buyers under the age of 40, in a bid to help young people take their first step on the property ladder.
Although the spending review of that year set aside £2.3bn to support the delivery of the first 60,000 properties under the scheme, not one starter home has actually been built to date, according to the National Audit Office (NAO).
While the Housing and Planning Act 2016 created the statutory framework for the project to go ahead, the watchdog said the relevant sections of the legislation have yet to come into force.
And it added the Ministry of Housing, Communities and Local Government (MHCLG) now no longer has a budget dedicated to the starter homes project.
Funding which had been earmarked for the scheme has instead been spent on acquiring and preparing brownfield sites for housing more generally - some of which was "affordable" housing.
The NAO said that between 2015-16 and 2017-18, the MHCLG and its agencies spent £174m preparing land originally intended for starter homes.
While it was "possible" developers had built and sold some properties which met the starter home criteria, legally they could not be marketed as such until the MHCLG had put place the necessary secondary legislation.
Meg Hillier, chairwoman of the Commons Public Accounts Committee, said: "Since 2010 many housing programmes announced with much fanfare have fallen away, with money then recycled into the next announcement.
"The department needs to focus on delivery and not raise, and then dash, people's expectations."
Shadow housing secretary John Healey said the starter home scheme had been a "total failure", adding: "It's clear you can't trust the Tories to do what they promise.
"Conservative ministers pledged in 2015 to build 200,000 cut-price homes for first-time buyers, but the NAO confirms they haven't built a single one, despite wasting four years and spending millions of pounds.
"After nearly 10 years of Conservative failure on housing, the country needs a Labour Government to fix the housing crisis."
Polly Neate, chief executive of Shelter, said: "Starter Homes are plainly a non-starter. But the reason hundreds of thousands of people are having to choose between food and rent isn't because of the government's failure on Starter Homes, it's because we haven't built the social homes we desperately need.
She cited new research by the charity, published on the same day as the NAO report, showing that more than nine in 10 private renters (91 per cent) who need a social home are unable to get one and are left on waiting lists, often for years on end.
The charity's analysis of the latest government data shows there were nearly 500,000 privately renting households on council waiting lists last year, but fewer than 43,000 private renters moved into a social rent home during that same period.
Ms Neate added: "Social housing is what all political parties must focus on if we're going to have any hope of solving the housing emergency. A commitment to build at least 90,000 social homes a year over the next parliament is their best shot at turning failure into success."
An MHCLG spokesperson said: "We are committed to building more homes and supporting people into home ownership. We have a great track record and housebuilding is at its highest level for all but one of the last 30 years – with 222,000 homes delivered last year, and 1.3m in total since 2010, including over 430,000 affordable homes.
"The number of first-time buyers is currently at an 11-year annual high, and over 560,000 households have been helped into home ownership through government schemes like help to buy and right to buy."
PA contributed to this report
Join our new commenting forum
Join thought-provoking conversations, follow other Independent readers and see their replies