Stephen Port: full details of dating website serial killer victims revealed in court
Court hears one victim moved into Port's flat where murderer agreed to accomodate him rent free
Emily Pennink
Wednesday 23 November 2016 18:14 Comments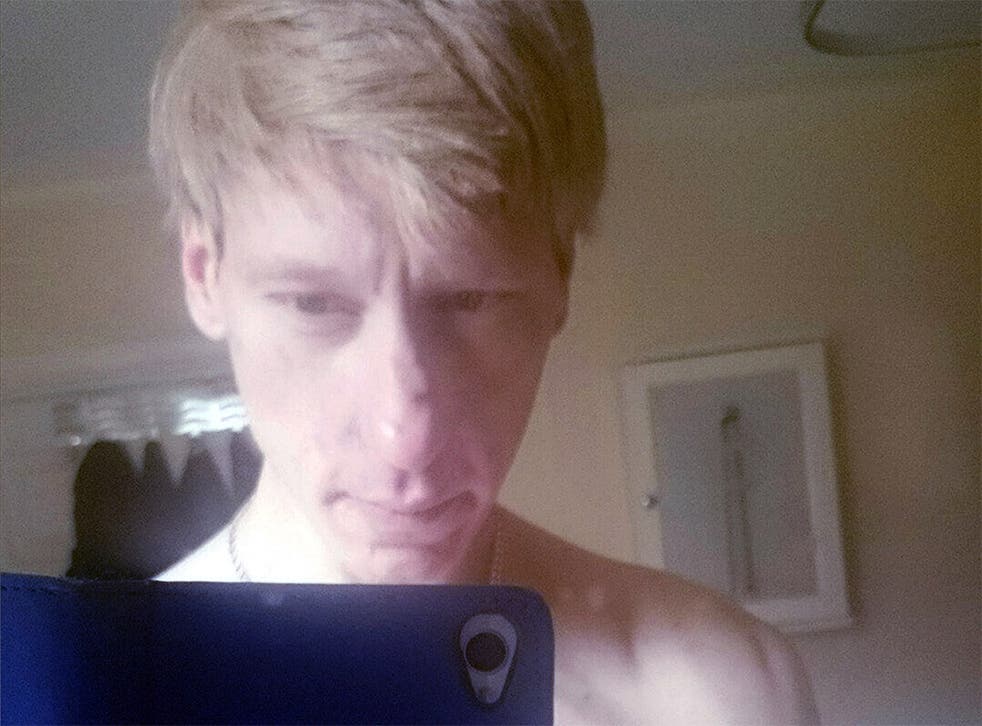 Stephen Port targeted attractive young men on gay dating websites and lured them to his home so he could drug them and fulfil his rape fantasy, his trial heard.
The first alleged murder victim was Anthony Walgate, 23. He was originally from Hull but was renting a room in Golders Green, north-west London, while studying fashion at Middlesex University.
He occasionally worked as a male escort which is how he came into contact with Port through a website called Sleepyboys.
The student was cautious about the men he met through the site and always told his friends where he was going and showed them a photo of who he was meeting.
He agreed to Port's offer of £800 for an overnight date and told his friend Ellie Green about it "in case I get killed". As an extra precaution, he told her he had a small knife but was going to take scissors with him.
He was found dead outside the communal entrance to Port's block of flats in the early hours of June 19 2014.
Port denies his murder and while jurors found him guilty of administering a substance to Mr Walgate, they are still deliberating on a murder charge.
Gabriel Kovari, 22, was originally from Slovakia. He came to London for a new life and by mid-July 2014 was living temporarily with a man called John Pape, who sympathised with his situation. The pair had met on a dating website called Bender.
Around August 23, he moved to Port's flat in Barking where the killer agreed to put him up on the sofa rent free.
Mr Kovari told a friend he did not want to sleep with Port, who he described as "kinda different", but said the place was worth it.
Port told a neighbour about his "new Slovakian twink flatmate". But within days, Mr Kovari said he wanted to move on.
On August 27, Port told his sister Sharon on the phone that there was a dead body in the bed at his flat and she advised him to go to the police.
But the following day, Mr Kovari's body was found dumped 500 metres away in Barking Abbey graveyard by a dog walker. He was propped up wearing sunglasses next to a bag of his belongings.
Port told his neighbour that his former flatmate had died of an infection in Spain and his family were "in bits".
Meanwhile, he befriended Mr Kovari's Spanish boyfriend Thierry Amodio on Facebook under the guise of an American student in London called Jon Luck. He preyed on the young man's grief to cover his tracks and ensure any suspicions would not be directed towards him.
Daniel Whitworth, 21, had been living with his partner Ricky Waumsley in Gravesend, Kent, after meeting through LadsLads dating website.
He loved his work as a chef at One Moorgate Place and later Canary Wharf and was "passionate" about cooking, according to his partner.
He liked a drink but never took drugs, aside from cannabis during a trip to Amsterdam, the court heard.
Mr Whitworth met Port through Fitlads dating website on August 18 - before the death of Mr Kovari - but they did not meet until the evening of September 18.
When he failed to turn up for work the next day, Mr Waumsley reported him missing to Kent Police. Meanwhile, Port deleted his Fitlads account.
UK news in pictures

Show all 50
On September 20, Mr Whitworth's body was found by the same dog walker in the same spot as Mr Kovari. His mobile was missing and a fake suicide note was in his hand implicating him in the death of the young Slovakian the month before. It was written by Port as part of his elaborate cover-up.
Mr Waumsley sat in court as Port was found guilty of his boyfriend's murder and administering a substance.
Jack Taylor, 25, lived with his parents in Dagenham, east London, and worked as a forklift truck driver for London City Bond.
Just under a year after Mr Whitworth's death, Mr Taylor had been drinking beer and a couple of whiskies at the Trading Club in Dagenham.
When he returned home at 1.10am on September 13 2015, his father Colin was still up. But in the morning, his parents found him missing as he had hooked up on Grindr with Port and taken a minicab to Barking.
CCTV picked up the pair meeting at Barking Station and heading to Port's flat where Mr Taylor died soon after. Within four and a half hours of meeting, Port had blocked his Grindr account, erasing their online connection.
Just after 1pm on September 15, Mr Taylor's body was discovered near the graveyard without his mobile phone, in the same circumstances as Mr Whitworth and Mr Kovari.
His family wept in court as Port was convicted of murdering Mr Taylor and administering a substance to him.
Register for free to continue reading
Registration is a free and easy way to support our truly independent journalism
By registering, you will also enjoy limited access to Premium articles, exclusive newsletters, commenting, and virtual events with our leading journalists
Already have an account? sign in
Join our new commenting forum
Join thought-provoking conversations, follow other Independent readers and see their replies