Dog stolen last year reunited with owner after police officer recognises it
Peggy the Patterdale terrier had not been seen since being taken during house burglary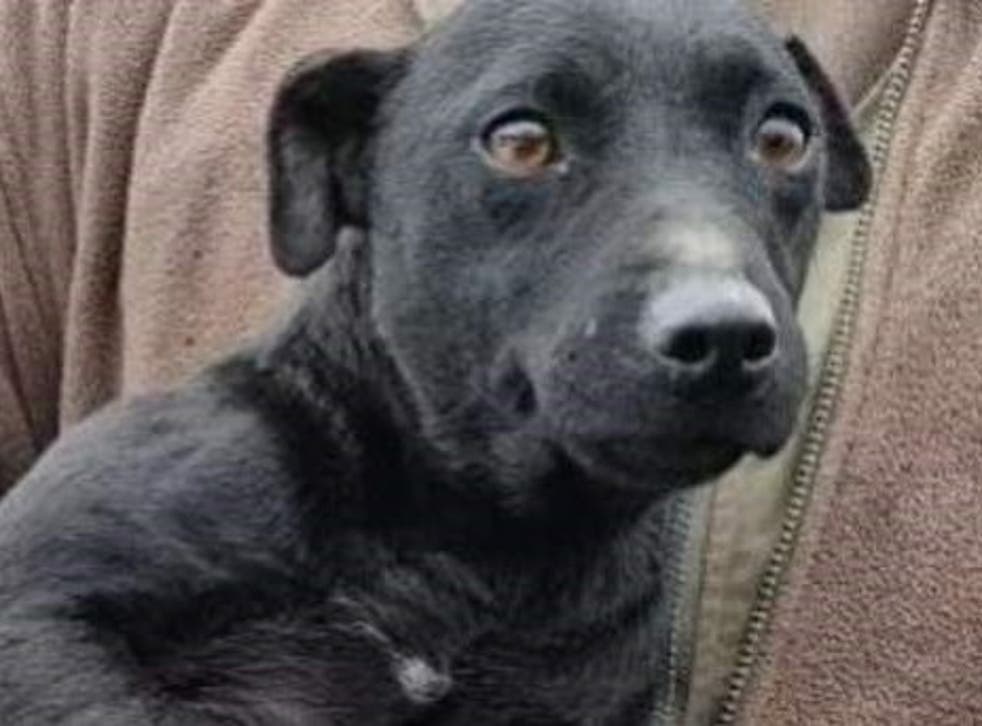 A pet dog stolen during a burglary last year has been reunited with her owner after being spotted by an eagle-eyed police officer.
Peggy, a Patterdale terrier, was taken during a house break-in at a home in the Barnsley of Darfield in November.
But the animal was recognised by a South Yorkshire Police officer as he conducted unrelated inquiries this week.
Sergeant Rebecca Fleming, of the force, said: "Our officer spotted Peggy, recognising her from photos provided by the family, and with a little encouragement managed to get her into the back of the police car.
"The officer took Peggy back to Darfield where her owner was able to identify her straight away.
"A little shaken from the ordeal Peggy eventually relaxed and realised she was back home where she was loved."
A 22-year-old man has been charged with burglary.
South Yorkshire Police declined to say if the dog had been found living with the person arrested.
However it did say that a second dog stolen during the burglary remained missing.
Meanwhile, the force is also warning dog owners to be extra vigilant about their animals safety during the coronavirus pandemic.
A spokesperson said: "During the Covid-19 pandemic, dog thefts have increased across the UK. We are urging everyone with a dog to be vigilant to ensure their dog's safety.
"Dog thefts can often be linked to organised crime groups as a way of making money as the demand for dogs has significantly increased."
Join our new commenting forum
Join thought-provoking conversations, follow other Independent readers and see their replies