New tunnel bypassing Stonehenge could destroy traces of human life dating back to the Ice Age, experts warn
Hoof prints dating back 8,000 years could be destroyed by road plans at 'precious' site, archaeologist says
Tom Barnes
Monday 05 February 2018 01:04 Comments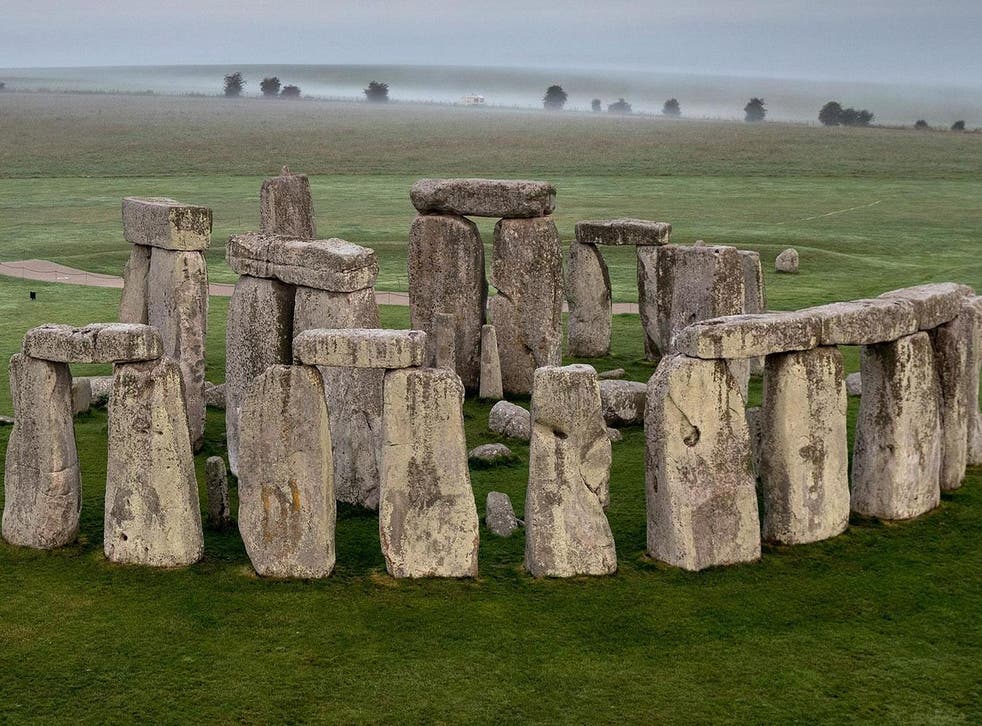 A new tunnel bypassing Stonehenge could destroy a "unique" site where traces of humans living as far back as the last Ice Age have been preserved, experts have warned.
Hoof prints of wild cattle known as aurochs were recently discovered at excavations a mile and a half from the famous stone circle in Wiltshire, University of Buckingham archaeologist David Jacques said.
The 6,000-year-old marks, preserved in what appears to be a ritualistic manner, are the latest finds of a decade-long dig at Blick Mead, which Prof Jacques said form a "national archive of British history".
However, the proposed tunnel and a flyover close to Blick Mead, which could be built under Government-backed roadwork plans to ease congestion on the A303, could irrevocably damage the site, he warned.
Opponents of the plan fear it could harm the rich archaeological landscape.
Mr Jacques said impacts on the Blick Mead site had not been assessed, despite it being the only place in Britain that can trace people living there since the end of the Ice Age, around 8,000 BC.
He also accused the Government and Highways England of "negligence or worse" for a map of the plans which he claims put Blick Mead in the wrong place and called for a halt to construction plans.
Professor Jacques said: "If Highways England and the Government can't even locate Blick Mead in the right place how can we trust anything in this process?
"The Stonehenge world heritage site landscape is unutterably precious and you tamper with it at your peril – you cannot make it come back.
"The tunnel scheme will clearly compromise the archaeology."
New carbon-dating results of the latest hoof prints uncovered at the site reveal they are more than 6,000 years old.
David Bullock, Highways England project manager, said: "The document in question is a land ownership boundary plan.
Druids, pagans and revellers gather at Stonehenge for winter solstice

Show all 8
"The plan shows indicative general features and was never intended as a geographical map.
"We have just announced the start of statutory consultation on the A303 Stonehenge scheme and we welcome feedback from all interested parties during this process.
"This will help us to make sure we have got the best scheme, or highlight where we still need to make changes, before we make our application to build the scheme."
Additional reporting by Press Association
Register for free to continue reading
Registration is a free and easy way to support our truly independent journalism
By registering, you will also enjoy limited access to Premium articles, exclusive newsletters, commenting, and virtual events with our leading journalists
Already have an account? sign in
Join our new commenting forum
Join thought-provoking conversations, follow other Independent readers and see their replies