Stop clowning around! Police urge public to ignore creepy clowns after sightings across UK
Police have vowed to track down pranksters dressing up as clowns and offer them 'strong words of advice'
Rob Williams
Thursday 28 November 2013 17:43 Comments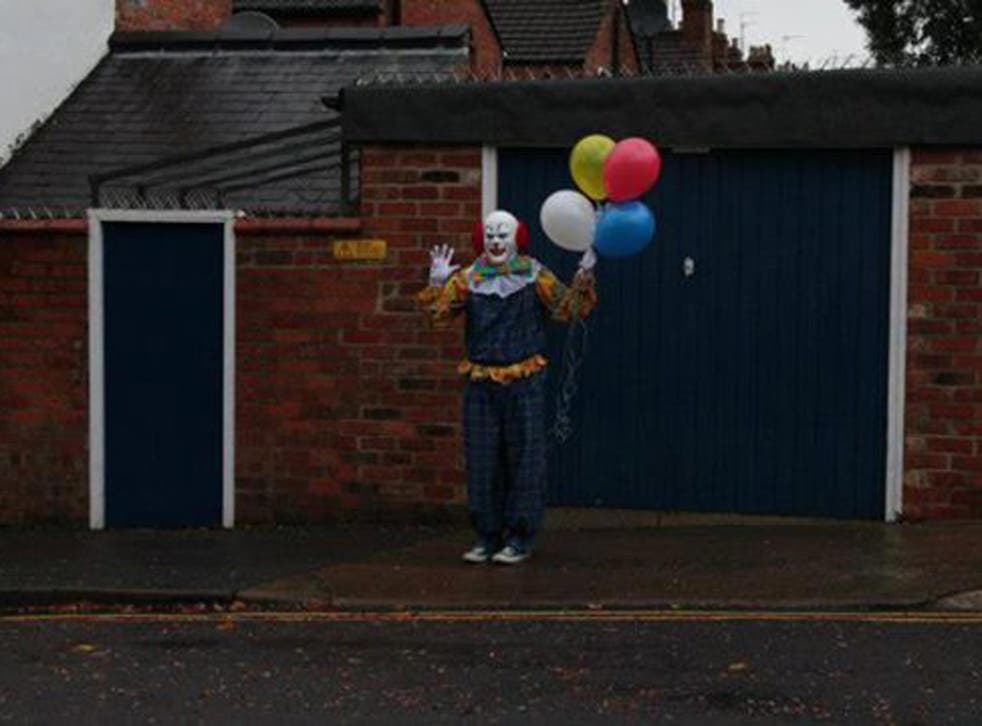 Norfolk police have urged residents of King's Lynn to ignore any clowns they see after two 'alarming' reports of people being chased.
Police have vowed to track down pranksters dressing up as clowns and offer them "strong words of advice" - but added that dressing up as a clown is not actually illegal.
The police advice follows sightings in towns across England and one in Carrickfergus, Northern Ireland.
Pictures of a man dressed as a creepy clown and stalking the streets of Northampton went viral earlier this year becoming a global internet sensation.
Sightings have since followed in Mansfield, Scunthorpe, Burnley and now King's Lynn.
According to the BBC, there have been clown sightings in the market town on Tuesday and Wednesday.
Supt Carl Edwards speaking to the BBC said: "Firstly, I'd like to stress that it isn't against the law to dress up as a clown.
"Nobody has been assaulted and it appears that the people involved are waiting for a passer-by to be startled by their appearance and run away, and then the clown runs after them for a short distance."
"We will be out in the areas where reports have been made to attempt to find those responsible and offer them strong words of advice," he said.
Supt Edwards warned that the young or elderly could be worried be any clown encounters and Norfolk police said they were treating the King's Lynn clown activity as "anti-social behaviour being fuelled by reports on social media".
Register for free to continue reading
Registration is a free and easy way to support our truly independent journalism
By registering, you will also enjoy limited access to Premium articles, exclusive newsletters, commenting, and virtual events with our leading journalists
Already have an account? sign in
Join our new commenting forum
Join thought-provoking conversations, follow other Independent readers and see their replies