Storms Hector and Maeve: After Storm Brian, forecasters warn Britain will be battered with more gale-force winds and rain
Another 10 to 13 named storms expected to reach UK over autumn and winter
Lydia Smith
Sunday 22 October 2017 18:16 Comments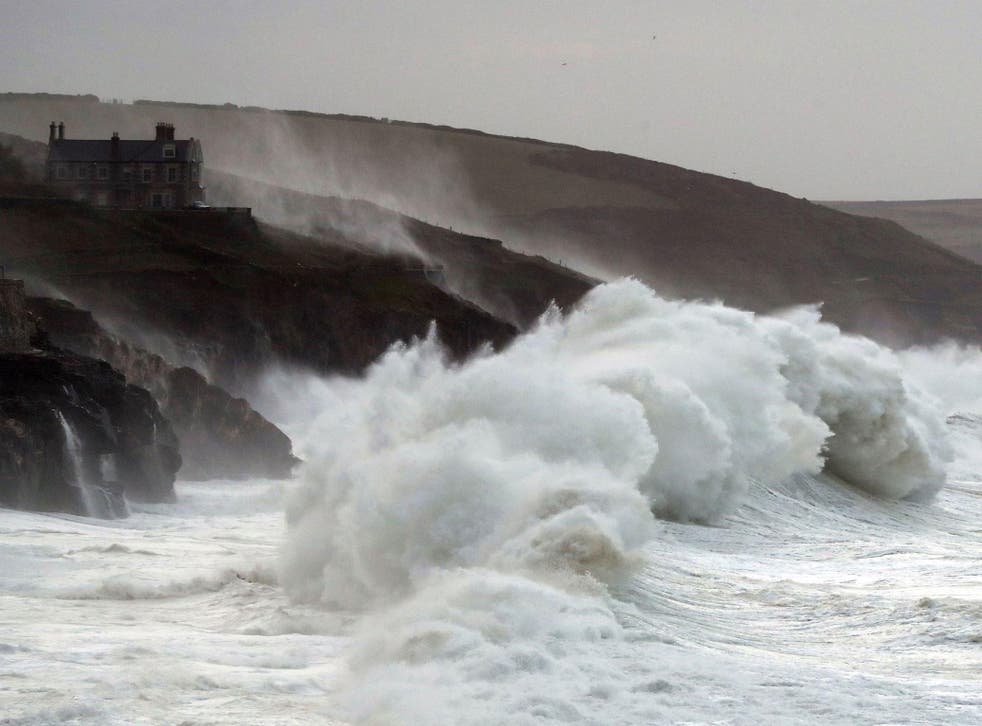 More storms are on the way for the UK – following the strong wind, rain and flooding brought by Storm Brian.
Although mild weather is predicted for next week, forecasters for Accuweather predict another 10 to 13 named storms will hit Britain this autumn and winter.
Only five were recorded in the same period last year.
"We expect an active storm period until January, with further storms until April," said AccuWeather's Tyler Roys.
"Many storm centres are forecast to pass just north of the UK, with a battering of rain in Scotland each time they pass through.
"Many places will see 50-80mph gusts, with some coasts seeing gusts up to 100mph, and we may see well over 100mph on higher ground, especially in Scotland," he said.
The storms could lead to further travel disruption, loss of power and flooding, particularly in coastal areas.
After Brian, the next 11 named storms would be Caroline, Dylan, Eleanor, Fionn, Georgina, Hector, Iona, James, Karen, Larry and Maeve.
The disruption caused by Storm Brian was not as extensive as originally feared, despite gusts of up to 80mph recorded in north Wales and the Isle of Wight.
Flood warnings have been issued across northern England and in the South West and Wales.
Earlier this month, three people were killed and hundreds of thousands left without power after Storm Ophelia hit the Republic of Ireland.
Storm Ophelia reaches Ireland and UK

Show all 8
The Met Office names storms in order to raise awareness of the potential dangers of bad weather.
"Last year was another successful pilot of the storm-naming project and it's great to be now making it operational," said Derrick Ryall, head of public weather services at the Met Office.
"Naming storms has been proved to raise awareness of severe weather in the UK, crucially prompting people to take action to prevent harm to themselves or their property."
Register for free to continue reading
Registration is a free and easy way to support our truly independent journalism
By registering, you will also enjoy limited access to Premium articles, exclusive newsletters, commenting, and virtual events with our leading journalists
Already have an account? sign in
Join our new commenting forum
Join thought-provoking conversations, follow other Independent readers and see their replies