Students to be charged up to £11,100 a year for 'intensive' two-year degrees under Government plans
Fast-track degrees could cost almost £2,000 a year more than traditional three-year courses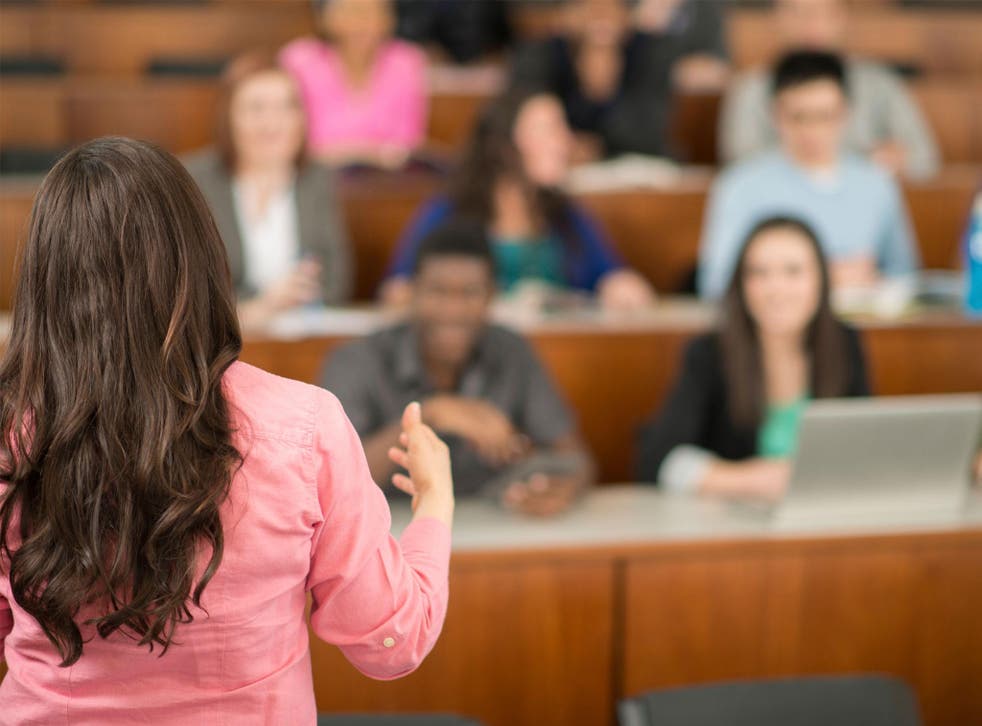 Universities offering shorter degrees will be able to charge up to £11,100 a year for the courses under controversial Government proposals.
Although students undertaking accelerated courses, which typically take two years, will be left with a smaller overall debt, they will cost almost £2,000 per year more than the traditional three-year degrees.
The Department of Education said this offers students a saving of 20 per cent on tuition fees, as well as saving them a year where they would have to study and not work.
The proposals are part of Government plans to encourage more institutions to offer shorter, more intense courses, with ministers arguing that traditional degrees do not suit all students, such as mature learners.
The number of part-time learners has tumbled by 56 per cent over the past two years, with a similar drop in the number of mature students, following a steady decline over the past decade, in line with the soaring costs of higher education.
Currently only around 2,500 undergraduates opt for accelerated degrees, while a limited numbers of such courses are on offer.
Under the proposals, universities in England will be able to charge a maximum of £11,100 for a two-year degree. The current maximum tuition fee for a typical three-year undergraduate course is £9,250.
A student on a shorter course would pay £22,200 in tuition fees, compared with £27,750 for a standard three-year degree.
Concerns have been raised about the impact shorter courses could have on issues such as university staff contracts and research, as well as the quality of the degrees – with some suggesting they do not allow enough time for intellectual development in a subject.
Students choosing accelerated courses have to work more intensively, while their holidays would be significantly shorter than on traditional degree programmes.
An amendment to the Higher Education Bill, allowing the Secretary of State to set higher fees for accelerated courses, was made earlier this year, and the Government is consulting on the detail of how it will be implemented.
If approved by Parliament, the changes would apply to shorter courses starting from autumn 2019.
Universities minister Jo Johnson said: "For too long we have been stuck with a system that has increasingly focused on offering only one way of benefiting from higher education, via the classic three-year degree programme.
"The passage of the Higher Education and Research Act this year has finally enabled us to break the mould of this one-size-fits-all system so students have much more choice over how they learn.
"Many will want to stick with the classic three-year university experience, but for highly motivated students hungry for a faster pace of learning and a quicker route into or back into work, at lower overall cost, two-year degrees will be well worth considering."
UK news in pictures

Show all 50
A spokesman for the Russell Group, which represents 24 leading UK universities, expressed a note of caution, saying: "I don't think any university is necessarily ruling two-year courses out, but there are practical reasons why three-year programmes have generally been considered the most appropriate way to deliver courses at research-intensive institutions.
"Three-year courses provide opportunities to build the social and cultural capital of students beyond the remit of their degree programme. Summer is also traditionally a time when academics put a real focus on work with postgraduate students and move forwards with research.
"Ultimately, universities need to have the freedom to deliver courses in the way which lets them provide students with the best possible learning experience."
Register for free to continue reading
Registration is a free and easy way to support our truly independent journalism
By registering, you will also enjoy limited access to Premium articles, exclusive newsletters, commenting, and virtual events with our leading journalists
Already have an account? sign in
Register for free to continue reading
Registration is a free and easy way to support our truly independent journalism
By registering, you will also enjoy limited access to Premium articles, exclusive newsletters, commenting, and virtual events with our leading journalists
Already have an account? sign in
Join our new commenting forum
Join thought-provoking conversations, follow other Independent readers and see their replies