'Serious failures in communication' led to suicide of man serving 'unjust' indeterminate prison sentence
David Dunnings took his life after 'complete failure' by staff to follow process, inquest finds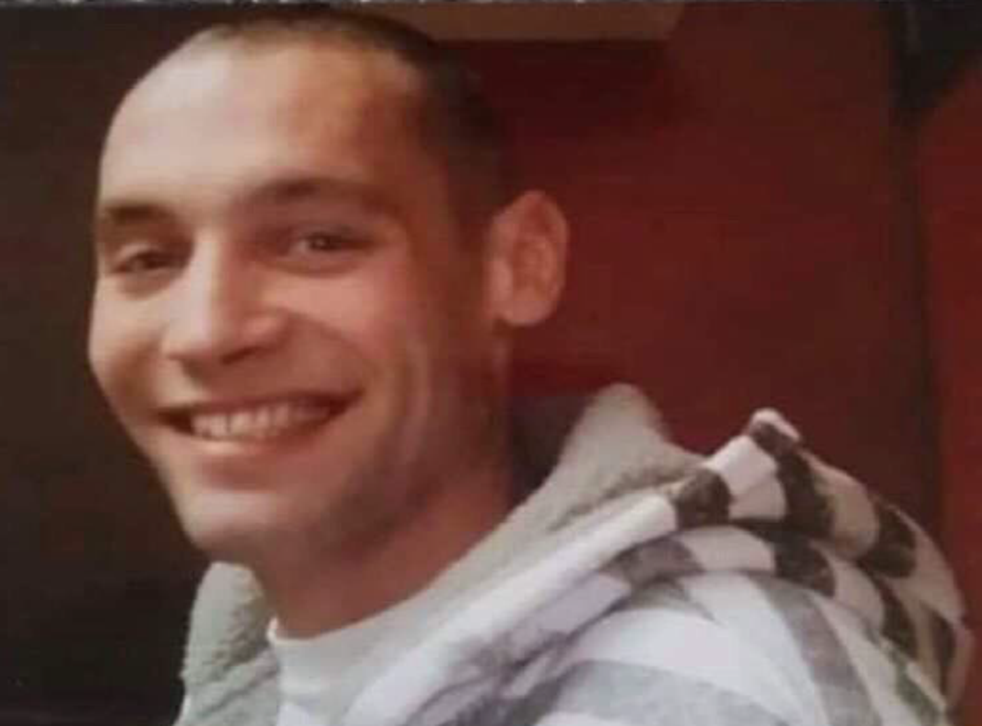 "Serious failures in communication" by prison staff contributed to the death of a man who took his own life hours after being erroneously told he had been recategorised, an inquest has found.
David Dunnings, 35 – described by his family as a "loving, caring" man – was serving an indeterminate sentence under the now abolished Indeterminate Sentence for Public Protection (IPP) regime when he was found hanging in his cell in the early hours of 8 July, 2017.
The day before, he had been wrongly informed by a prison custodial manager he had been recategorised – a move known as a trigger for suicide due to the fact it could have been a significant setback in his sentence, the inquest heard.
Despite this, Mr Dunnings' level of observation was not increased and he was found hanging in his cell at around 1:05am.
Despite attempts at resuscitation and the attendance of paramedics, his death was confirmed an hour later.
UK news in pictures

Show all 50
Several weeks prior to this, the 35-year-old had been moved to HMP Coldingley's segregation unit following his alleged involvement in barricading a cell – a charge which was later quashed.
He began to self-harm and was placed on suicide and self-harm monitoring procedures, known as Assessment, Care in Custody and Teamwork (ACCT).
He then spent a further three and a half weeks in segregation, despite the fact prison rules state segregation should only be used in exceptional circumstances when a prisoner is subject to ACCT procedures.
During his time in segregation, Mr Dunnings repeatedly expressed suicidal ideation, and by late June he was telling prison and healthcare staff he would kill himself after he had said goodbye to his family at their next visit because his sentence had "done him in".
Giving evidence to the inquest, the then deputy governor of HMP Coldingley, Niall Bryant, accepted there were "indefensible failures" in the way in which Mr Dunnings' recategorisation had been handled.
The Prison and Probation Ombudsman (PPO) investigation found Mr Dunnings "was not sufficiently protected by the ACCT procedures which became formulaic and not focussed on his risk", and there were also failures in the procedures and safeguards designed to provide additional protection for prisoners in the segregation unit.
In relation to David's IPP sentence, the PPO found: "It is clear that his indeterminate sentence and the uncertainty about how long he might have to remain in prison were significant sources of anxiety to him and it is hard not to conclude that they played a key role in his decision to kill himself".
Dr Andrew Foulkes, the clinical reviewer who examined Mr Dunning's death, was critical of various aspects of the mental health care he received at HMP Coldingley, provided by Central and North West London NHS Foundation Trust (CNWL).
In particular, Dr Foulkes found there was "no evidence that a structured assessment of [Mr Dunnings'] suicide risk had taken place" during his time on segregation and when he was supposed to have been monitored, although this was denied by CNWL at the inquest.
Pauline Whitfield, Mr Dunnings' mother-in-law, said he had been "trying to focus on the future" and was "rebuilding his family relationships" before he died.
She added: "We were shocked to hear how badly he was let down in prison. The IPP sentence David was subject to was unfair and unjust, and made him vulnerable – which should have been properly recognised."
Shelley Peynado-Clarke of Tuckers Solicitors, who represents Mr Dunning's family, said: "As an IPP prisoner well over tariff, and as someone who should have been recognised as being at high risk of suicide, it is shocking that David was deprived of the proper safeguards which should have been aimed at reducing his risk.
"Prison staff were unaware of the proper procedures for ensuring that the stress and uncertainty of David's sentence were mitigated, which had tragic consequences in this case."
Remy Mohamed, caseworker at INQUEST, said the deterioration in Mr Dunning's mental health was "clear," which he said made the "basic failings" identified at the inquest "all the more unfathomable".
It comes after self-harm in prisons across England and Wales soared to another annual record high, with 168 incidents recorded among adult inmates each day – amounting to seven every hour – fuelling concerns of a mental health crisis in jails.
HMP Coldingley accepted the findings of the PPO report in full and staff told the coroner there had been wide-ranging changes to the systems in place to consider and communicate with prisoners about recategorisation.
A Prison Service spokeswoman apologised "unreservedly" to Mr Dunnings' family for the failings in his care.
"Since 2017 HMP Coldingley has introduced the key worker scheme so every offender now has a dedicated prison officer to support them during their time in custody. Staff have been given better training to spot and prevent self-harm and vulnerable prisoners in the separation unit receive closer monitoring," she added.
Register for free to continue reading
Registration is a free and easy way to support our truly independent journalism
By registering, you will also enjoy limited access to Premium articles, exclusive newsletters, commenting, and virtual events with our leading journalists
Already have an account? sign in
Register for free to continue reading
Registration is a free and easy way to support our truly independent journalism
By registering, you will also enjoy limited access to Premium articles, exclusive newsletters, commenting, and virtual events with our leading journalists
Already have an account? sign in
Join our new commenting forum
Join thought-provoking conversations, follow other Independent readers and see their replies