Summer 2012 wettest in England and Wales for 100 years
Neil Lancefield
Thursday 30 August 2012 16:52 Comments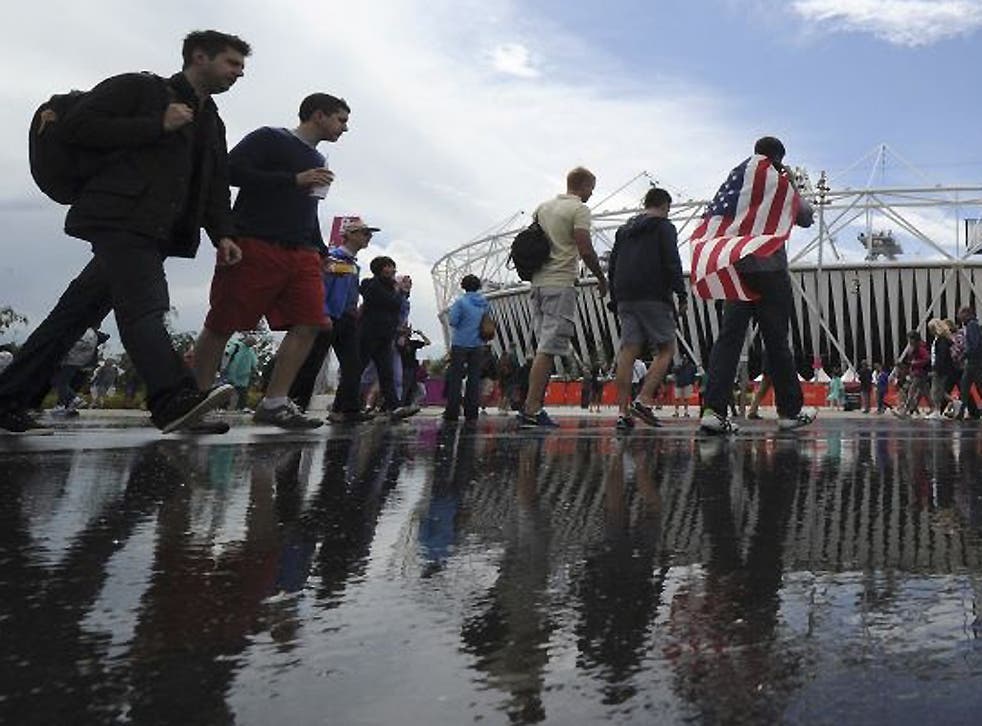 This summer has been the wettest in England and Wales for 100 years, according to new figures.
Data released by MeteoGroup, the weather division of the Press Association, showed that 14.25in (362mm) of rain has fallen in June, July and August so far, making it the wettest summer since 1912.
MeteoGroup forecaster Nick Prebble said this summer is set to be the fourth wettest since records began in 1727.
June 2012 was the wettest since 1860, had the least sunshine since 1909 and was the coldest since 1991.
Mr Prebble said: "June was wet, dull and cold. It was pretty relentless low pressure, very unsettled weather and a thoroughly miserable month.
"July wasn't as wet as June but it was still wetter than average.
"We haven't quite got to the end of August yet but we're expecting rainfall to be a few millimetres above the average."
MeteoGroup said 14.06in (357mm) of rain has fallen in Scotland during the summer so far, compared with an average of 11.42in (290mm).
Seven water companies across southern and eastern England brought in hosepipe bans after two unusually dry winters left some groundwater supplies and rivers as low as in the drought year of 1976.
But the restrictions were followed by record rainfall across the UK in April and more rain in May and June, leading to flooding in some areas. The hosepipe bans were lifted in June and July.
The Environment Agency issued more than 1,000 river flood alerts and warnings between June 1 and July 15, which was the most issued in a summer since 2007.
And on June 6 the Agency sent out a record 63,356 direct automated telephone warnings.

PA
Register for free to continue reading
Registration is a free and easy way to support our truly independent journalism
By registering, you will also enjoy limited access to Premium articles, exclusive newsletters, commenting, and virtual events with our leading journalists
Already have an account? sign in
Join our new commenting forum
Join thought-provoking conversations, follow other Independent readers and see their replies