What is a super-injunction and how do they work?
Privacy protection so powerful it even bars reporting of its own existence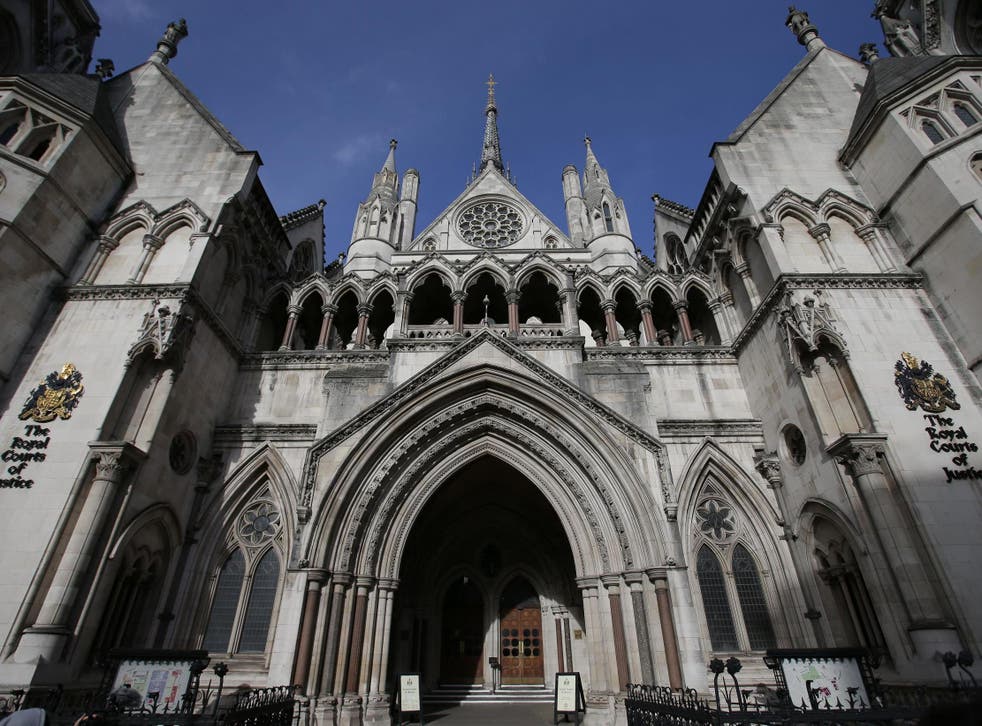 A super-injunction is an instrument of English law that prevents the publishing of any details from an ongoing legal case, including the existence of the case itself.
If someone was to find themselves the subject of damaging allegations, their representatives could appeal to the High Court to grant the protection on the client's behalf in order to safeguard his or her privacy until the case has been heard and a judge has decided whether the information they say is private should in fact be made public.
The news that a "leading businessman" has been awarded an injunction against The Daily Telegraph, stopping the newspaper from reporting on sexual misconduct accusations against him, is not itself the subject of a super-injunction.
Were that the case, The Independent would not be at liberty to report about it.
The Telegraph is free to reveal it has spent eight months investigating "allegations of bullying, intimidation and sexual harassment made against the businessman" in the interests of exposing a story it believes "would be sure to reignite the #MeToo movement against the mistreatment of women, minorities and others by powerful employers" but the newspaper cannot identify the subject of its enquiries by name.
Had a super-injunction been placed over the case, it could not have mentioned the matter at all, let alone address the situation on its front page as it did on 24 October.
For its part, the newspaper argues it has been unfairly gagged by the courts and that there exists a "clear public interest in publishing the claims" against the employer, who is said to have used non-disclosure agreements to stop his victims coming forward and paid out "substantial" sums of money to buy their silence.
Former Manchester United footballer and current Wales manager Ryan Giggs famously sought an injunction of this type to protect his identity over an alleged affair with a reality TV contestant, only to have his name mentioned in connection with the matter by Liberal Democrat MP John Hemming. In May 2011, he revealed Giggs' name in the House of Commons under the protection of parliamentary privilege.
Mr Hemming was addressing the problem of Twitter users breaking the terms of the injunction.
UK news in pictures

Show all 50
"Mr Speaker, with about 75,000 people having named Ryan Giggs it is obviously impracticable to imprison them all," he said, in what was regarded as a controversial application of ministerial privilege.
While the Giggs case did not involve a super-injunction - and so was not exempt from being reported altogether – a story that was and which was subsequently brought to light concerned TV presenter Andrew Marr.
The presenter and former Independent editor applied for the protection in 2008 to conceal an extramarital affair before revealing its existence to The Daily Mail himself in a 2011 interview.
Support free-thinking journalism and attend Independent events
"I did not come into journalism to go around gagging journalists," he said. "I also had my own family to think about, and I believed this story was nobody else's business."
He was nevertheless criticised for seeking the super-injunction in the first place by Private Eye editor Ian Hislop, who argued: "As a leading BBC interviewer who is asking politicians about failures in judgment, failures in their private lives, inconsistencies, it was pretty rank of him to have an injunction while working as an active journalist."
Register for free to continue reading
Registration is a free and easy way to support our truly independent journalism
By registering, you will also enjoy limited access to Premium articles, exclusive newsletters, commenting, and virtual events with our leading journalists
Already have an account? sign in
Register for free to continue reading
Registration is a free and easy way to support our truly independent journalism
By registering, you will also enjoy limited access to Premium articles, exclusive newsletters, commenting, and virtual events with our leading journalists
Already have an account? sign in
Join our new commenting forum
Join thought-provoking conversations, follow other Independent readers and see their replies