Man turns £7k Jaguar into custom-built £120k 'supercar' for his son with Down's Syndrome
'When he came along I decided I had to make this as good as it could be,' says father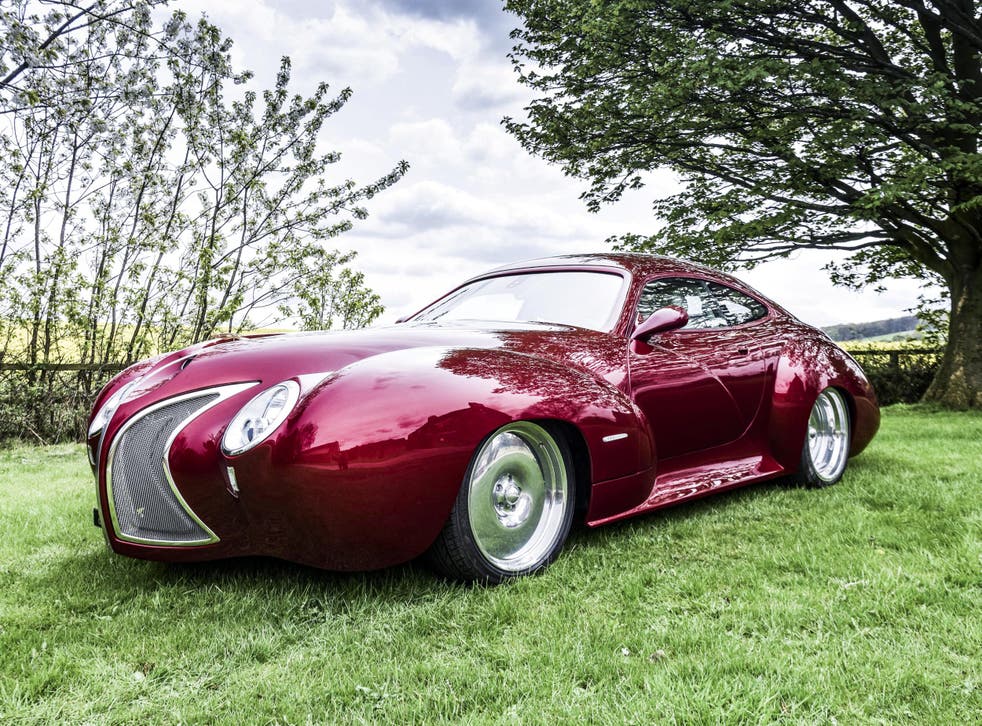 A cabinet maker has transformed an old Jaguar sports car into a "supercar" he hopes will help secure a stable financial future for his son, who has Down's Syndrome.
Father-of-three Graham Slater, who builds church organs, bought the 2003 Jaguar XRX car for £7,000 and has spent three years fixing it up.
After entirely remodelling the car using expanding foam and fibreglass, it now resembles a boat-tailed classic Bugatti of the 1930s.
The custom-made car, which still had its original Jaguar V8, 4.2-litre engine, is capable of reaching 165mph and has been valued at £120,000.
"My youngest child Cody was born with Down's Syndrome and I don't want him to struggle in life," Mr Slater from Wakefield, West Yorkshire said. "When he came along I decided I had to make this as good as it could be.
"I thought if I can create something which has that 'wow' factor someone may take an interest and that could help Cody financially in the future."
Cody is three years old and his is not yet trying to sell it, he said, adding: "If someone wanted to make an offer they would have to be generous."
Mr Slater enlisted a friend to help measure the car's shape using string lines and create a cardboard template.
They then remodelled the exterior using 54 cans of expanding foam and six layers of fibreglass panelling, before the car was painted a wine-red colour by a friend at nearby Colourcube Automotive in nearby Huddersfield.
Overall, Mr Slater has spent more than £50,000 on the refurbishment, he said.
UK news in pictures

Show all 50
The custom-made car retains elements of the original Jaguar design and the car also combines aspects of a Lincoln Zephyr and a Porsche.
Mr Slater said: "Every time I see the car I can't believe it – it feels like such an achievement. It's a lovely feeling when people react to it the way they do. Individuality is something money cannot buy."
Mr Slater said he had been modifying cars since the age of 16 when he started with a Morris Minor.
He estimated that he has altered more than 15 cars in his lifetime.
SWNS contributed to this report
Register for free to continue reading
Registration is a free and easy way to support our truly independent journalism
By registering, you will also enjoy limited access to Premium articles, exclusive newsletters, commenting, and virtual events with our leading journalists
Already have an account? sign in
Register for free to continue reading
Registration is a free and easy way to support our truly independent journalism
By registering, you will also enjoy limited access to Premium articles, exclusive newsletters, commenting, and virtual events with our leading journalists
Already have an account? sign in
Join our new commenting forum
Join thought-provoking conversations, follow other Independent readers and see their replies