Supermarkets decide to limit sales of baby milk to stop bulk buying to feed China market
Action taken to stem bulk-buying of powder formula to send to booming China market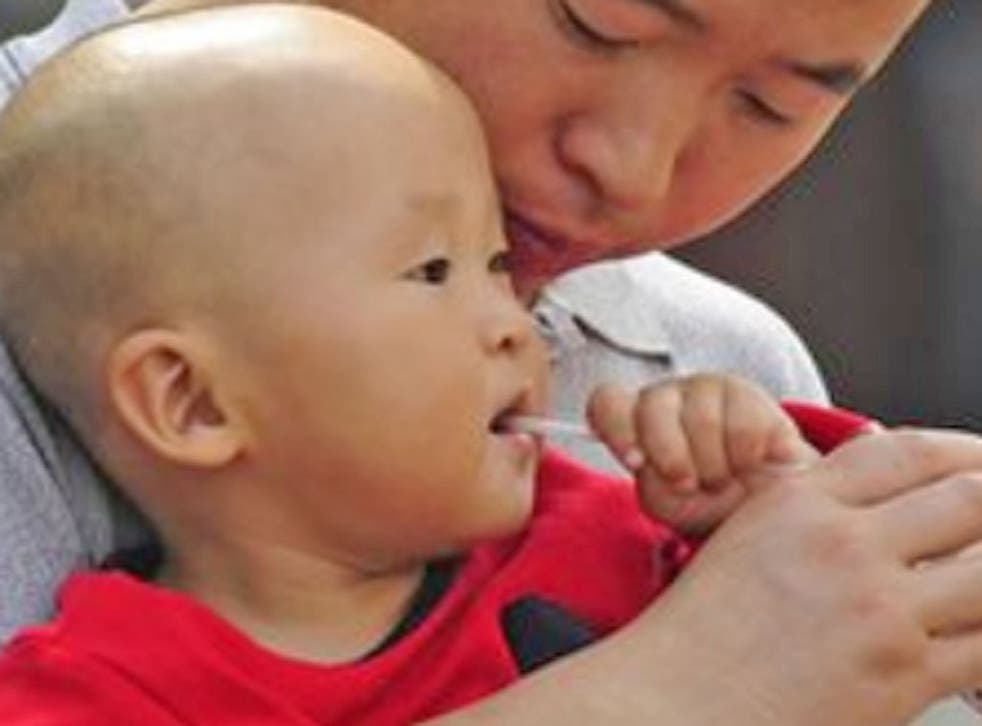 Parents who buy baby formula are being limited to two packs by many retailers amid concerns that supplies will run low in the UK due to a rise in "unofficial exports" to China.
Supermarkets including Sainsbury's, Morrisons, Waitrose and Tesco are putting a cap on the amount of powdered baby milk customers can buy. Andrew Opie, the British Retail Consortium's food director, said the action was being taken at the request of manufacturers, "as a result of some customers buying up products in unusually large quantities".
It was a precautionary step "to ensure stocks continue to be available to everyone wanting baby milk", he added.
There are concerns that people are bulk-buying UK-labelled infant formula and sending it to China, where foreign-made powders are popular, especially in the wake of a scandal in 2008, in which six infants died and 300,000 fell ill after drinking locally-made formula laced with the industrial chemical melamine.
Hong Kong authorities have banned travellers from leaving with more than 1.8kg of formula and arrested 10 people last month for "smuggling" more than their allotted quantity. Australian shops have also introduced restrictions.
A spokesman for Danone, the manufacturer of Aptamil and Cow & Gate baby milk powder, said: "We understand that the increased demand is being fuelled by unofficial exports to China to satisfy the needs of parents who want Western brands for their babies."
But Nestle said that it had not requested retailers to limit supply because it did not have any evidence of bulk purchase of its SMA product for export. "We are in the process of contacting all our retail customers to confirm this, and to notify them that we do not have – and do not anticipate – any stock issues for powdered infant milks," a spokesman said.
A Sainsbury's spokesman: "As a short-term measure, retailers including Sainsbury's are limiting the amount of baby milk powder that people can buy. In this way we aim to ensure a constant supply for our customers and we therefore hope they won't be inconvenienced."
A spokesman for Morrisons said that none of its stores had been running out and that the restrictions would not affect many customers, who usually bought just one pack at a time.
One mother posted on the netmums.com forum yesterday: "Last week I saw a man with a large trolley full of Cow & Gate and wondered why he'd got/needed so much."
Join our new commenting forum
Join thought-provoking conversations, follow other Independent readers and see their replies