Coronavirus: UK's four biggest supermarkets ban shoppers without masks
Tightened restrictions come as coronavirus cases continue to spiral despite lockdown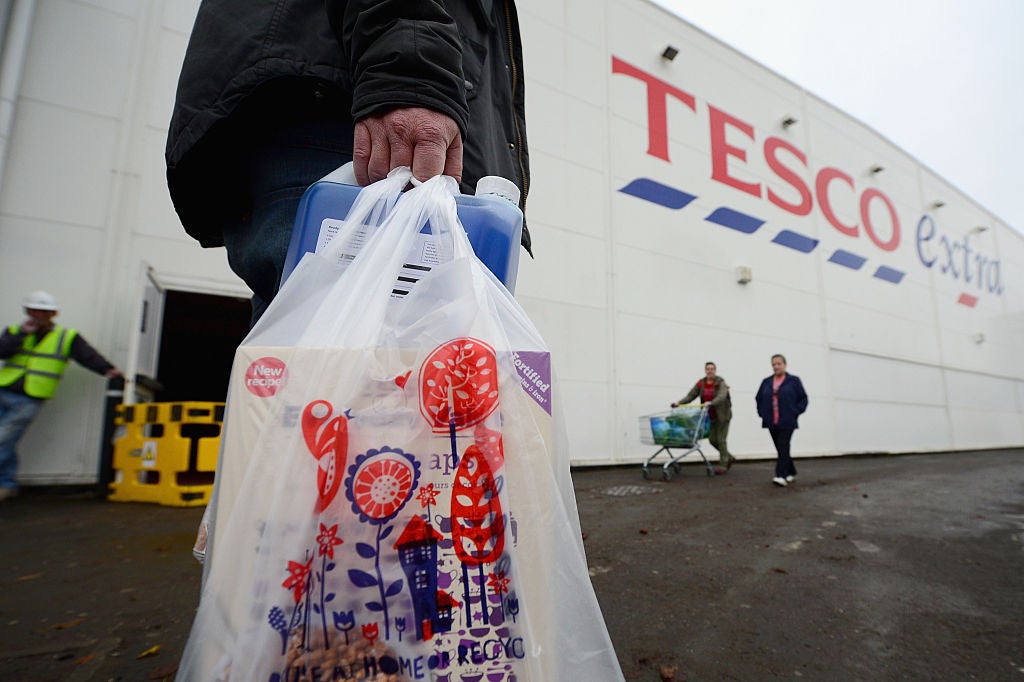 All of Britain's big four supermarkets have now said they will refuse entry to customers not wearing masks.
Both Tesco and Asda announced the new policy on Tuesday afternoon after Morrisons and Sainsbury's had earlier led the way.
It comes as coronavirus cases continue to spiral across the country and fears becoming increasingly pronounced that the NHS could buckle under the unprecedented pressure – despite the ongoing lockdown.
In a statement, Tesco said it would no longer "let anyone into our stores who is not wearing a face covering, unless they are exempt in line with government guidance".
It added: "To support our colleagues, we will have additional security in stores to help manage this.
"Our colleagues are working hard in difficult circumstances to make sure everyone can get what they need, and we'd ask everyone to please be kind, patient and respectful as we all work to keep each other safe."
The chain – the UK's biggest supermarket – said it was also asking customers to shop alone where possible.
Meanwhile, an Asda spokesperson said: "If a customer has forgotten their face covering, we will continue to offer them one free of charge, but should a customer refuse to wear a covering without a valid medical reason and be in any way challenging to our colleagues about doing so, our security colleagues will refuse their entry."
Both supermarkets acted a day after Morrisons, then Sainsbury's, took the lead by implementing the same policy – and were praised by Matt Hancock for doing so.
"That's the right approach," the health secretary said.
They made the announcements shortly before it was revealed that another 839 people had died with Covid-19 in the last 24 hours in the UK.
Join our commenting forum
Join thought-provoking conversations, follow other Independent readers and see their replies