Supermarkets urged to introduce 'slow lanes' for the elderly
New report says online shopping increases isolation and shops need to do more to help elderly customers
Benjamin Kentish
Tuesday 22 November 2016 10:19 Comments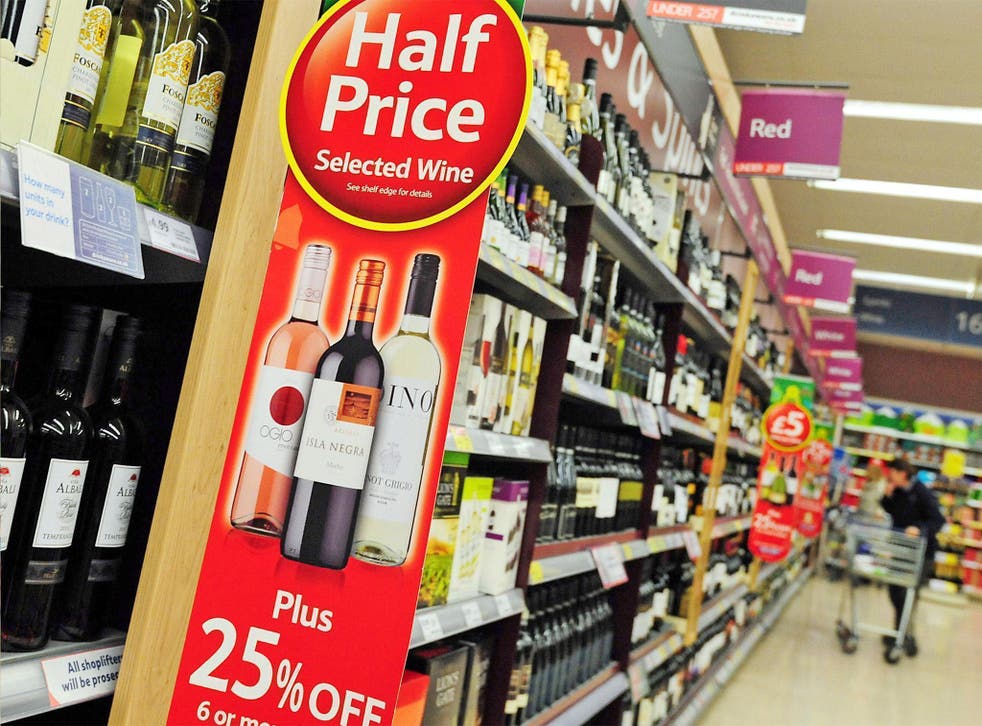 UK supermarkets have been urged to introduce slow checkout lanes for the elderly.
The authors of a new report said the popularity of online food shopping has increased isolation and reduced community interaction among the elderly – and called on the Government, local councils and supermarkets to do more to change things.
Researchers at the University of Hertfordshire said the focus on obesity among young people had overshadowed problems with malnutrition and shopping habits among the elderly.
The report, which was funded by the Food Standards Agency and the Economic and Social Research Council, said: "Slower checkout lanes for older people would improve the shopping experience for those who enjoy the social aspect of shopping.
"Shopping online could contribute to a greater feeling of isolation and older people becoming less involved in food provisioning."
Older people "stressed how much they valued the opportunity for social interaction that comes with a trip to the supermarket or local shops", the authors added.
The researchers also urged stores to target promotions at elderly people, introduce "shopping-buddy" schemes and use special offers to encourage over-60s to shop at quieter times of the week.
They said elderly people felt "disenfranchised" by supermarkets' special offers, such as buy-one-get-one-free deals, that target families buying large quantities of food.
The researchers also called on local councils to improve "community food services" such as meals-on-wheels and frozen food delivers.
Least ethical supermarkets

Show all 11
Wendy Wills, a professor of food and public health and one of the authors of the study, said: "Our research shows older people are more likely to have a wide range of factors working against them when it comes to sourcing, buying and preparing food.
"Industry and policymakers have a real opportunity to introduce practical and cost-effective measures that support older people to enjoy a healthy, affordable and safe diet, and to develop, or continue with, a positive relationship with food.
"Failure to act could result in older people's food security, and therefore their health and wellbeing, declining at a faster rate, placing greater pressure on the NHS and care providers."
Attempts have been made in recent years to increase the use of online shopping among older generations in order to help them preserve their independence and prevent them having to carry large quantities of shopping. However, the study found that this may have unintended consequences when it comes to the mental health and wellbeing of older people, who often report feeling isolated.
The researchers spent nine months studying the food habits of men and women aged between 60 and 93 from 25 households in Hertfordshire. They studied what the participants bought and ate and accompanied them on trips to the supermarket, lunch clubs and allotments.
Register for free to continue reading
Registration is a free and easy way to support our truly independent journalism
By registering, you will also enjoy limited access to Premium articles, exclusive newsletters, commenting, and virtual events with our leading journalists
Already have an account? sign in
Register for free to continue reading
Registration is a free and easy way to support our truly independent journalism
By registering, you will also enjoy limited access to Premium articles, exclusive newsletters, commenting, and virtual events with our leading journalists
Already have an account? sign in
Join our new commenting forum
Join thought-provoking conversations, follow other Independent readers and see their replies