Supportive families help children to flourish 'no matter what their structure'
Non-traditional family structures do not harm children, study says
Emily Dugan
Thursday 12 March 2015 01:11 Comments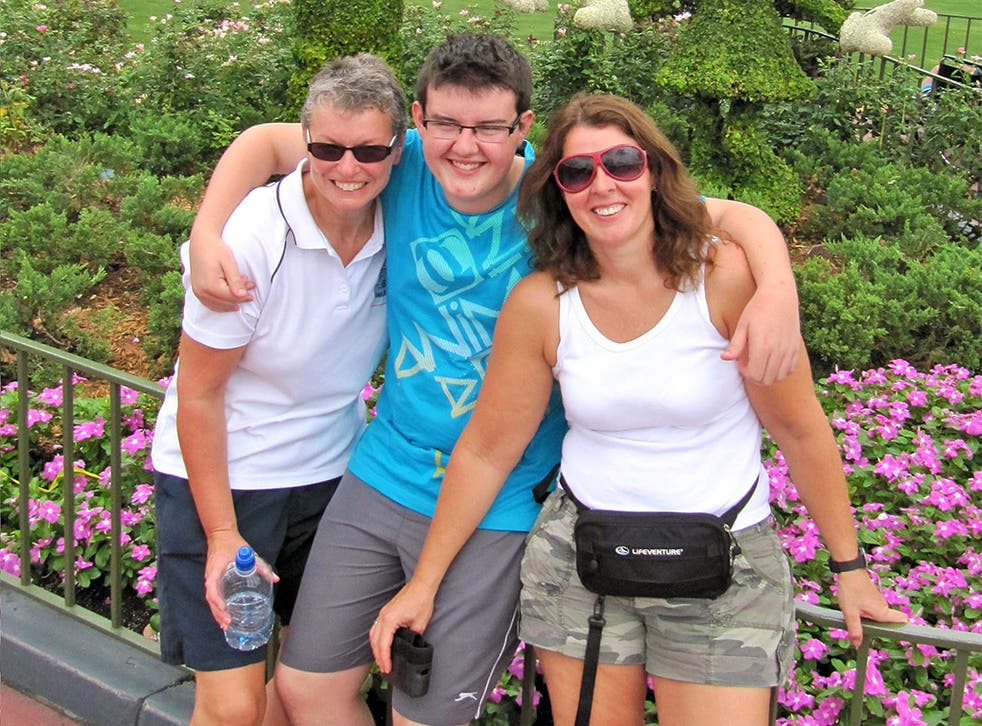 Children brought up by two mothers, two fathers or single parents fare no worse than those from traditional families, according to a major Cambridge University study which challenges conservative parenting assumptions.
Susan Golombok has brought together more than 35 years of research into modern families from around the world to examine the outcomes for children. She concludes: "Children are most likely to flourish in families that provide love, security and support, whatever their family structure; and prejudice and discrimination are bad for children, whatever their family structure."
Her findings undermine centuries-held assumptions that the traditional pairing of a man and woman represents the gold standard for bringing up children.
Professor Golombok said: "Whether children have one parent or two, whether their parents are male or female, whether their parents are of the same sex or the opposite sex, whether they have a genetic or gestational link to their parents, and whether they have been conceived naturally or through assisted reproduction, seem to matter less for children than does the quality of family relationships, the support of their community and the prevailing attitudes of the society in which they live."
She added: "This research on new family forms gathered over the last 35 years has shown that children in these families do just as well as children raised in traditional families. The evidence also reveals that boys are no less masculine in terms of identity and behaviour, and girls are no less feminine, when they grow up with parents of a single or the same gender."
Her study of modern families found that despite the stigma some face, same-sex parents and families created by assisted reproductive technologies are just as good at creating happy, healthy children.
Ruth Hunt, chief executive of Stonewall, said: "While these findings might state the obvious for some, it's a sad truth that some people think sexual orientation is part of what makes a 'good parent'."
Professor Golombok, who directs the university's Centre for Family Research, is one of Britain's leading authorities on the family, having studied the subject extensively for the past four decades. Her research is published in Modern Families: Parents and Children in New Family Forms, which is out today.
She examined studies from academics around the world, including the United States, Belgium, Germany, the Netherlands and Britain. Central to her conclusions is the US National Longitudinal Lesbian Family Study. It follows 84 families and found that at the age of 10, children of two mothers showed fewer emotional and behavioural problems than did the general population of children of the same age. At 17, these children showed higher social, academic and general competence, and lower social and behavioural problems.
Scuppering the assumption that children need motherly love and that two men would not be as effective at bringing up a child, professor Golombok points to several studies which show that fathers and mothers influence their children in similar ways. These argue that the parenting qualities that matter most for children's psychological wellbeing, such as warmth, responsiveness and sensitivity, are as present in fathers as they are in mothers.
Professor Golombok also points to evidence showing that women who choose to be single mothers through fertility treatment are capable of creating just as good an environment for children to grow up in as a traditional family. In research in Britain in 2005, two-year-olds born to women who had chosen to become single mothers through fertilisation treatment were less clingy and their mothers showed more joy and less anger towards them.
Harry Benson of the Marriage Foundation, which lobbies for married couples and the benefits of the institution, challenged the academic's findings. "Family journals are filled with explanations for why different family structures produce differences in child outcomes… to claim structure doesn't matter at all disregards the very many studies that find it does," he said.
Professor Golombok acknowledged there were some studies which ran contrary to her findings, but said that she did not include research funded by religious groups or pressure groups. "Right-wing religious organisations in the US are funding and conducting their own research which finds children with lesbian and gay parents do worse, but it's pretty shoddy research," she said.
Case study: 'It's about the constant caregiving'
Kate Hamilton-Harris, 49, a social worker, and her wife, Denise, 54, a police officer, have fostered five children over the years. They fostered Sabrina, now 36, when she was 12 and brought her up as their daughter. The couple also have a biological son, Darwin, who is 20.
Whether you have one parent, two parents, same-sex or not, it's about the constant caregiving and the quality of that care. If you can provide a secure base then that's what matters. Sabrina is incredibly capable and resilient; she has gone on to be a foster mother to seven. If it's to do with stability, love and emotional wellbeing of children, then it is the same between same-sex and single-sex parents.
But I think we have to be aware that our children can be treated badly. My son's experience was different to Sabrina's – he was bullied and victimised because of the sexuality of his parents. He had his collarbone was broken and one time he got kicked in the back, which meant he had to wear a back brace.
But overall I think the outcomes are that children will go on to achieve and be able to have loving relationships just as they would with a mum and dad.
Nick Willoughby
Modern families: The evidence
Professor Susan Golombok on family types
Single mothers by choice
"With two-year-old children, [a 2005 study showed] single mothers were no more likely to be experiencing parenting stress, anxiety or depression than were the married mothers. Although mothers from both types of family showed positive relationships with their children, the differences that were identified between the single and the married mothers indicated greater joy among the single mothers and less anger towards their children, accompanied by a perception of their children as less clingy."
Gay father families
"[In a 2010 US study] no differences were found in children's externalising or internalising problems between the gay father families and the other family types, whether assessed by the parents or by caregivers or teachers. Although the gay father families did not differ from the lesbian mother or heterosexual parent families in family functioning or child adjustment, parents who reported greater happiness with their partners, less parenting stress and the use of more effective disciplinary techniques had children with higher levels of adjustment, regardless of parents' sexual orientation."
Lesbian mother families
"[In a US longitudinal study of lesbian families] At the age of 10 years and at the age of 17, the study children showed fewer emotional and behavioral problems than did the general population of children of the same age, and the 17-year-olds showed higher social, academic and general competence, and lower social and behavioural problems."
Register for free to continue reading
Registration is a free and easy way to support our truly independent journalism
By registering, you will also enjoy limited access to Premium articles, exclusive newsletters, commenting, and virtual events with our leading journalists
Already have an account? sign in
Join our new commenting forum
Join thought-provoking conversations, follow other Independent readers and see their replies