Two per cent of Anglican priests don't believe in God, survey finds
As many as 16 per cent are agnostic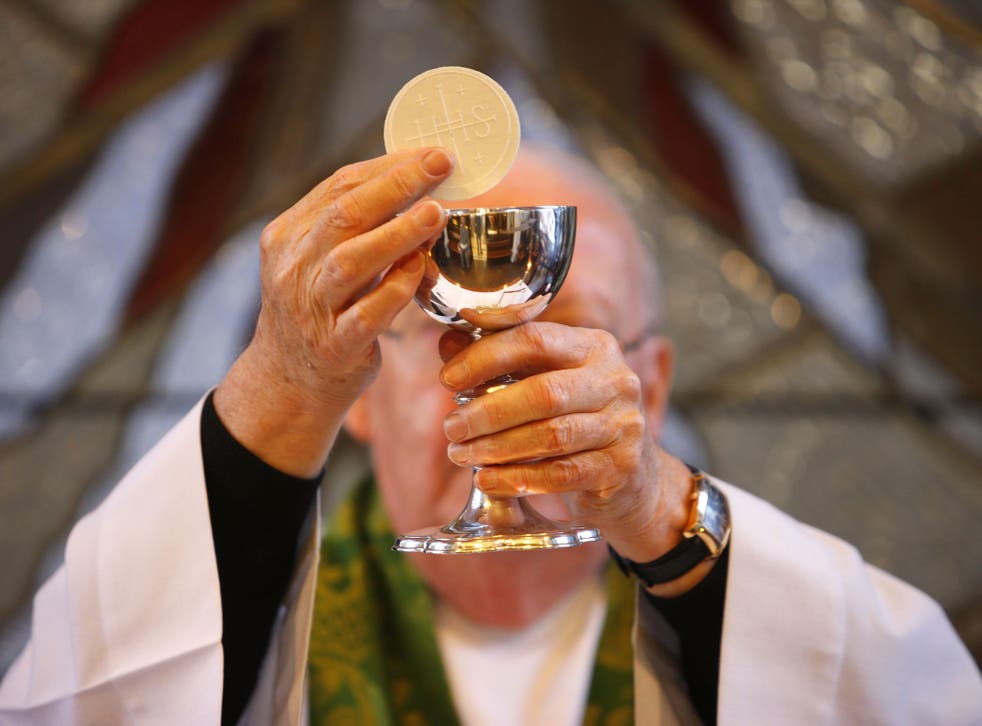 As a prerequisite for the job of being a Church of England priest, it would seem not unreasonable to expect a belief in God to be fairly essential.
But this is not the case, according to a poll of Anglican clergy which found that as many as 16 per cent are unclear about God and two per cent think it is no more than a human construct.
It is 30 years since David Jenkins, then the Bishop of Durham, caused controversy by casting doubt on the resurrection, but it appears that such unorthodox views are widespread amongst Britain's priests.
In addition to those who describe God as a human creation, the YouGov poll found that three per cent believe there is some sort of spirit or life force and 9 per cent argue it is impossible to imagine what God is like.
Clergy were significantly more likely to hold unorthodox beliefs the older they were and the longer they had been in the ministry. Nearly 90 per cent of those ordained since 2011 believe in God compared with only 72 per cent of those who became priests in the 1960s, the research discovered.
The General Synod, the Church's parliament, rejected moves to introduce "heresy trials" to take action against clergy over "doctrinal, ritual and ceremonial" matters, leaving clergy and bishops relatively free to deviate from doctrine without punishment, though it is unusual to hear priests openly saying they don't believe in God.
However, there is an organisation called Sea of Faith that rejects the Church's traditional belief in one personal God and which claims to represent dozens of vicars.
The Rev David Paterson, a retired Church of England priest, said there was no conflict in preaching while being unable to believe in God. "Within my congregation I would take the line that how you feel about God is not in the least dependent on whether you think God exists or not. I preach using God's terminology, but never with the suggestion that God actually exists," he told University Times, Trinity College Dublin's newspaper.
"Once you have accepted that religion is a human creation, then it is like art and literature and things like that. They are an extremely valuable way to understand yourself."
Alison Ruoff, a lay member of the General Synod, said she did not understand how someone could be a priest at the same time as not believing in God. "They shouldn't have been selected, but if they have lost their faith it's a great shame," she said. "Clergy just preach social clap-trap these days. We expect better from them."
The YouGov survey interviewed more than 1,500 Anglican clergy from the Church of England, Church in Wales, and Scottish Episcopal Church. It was commissioned by the Westminster Faith Debates.
Join our new commenting forum
Join thought-provoking conversations, follow other Independent readers and see their replies