Syria civil war: Hundreds of radicalised fighters are already back in the UK, warns former MI6 chief
Fighters returning from Syria will 'inevitably' pose domestic threat, warns counter-terrorist report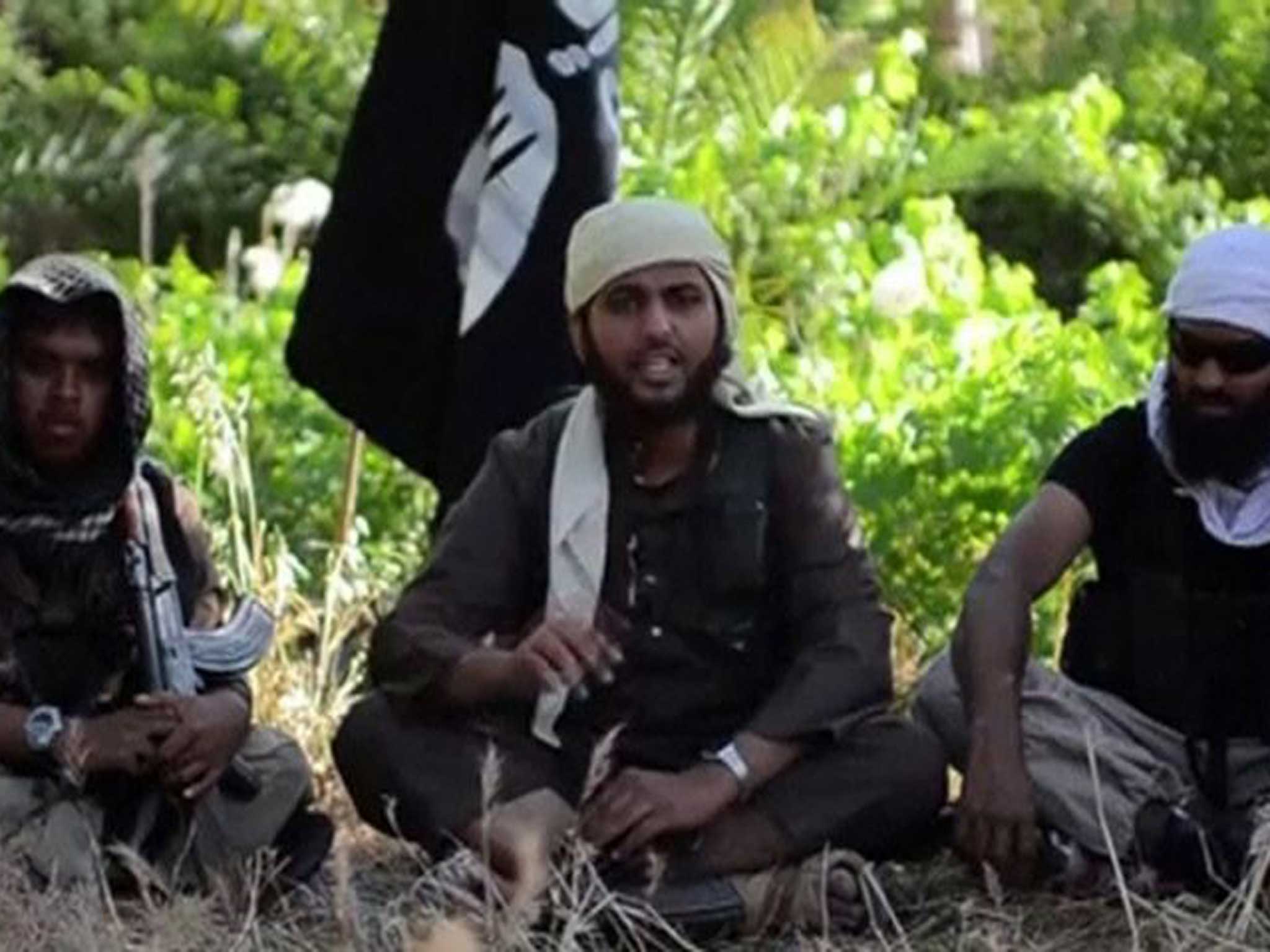 Hundreds of veteran fighters from Syria and Iraq are already back in Britain, among them radicalised jihadists intent on mounting terror attacks. And British intelligence services face an "impossible" task in trying to track them, a leading security expert warned last night.
The grim warning from Richard Barrett, the former head of counter-terrorism at MI6, who spent more than a decade tracking the Taliban for the United Nations, comes amid escalating fears over the threat posed by returning foreign fighters from the twin conflicts. Mr Barrett estimated that "possibly up to 300 people have come back to the UK" already.
The scale of the threat is placing an impossible burden on British intelligence, he said. "If you imagine what it would cost to really look at 300 people in depth, clearly it would be completely impossible to do that, probably impossible even at a third of that number."
Further evidence of the British links with jihadists in Iraq emerged yesterday with confirmation that gap-year student Nasser Muthana, 20, from Cardiff, was one of a number of Britons who feature in a film posted online to recruit fighters. In the propaganda film, the medical student says: "Oh you who believe, answer the call of Allah and his messenger when he calls you …. What gives you life is jihad."
In the video, released by the Islamic State in Iraq and the Levant (Isis), he speaks of the "brothers" he fights alongside. Two other men who claim to be British – along with two Australians – also feature in the film, titled: "There is no life without jihad."
His father, Ahmed Muthana, 57, claimed he had no idea his son had gone to Syria and thought he had gone to Shrewsbury seven months ago. One of his other sons, 17-year-old Aseel, is also in Syria.
"I wish they would come back," said Mr Muthana. "They are in the wrong hands. I don't know why they would have done this. They are very good boys. We had no problems, nothing."
His sons are among hundreds of Britons currently fighting in Syria. "The resources of the police and security service are stretched in two ways, firstly in terms of numbers and secondly in terms of knowing who these people are. I think they will focus on those people they do know and find out who they contact and stay in touch with on their return," said Mr Barrett.
Speaking before a presentation on jihadist foreign fighters that he will give at the Quilliam Foundation think tank this week, he warned: "With this whole business in Syria, although there is no linear projection from foreign fighters to domestic terrorists, it's inevitable that a number will fall into this category."
Mr Barrett is co-author of a new report, released this month, which states that the Syrian war "is likely to be an incubator for a new generation of terrorists" and reveals that more than 12,000 foreign fighters have gone to Syria since the war began. That is more than the 10,000 who went to Afghanistan during the decade-long jihad against Russian occupation. One in four foreign fighters in Syria is from the West – part of a global phenomenon, with fighters from more than 80 countries represented on the battlefield.
Yet the number is greater than official estimates which, the report says, tend to "underestimate the true numbers because would-be foreign fighters who wish to keep their activities secret have little trouble in getting to Syria without anyone knowing, and while there can conceal their identities".
The authors suggest that one in nine foreign fighters could become domestic terrorists. If this ratio is applied to the current estimates of fighters in Syria, the conflict there will have already spawned more than 1,300 terrorists – dozens of whom are British.
"Even countries with relatively large resources to devote to returning fighters from Syria face difficulties. For example, by the end of April 2014, the French authorities were almost overwhelmed," the report adds.
It cites the importance in securing the support of the communities that fighters return to, both for "successful reintegration" and for "identifying them and sorting out which of them may pose the greatest threat".
Around 500 people from Britain have joined the ranks of Isis, and tracking British jihadists fighting in Syria is now the top priority for British intelligence, it emerged yesterday. The Syrian jihad is part of a wider movement across the Middle East, which has seen Iraq plunged into turmoil, and US President Barack Obama send hundreds of special forces "advisers" to help the Iraqi government "take the fight to the terrorists".
The Prime Minister, David Cameron, revealed his fear that jihadist fighters will return to "attack us here at home in the United Kingdom". Speaking during Prime Minister's Questions last week, he said that insurgents in other countries must be dealt with, or the "problems will come back and hit us at home".
Five Syria-linked groups, including Isis, were added to the government's list of banned organisations by the Security minister, James Brokenshire, on Thursday. "Syria is the number one destination for jihadists anywhere in the world," he said. "Proscription sends a strong message that terrorist activity is not tolerated wherever it happens."
In a bid to stem the flow of Britons to Syria, prompted by fears that people will return radicalised, the Government is discouraging people from travelling on aid missions. "Whilst we are not trying to criminalise genuine humanitarian efforts, we do advise against all travel to Syria," added Mr Brokenshire.
Senior military figures share the concerns of politicians. "Militant jihadism" is the biggest threat facing the world today, according to General Lord David Richards, former Chief of Defence Staff. A "global response" is needed to deal with the threat, he said during an evidence session before the commons defence select committee last week. "This is way beyond Britain. I would say that our political leaders – British and other key leaders – need to decide whether it is the risk I perceive it to be, and if so, they need to pull their fingers out and start doing something about it."
Join our commenting forum
Join thought-provoking conversations, follow other Independent readers and see their replies