T-levels: New vocational qualifications to be taught from 2020
Education secretary Damian Hinds claims the exams will prepare students for 'the jobs of tomorrow'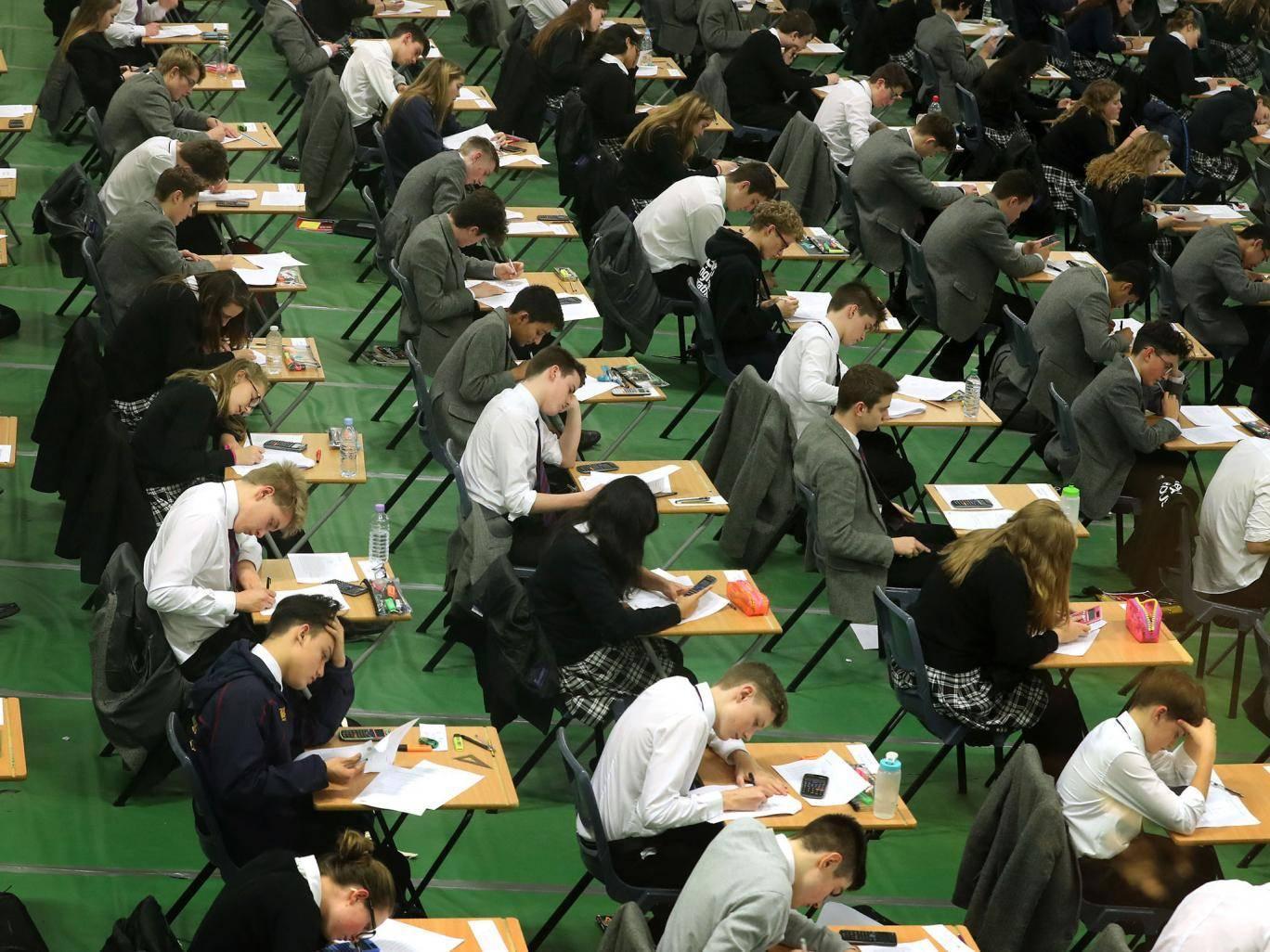 New technical T-level qualifications will help the UK "compete globally", Theresa May has claimed, as the first colleges and providers teaching the courses were announced.
The vocational qualifications, which are intended as to have an equal status to A-levels, are a "vital part of our industrial strategy", the prime minister said.
The first courses will be taught from September 2020, and education secretary Damian Hinds said they would equip children with the skills needed for "the jobs of tomorrow".
The announcement that 52 colleges and post-16 providers in England will teach the new courses comes after the senior official at the Department for Education raised concerns about the timetable for the project.
Courses in construction, digital and education and childcare will be taught from September 2020.
A further 22 courses will be rolled out in stages from 2021.
Ms May said: "Everyone should be able to have access to an education that suits them, but we know that for those that don't choose to go to university, the routes into further technical and vocational training can be hard to navigate.
"That's why we're making the most significant reform to advanced technical education in 70 years to ensure young people have gold standard qualifications open to them whichever route they choose.
"T-levels provide a high-quality, technical alternative to A-levels ensuring thousands of people across the country have the skills we need to compete globally – a vital part of our modern industrial strategy."
Mr Hinds said: "T-levels represent a once-in-a-lifetime opportunity to reform technical education in this country so we can rival the world's best performing systems."
He added: "Technology and the world economy are fast-changing, and we need to make sure our young people have the skills they need to get the jobs of tomorrow."
Earlier this month, Jonathan Slater, the senior mandarin at the Department for Education, formally registered concerns about the programme, saying it would be "challenging" to ensure that the first three T-levels are ready to be taught from 2020 to a "consistently high standard".
In a letter to Mr Hinds he said he had a duty to consider the "regularity, propriety, value for money and feasibility" of public spending and "if these were the only considerations, you are aware that I would advise deferring the start date to 2021".
But he acknowledged it was "perfectly legitimate" for Mr Hinds to consider the "high priority" that the Government attaches to improving technical skills and stick to the 2020 target.
Jane Gratton, head of skills policy at the British Chambers of Commerce, said: "Business communities across the country tell us that improved technical education and stronger workplace experience are needed to help them fill the skills gaps they face.
"T-levels will be an important part of the solution, giving young people a high quality route to gaining the employability and technical skills they will need to succeed in their chosen career."
Shadow education secretary Angela Rayner dismissed the announcement as "little more than meaningless spin" and said the impact of "years of cuts" to the sector could not be ignored.
She said: "The Department for Education's permanent secretary has already said that T-Levels cannot feasibly be implemented on time without a serious risk to taxpayers' money.
"The decision to push ahead against the advice of officials is a desperate attempt to mask the government's failure to properly prepare for T-levels."
Press Association
Join our commenting forum
Join thought-provoking conversations, follow other Independent readers and see their replies