Talktalk hack: Fourth person arrested over cyber attack
The teenager is being held on suspicion of Computer Misuse Act offences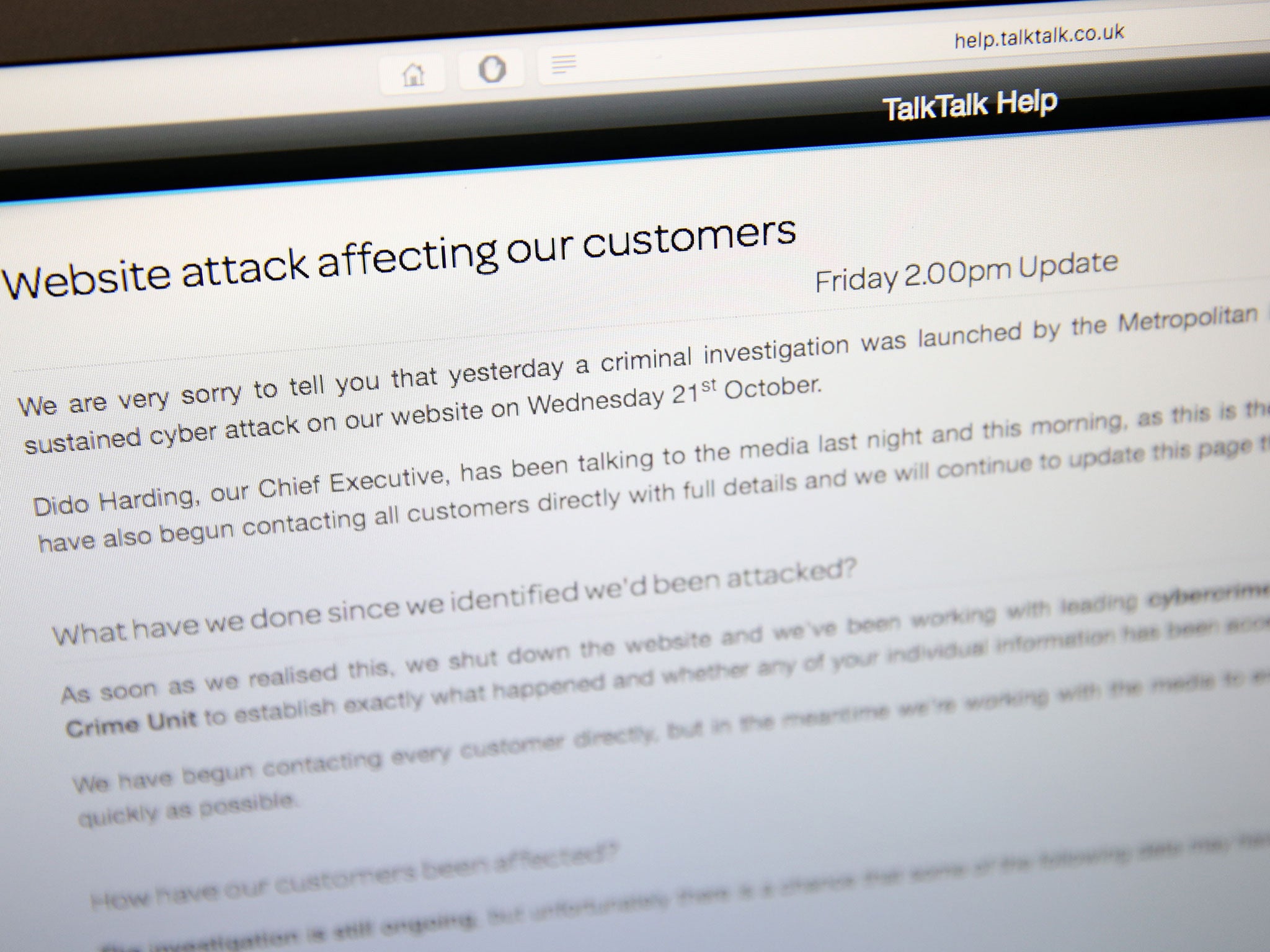 A 16-year-old boy became the fourth person to be arrested in connection with the alleged data theft from the Talk Talk.
The teenager is being held on suspicion of Computer Misuse Act offences after officers executed a search warrant in Norwich, London's Metropolitan Police said in a statement.
Police have also arrested and bailed a 16-year-old from London, a 15-year-old boy in County Antrim, Northern Ireland, and 20-year-old, from Staffordshire. They were also arrested on suspicion of committing offences under the Computer Misuse Act.
Talk Talk was hit by a "significant hacking attack" last week, prompting fears that millions of people may have had their bank details stolen.
The phone and broadband provider eventually confirmed that up to 1.2 million names, phone numbers and emails were accessed, "significantly less than originally suspected."
Details of 21,000 unique bank account numbers and sort codes were also accessed in the attack, fewer than the firm originally thought.
The telecoms giant said it would be writing to all affected people to let them know what information had been accessed.
However, they said that stolen credit or debit card details had been incomplete, meaning they could not be used for financial transactions.
Join our commenting forum
Join thought-provoking conversations, follow other Independent readers and see their replies