Girls suffer stark drop in mental wellbeing during teen years, study finds
'Young people are among the hardest hit by the pandemic, so it is more important than ever that they can access support with their mental health during this critical time in their lives,' says charity director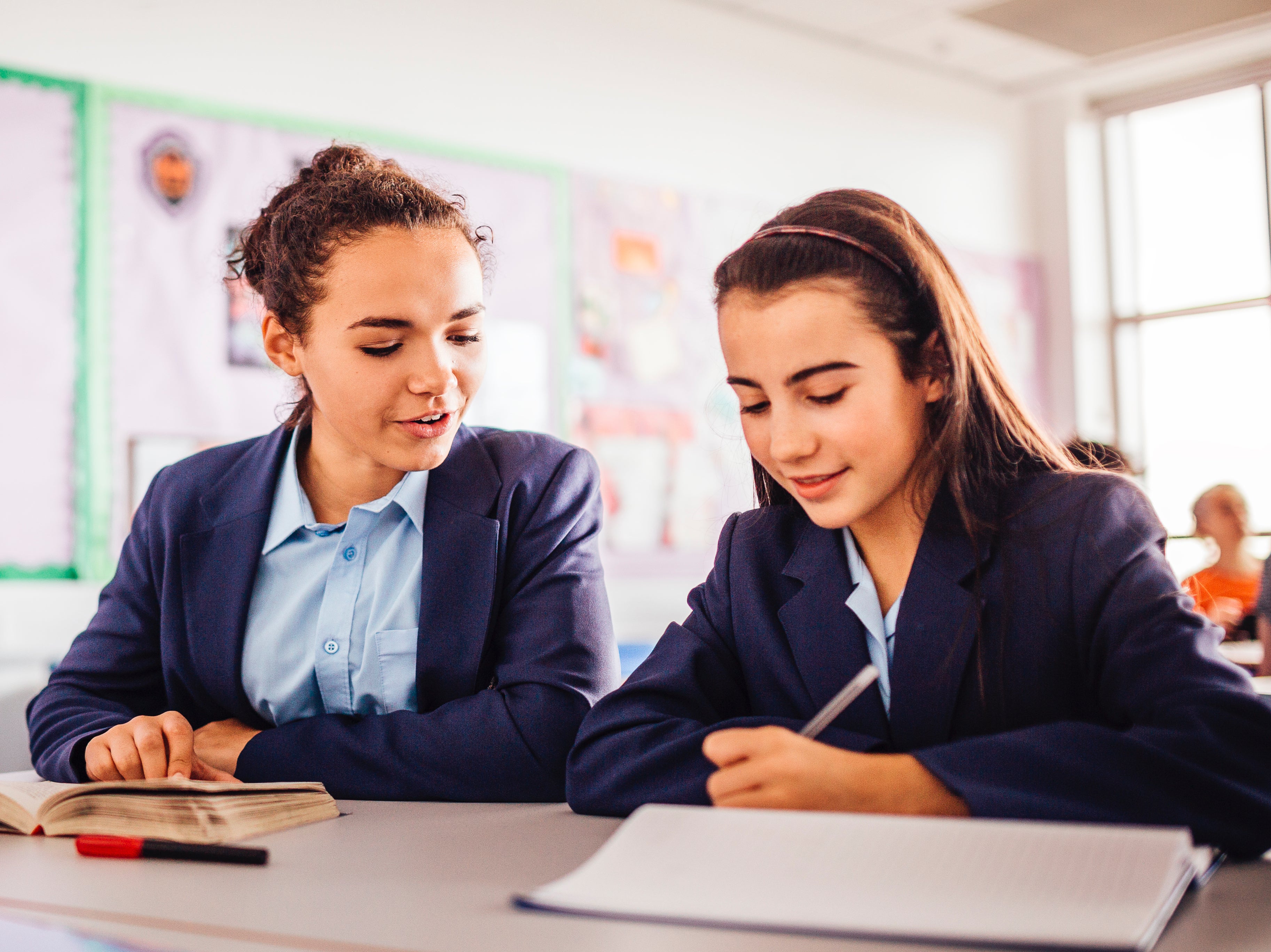 Girls' levels of self-esteem and wellbeing sharply drops in their early teens while boys remains steady, a new study has found.
The report, carried out by the Education Policy Institute and the Prince's Trust, discovered around one in seven girls report being unhappy with the way they look at the end of primary school, but this increases to almost one in three by the age of 14.
Researchers found wellbeing and confidence levels are similar in boys and girls at the end of primary school, whereas girls suffer a larger decrease by the time they reach 14. While girls' wellbeing plummets even more towards the end of their teenage years - with their depressive symptoms rising substantially.
The study into the mental health of Generation Z also discovered the Covid crisis has damaged young people's mental health. The proportion with a likely mental illness surged to one in six - a significant increase from one in nine before the pandemic hit.
Researchers analysed data from around 5,000 young people in the Millennium Cohort Study who were born in roughly 2000. The young people were probed about their mental health at the age of 11, 14 and 17.
The wellbeing and self-esteem of all young people was found to fall as they get to secondary school and continues to decrease as they get older, but girls see a far more substantial drop-off than boys. Young people from the lowest-income households were more likely to suffer poor wellbeing and mental health.
Whitney Crenna-Jennings, one of the report's authors, said: "Poverty, heavy use of social media and lack of physical exercise are just some of the factors that we find are directly linked to poor mental health outcomes.
"Young people already face significant challenges at this stage in their lives, but this generation have also had to deal with a pandemic that will have starved them of the vital relationships and experiences needed to support their journey through adolescence.
"The government has provided extra academic support for pupils but there is now a compelling case for it to consider emergency funding to support young people's mental health and wellbeing. If we fail to counter the ill-effects of this crisis on young people's health and development, there is a real risk that it inflicts irreversible damage on their later life chances."
Researchers found spending lots of time on social media has a detrimental impact on wellbeing and self-esteem in adolescence - irrespective of young people's existing mental health.
Jonathan Townsend, chief executive of The Prince's Trust, said: "The transition from childhood to adolescence can be turbulent, and the findings of this report underline why addressing and supporting young people's mental health will only become more crucial as the impact of the pandemic unfolds.
"Young people are among the hardest hit by the pandemic, so it is more important than ever that they can access support with their mental health during this critical time in their lives.
"In particular, the decline in young people's wellbeing and self-esteem as they go into their mid-late teens, shows the need for early intervention and ongoing support to prevent future harm and potential mental health crises."
He said the Prince's Trust witnesses the damage poor mental health can exert on a young person - effecting their education, employment and "overall life chances". 
The research comes after a UCL recent study found the number of teenagers exercising to lose weight is more than eight times higher than it was in 1986.
Join our commenting forum
Join thought-provoking conversations, follow other Independent readers and see their replies