Teenage pregnancy rates fall to their lowest level for 46 years
13 per cent drop in the estimated number of conceptions for women under the age of 18
Katie Grant
Wednesday 25 February 2015 01:12 Comments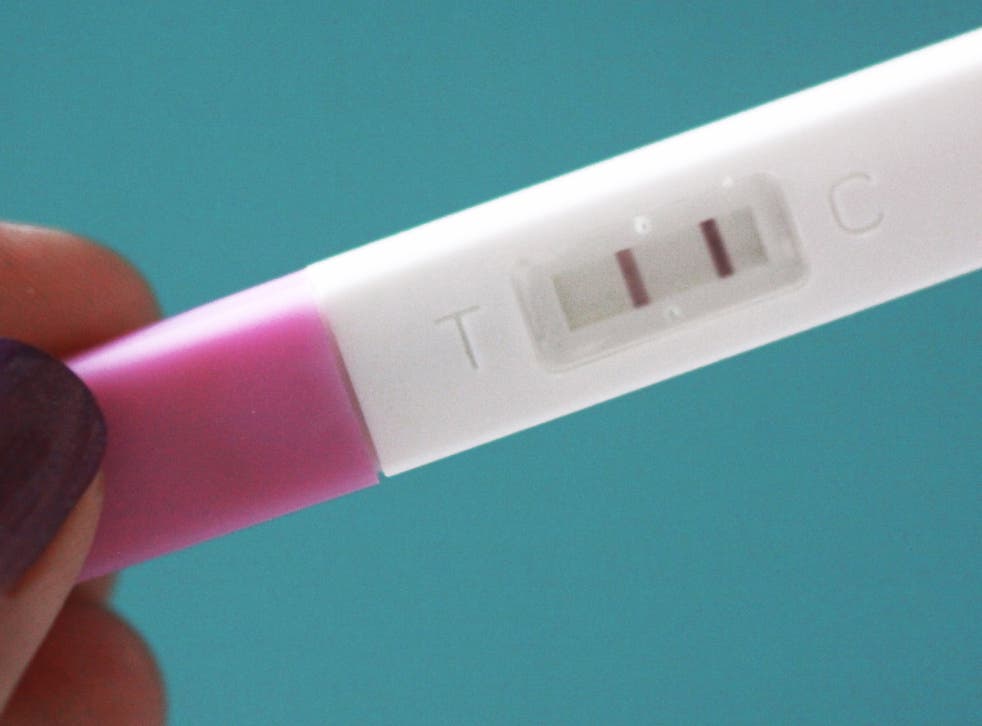 Rates of teenage pregnancy are now at their lowest since records began in 1969, new figures show.
Pregnancy rates for girls aged between 15 and 17 in England and Wales were 24.5 conceptions per 1,000 in 2013, according to a report from the Office for National Statistics (ONS).
The data shows a 13 per cent drop in the estimated number of conceptions for women under the age of 18, down to 24,306 compared with 27,834 in 2012, and a 14 per cent drop in the number of conceptions for girls under 16 – an estimated 4,648, compared with 5,432 in 2012. However, the figures reveal a rise in the rate of conceptions among women 35 and over.
The drop in teenage pregnancies could be attributed to improved sex and relationships education programmes introduced by successive governments, the report suggested.
It also suggested a "shift in aspirations of young women towards education" or the "perception of stigma associated with being a teenage mother" might also play a factor in the decrease.
The report, published yesterday, shows there were 1,151 conceptions for 14-year-olds and 227 for girls younger than 14 in 2013 – both slightly down on the previous year.
There was a drop of 11,000 in the overall number of pregnancies for all ages in England and Wales – down 1.3 per cent to 872,849.
The rates of conception among women aged 35 to 39 mushroomed from 33.6 per 1,000 in 1990 to 64.5 per 1,000 in 2013 – a 190 per cent increase. For women aged 40 and over, the rates of conception have more than doubled in that time from 6.6 per 1,000 to 14.2 per 1,000. The ONS ascribed the rise to women's increased participation in higher education, increased participation in the labour force and labour market uncertainty.
Some 57.2 per cent of pregnancies for all ages occurred outside of marriage in 2013, the same as the year before. In 2013, there were 499,478 such pregnancies, 31.2 per cent of which ended in abortion. Public Health England has welcomed the drop in teenage pregnancy rates, but said it was still important to tackle the underlying social issues.
"Young people who have the highest rate of unplanned pregnancy and teenage parenthood can be at risk of a range of poor outcomes, such as poor educational achievement, poor physical and mental health, social isolation and poverty, so it is vital this downward trend is continued," Kevin Fenton, the body's head of health and wellbeing, said.
The British Pregnancy Advisory Service has responded positively to news of the decline in teenage pregnancies as well as the increase in conceptions for the over-35s.
Its spokeswoman said: "Pregnancy and childbirth for older women can present particular challenges, but rather than pressuring women into having children earlier we need to ensure the maternity services are in place to deliver the care they need."
Register for free to continue reading
Registration is a free and easy way to support our truly independent journalism
By registering, you will also enjoy limited access to Premium articles, exclusive newsletters, commenting, and virtual events with our leading journalists
Already have an account? sign in
Join our new commenting forum
Join thought-provoking conversations, follow other Independent readers and see their replies