Teenager gets stuck in a drain while trying to retrieve her smartphone
16-year-old Ella Birchenough had to be rescued by firefighters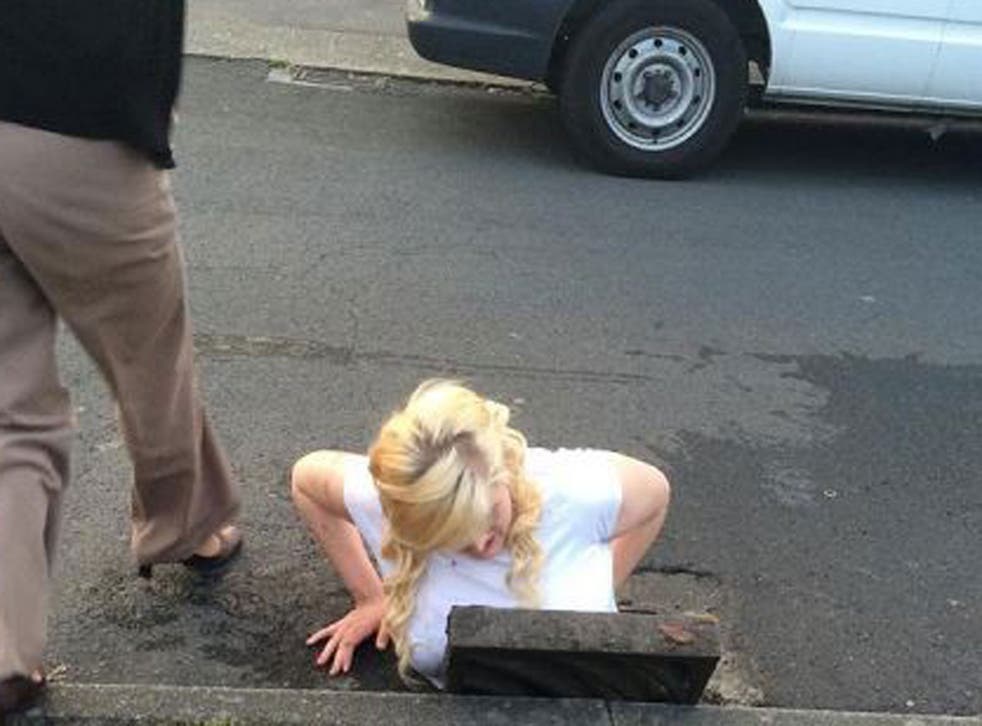 A teenager found herself in a rather tight spot when she attempted to retrieve her phone from a drain.
Ella Birchenough, 16, dropped her Blackberry into the storm drain on Eaves Road, Dover, Kent as she went to put it in her pocket while talking to a friend.
The schoolgirl lifted the cover off the drain and dropped in feet-first in an effort to recover the device at around 7pm on Wednesday.
But Ella soon found herself trapped, according to KentOnline.
Firefighters were called to the scene after the GCSE student called to a passer-by and asked them to alert her mother at their home nearby.
36-year-old Joanne rushed to the spot and dialled 999 and three firefighters came to Ella's rescue.
Ella told KentOnline: "I was talking to somebody and I went to put my phone in my pocket and it fell down the drain.
"I thought to myself 'I'm not leaving this' and I jumped down to get it.
"I wasn't really even stuck, I just need somebody to help lift me out but my mum got all panicky.
"When they pulled me out I ran straight home and jumped in the bath. I think it was just water but I wasn't taking any chances.
"I was just laughing the whole time. I have seen the funny side of it. You just have to laugh along with it.
"There have been a few nasty comments about me being fat which isn't nice but I'm trying not to take it to heart."
Joanne said: "I was really worried. My face went white and I was in a panic.
"'I ran out the house, turned the corner - but as soon as I saw her I burst out laughing.
"I thought 'we are never going to get her out of there' so I called the fire service who got there pretty quickly.
"She is never going to live this down now. We will be bringing it out at her 18th birthday and her wedding.
"But worse things can happen then getting stuck in a drain."
A Kent Fire and Rescue spokesman said: "A teenage girl was released by firefighters from a storm drain where she had become stuck.
"Crews then made the scene safe. The girl was uninjured."
But there was one casualty – the smartphone was salvaged but no longer works.
Register for free to continue reading
Registration is a free and easy way to support our truly independent journalism
By registering, you will also enjoy limited access to Premium articles, exclusive newsletters, commenting, and virtual events with our leading journalists
Already have an account? sign in
Register for free to continue reading
Registration is a free and easy way to support our truly independent journalism
By registering, you will also enjoy limited access to Premium articles, exclusive newsletters, commenting, and virtual events with our leading journalists
Already have an account? sign in
Join our new commenting forum
Join thought-provoking conversations, follow other Independent readers and see their replies