Teenager builds £50,000-a-year tuck shop empire from boys' toilets
Nathan John-Baptiste had 11 employees working across three schools before his operation was shut down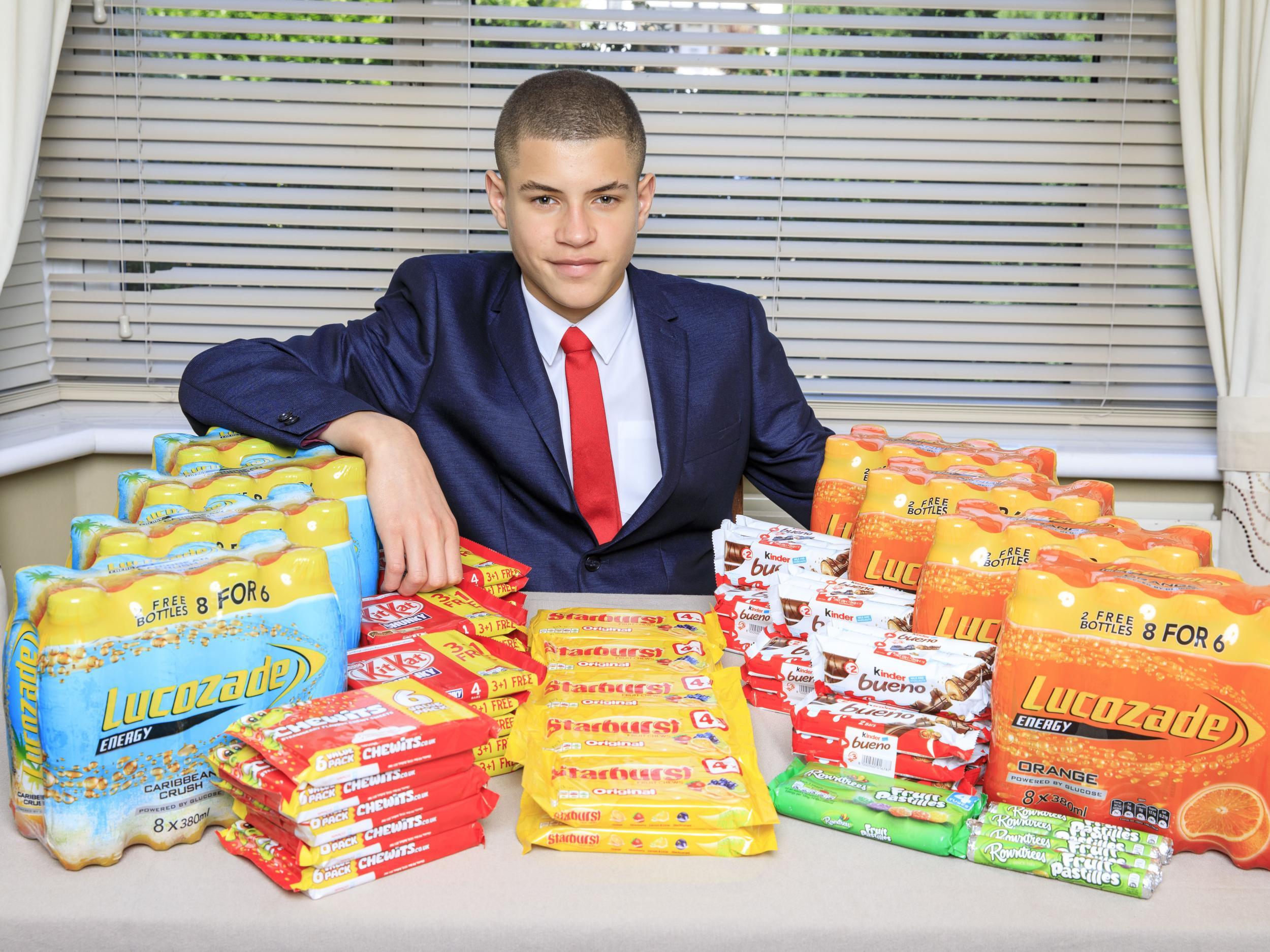 A entrepreneurial 15-year-old school boy has reportedly been making £230 a day through a tuck shop empire run out of his school in London.
Nathan John-Baptiste, dubbed the "Wolf of Walthamstow", started his business at the age of 12 in his lunch break at school, selling sweets and fizzy drinks to his classmates.
Starting with just £5 and running his shop out of the boys' toilets, his venture has since grown into a £230-a-day business with 11 employees working across three schools, The Sun reports, and a weekly turnover of £1,150.
"No one has done what I have. Others have sold sweets, I've created an empire," he told the newspaper.
Nathan said he was inspired to start his business at the age of 11 when a millionaire gave a talk at his school as part of an effort to prevent children from joining gangs.
The millionaire, named only as Carl, told Nathan and his fellow pupils they could be whatever they want, which he said resonated with him.
"From year seven I was going down the wrong path. But this guy called Carl came in. I thought, I want to be like him," he told the Daily Mail.
He used Snapchat to let customers know about the sweets and drinks he had for sale in his Walking Talking Shop, from fruit pastilles and KitKats to home-made cookies.
But his school discovered his business and has stopped him from selling his wares.
Nathan told the newspaper he remains undeterred and will start investing in different things.
"I can't sell sweets for the rest of my life", he said.
He has already saved around £5,000 from his shop and is thinking about the becoming a stock broker or investing in property in the future.
"The plan is to become a millionaire. It's just about the hard work," he told the Sun.
Join our commenting forum
Join thought-provoking conversations, follow other Independent readers and see their replies