Stop flushing terrapins down the toilet, pet owners warned
The reptiles can live for up to 50 years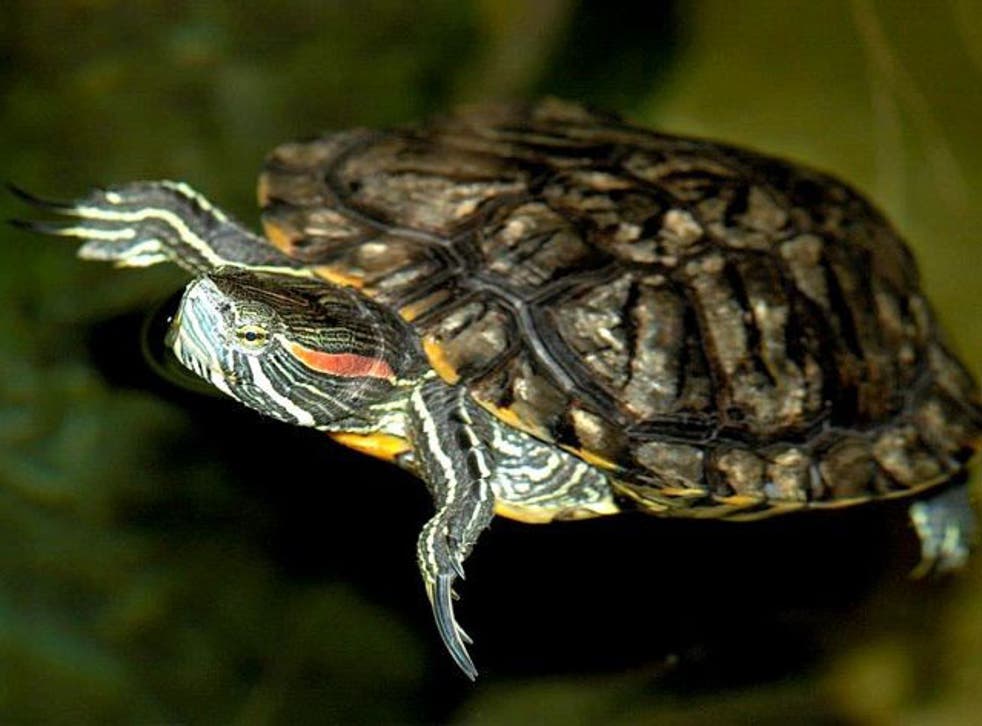 Pet terrapins that have been flushed away are damaging pond life and waterfowl, according to bosses at a sea life centre.
Sea Life Manchester said UK aquariums are at capacity and terrapin owners are putting the reptiles down the toilet to avoid being caught illegally releasing them into the wild.
The centre added that recent EU invasive alien species regulations now prohibit aquariums from taking in pet terrapins or moving terrapin stock to other aquariums.
As a result, it says, public ponds, canals and lakes are home to large numbers of the terrapins that have survived the journey through Britain's sewage plants.
The centre's lead curator, Alan Kwan, said: "People wrongly assume that terrapins are going to be easy to care for.
"What they don't realise is they grow from a hand-sized 3cm in length to 30cm, the size of a large dinner plate, and live between 30 and 50 years.
"Global warming and the resulting rise in temperatures across British waterways is leading to abandoned terrapins breeding and growing in population.
UK news in pictures

Show all 50
"Native to Florida, this alien predatory reptile is having a damaging effect on British pond life and waterfowl with fish, frog, frogspawn and ducklings falling prey."
Sea Life Manchester, based at the Trafford Centre, want people to think twice before buying a terrapin as a family pet.
The centre has named one of its 18 rehomed unwanted pet terrapins Loo to highlight the problem.
PA
Register for free to continue reading
Registration is a free and easy way to support our truly independent journalism
By registering, you will also enjoy limited access to Premium articles, exclusive newsletters, commenting, and virtual events with our leading journalists
Already have an account? sign in
Register for free to continue reading
Registration is a free and easy way to support our truly independent journalism
By registering, you will also enjoy limited access to Premium articles, exclusive newsletters, commenting, and virtual events with our leading journalists
Already have an account? sign in
Join our new commenting forum
Join thought-provoking conversations, follow other Independent readers and see their replies