UK 'a breeding ground' for jihadist terrorists, warns Met Police chief
Isolated communities, segregation and unregulated schooling create ideal conditions for fostering extremism, says Deputy Assistant Commissioner Neil Basu
Ryan Wilkinson
Tuesday 05 September 2017 07:36 Comments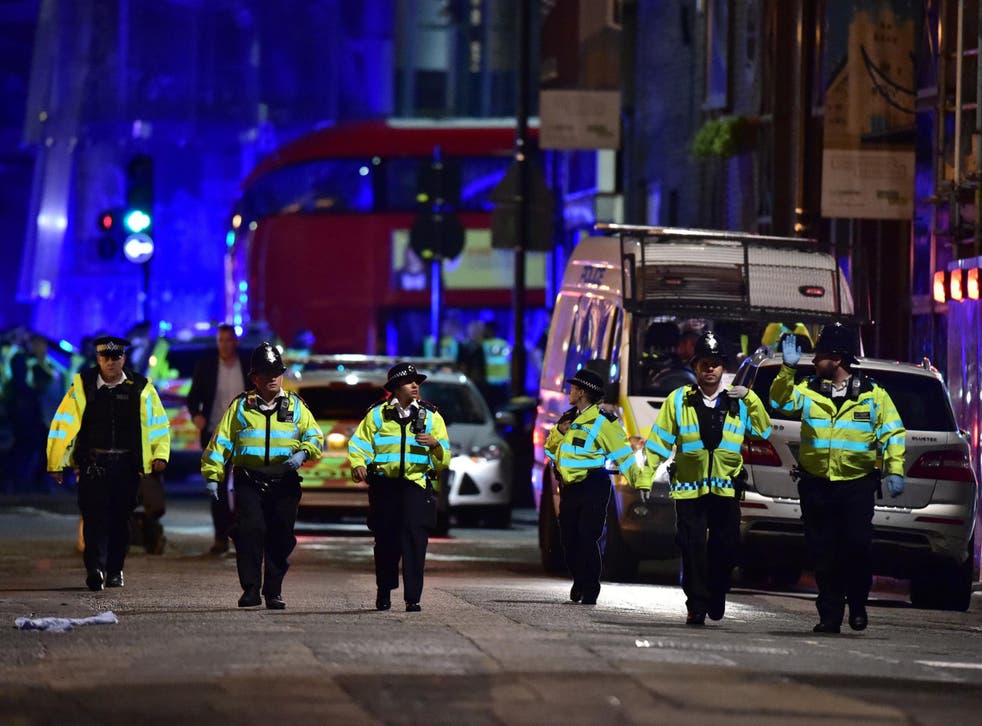 Isolated communities, segregation and unregulated schooling in the UK are a "breeding ground" for extremism and future jihadists, a counter-terrorism police chief has warned.
Metropolitan Police Deputy Assistant Commissioner Neil Basu said there was a "definite problem" of second-generation Britons who became radicalised through the "very toxic combination" of isolation and extremist online content.
Police are dealing with nearly 600 active investigations after a "summer like no other" that saw major attacks in Manchester and London that left dozens of people dead and more than 200 injured, he said.
The attacks led to a "massive spike" in the number of calls to the national terrorism hotline, trebling the number of leads.
Meanwhile the number of new investigations launched since March has surged by 75% to 65, while police have foiled five attacks.
Security services currently have 3,000 open "subjects of interest", while there are 20,000 previous subjects of interest, Mr Basu said, warning: "Those numbers are just going to keep increasing."
Addressing the Police Superintendents' Association conference, he said fears that the fall of Isis in the Middle East would lead to a rise in attacks from overseas had been replaced by the danger posed by home-grown jihadists.
"The threat was the traveller or the returning fighter, who was battle-hardened and even angrier, but now it's the threat in our midst," he said.
"We stopped a lot of those would-be jihadists travelling too and some of those remain committed to their cause. If they can't travel, then why not attack us here.
"There is also a definite problem in segregated and isolated communities and with what I think is an even more extreme second generation."
Mr Basu said disenfranchised groups were being radicalised by propaganda delivered in "six-second soundbites through their handheld devices 24/7".
"Segregated and isolated communities, unregulated and home schooling are a breeding ground for extremism and future terrorism," the officer said.
London Bridge Terror Attack

Show all 16
As a result police find it very difficult to profile and identify any would-be attackers, as they come from a variety of backgrounds and are of all ages and genders.
"They have been the educated, they have been the illiterate and they have been the completely unknown," Mr Basu said.
PA
Register for free to continue reading
Registration is a free and easy way to support our truly independent journalism
By registering, you will also enjoy limited access to Premium articles, exclusive newsletters, commenting, and virtual events with our leading journalists
Already have an account? sign in
Join our new commenting forum
Join thought-provoking conversations, follow other Independent readers and see their replies