Tesco rations 'essential products' and tells customers: 'Please shop normally'
'As we have good stock levels, please shop as you normally would so that everyone is able to get what they need' firm's CEO says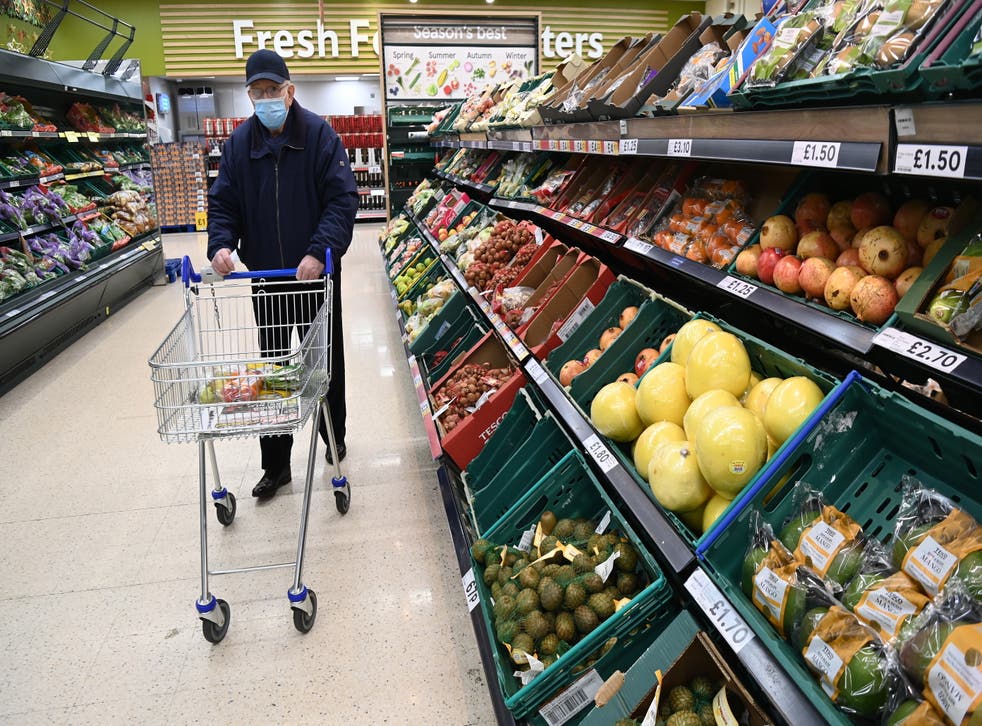 Tesco will ration certain household staples in the run up to Christmas following concerns panic buying may leave supermarket shelves emptied yet again.
In an update to shoppers, the firm's CEO Jason Tarry confirmed some "temporary purchasing limits" would be placed on essentials " to help all customers have access to these products".
The supermarket has intermittently placed one-per-person limits on the amount of toilet roll customers can buy throughout the pandemic following widespread shortages in the Spring triggered by the looming prospect of the nation's first lockdown.
Now eggs, rice, soap and handwash will join established limits on flour, dried pasta, baby wipes and anti-bacterial wipes - with only three of each item allowed per person.
It comes after a new strain of the coronavirus prompted national governments to ban travellers departing from the UK - with limitations on goods entering France leaving miles-long queues of hauliers left stuck on motorways and parking lots as they wait to travel into the continent.
UK news in pictures

Show all 50
Industry leaders have told MPs more than 4,000 food and drink lorries are being held up by the French travel ban - and that trucks will need to begin to move in the next 24 hours if supermarket shelves are to remain stocked.
However despite the disruption, Mr Tarry told shoppers to continue to shop normally.
"As we have good stock levels, please shop as you normally would so that everyone is able to get what they need" he wrote, adding "We continue to have good availability on the small number of fresh products, such as lettuce, cauliflower and citrus fruit, that we import from France at this time of year."
Panic buying has caused disruption throughout the pandemic, with some forced to turn to foodbank in March when a rush on shops left them unable to get the essentials they needed.
And speaking from Downing Street on Monday, Boris Johnson attempted to reassure the public that blockages at the border would not effect supermarket supply chains.
"It is vital first to stress that these delays - which are only occurring at Dover - only affect human-handled freight, and that is only 20% of the total arriving from or departing to the European continent", he said.
"These delays only apply to a very small percentage of food entering the UK, and as British supermarkets have said, their supply chains are strong and robust, so everyone can continue to shop normally."
However, Andrew Opie, director of food and sustainability at the British Retail Consortium (BRC), told parliament's Business, Energy, and Industrial Strategy Select Committee that the situation would have to be resolved quickly to keep supplies up.
"The real issue we face is what happens in the next day or so", he said. "If we do not see the empty trucks, which have already delivered to warehouses and stores, getting back over the channel, they will not be able to pick up the next consignment of fresh fruit, vegetables, salad vegetables.
"What we've been told by members is that unless those trucks can start travelling again and go back to Spain and Portugal and other parts of Europe, we will problems with fresh produce from December 27.
"What we need is for those trucks to move in the next 24 hours if we are to avoid seeing problems on our shelves."
Join our new commenting forum
Join thought-provoking conversations, follow other Independent readers and see their replies