Tesco strikes 'modesty' deal with lads' mags Zoo, Nuts and Front over front covers
Zoo, Nuts and Front will only be sold to over 18s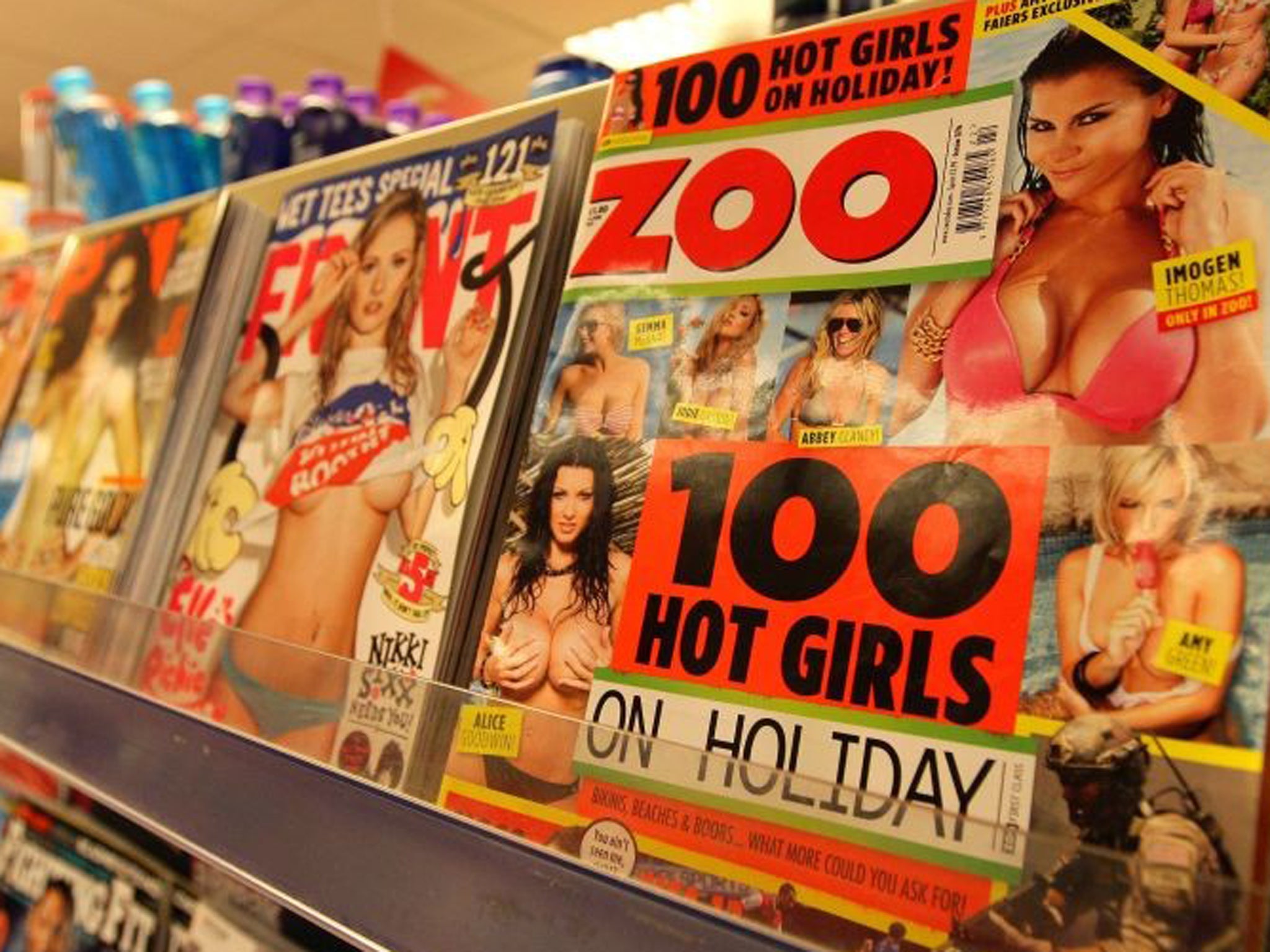 Tesco will only sell lads' mags only to over 18s, and has struck a "modesty deal" regarding the front covers of magazines such as Zoo, Nuts and Front.
The chain added that Bizarre magazine will be sold in a bag.
The move comes amid a wide debate about the place for sexualised images of women in society, from online porn to tabloids' page three. Tesco acknowledged that campaigns such as Lose the Lads' Mags had an effect on the decision, but stressed they were most concerned by what customers thought.
A Tesco spokesman said: "We have had in depth conversations with our customers about this issue and we're putting new measures in place based on what they have told us they want.
"We've listened carefully to the concerns raised by the campaign groups but our priority is to make sure we meet our customers' needs and expectations.
"To do that we have secured agreement from the publishers of Zoo, Nuts and Front that their magazine covers will be more modest from now on and the publishers of Bizarre will now supply the magazine in a bag."
Feminist campaign group Lose the Lads' Mags has been part of a driving force in a campaign maintaining it is unacceptable to treat women like sex objects.
It has targeted high street supermarkets and newsagents which stock the magazines, declaring that it is "a national scandal" they are selling them.
The group states: "Lads mags aren't just a bit of harmless fun. By portraying women as dehumanised sex objects they fuel attitudes that underpin discrimination and violence against women.
"Displaying lads' mags in everyday spaces like supermarkets sends the deeply harmful message that treating women like sex objects is normal and acceptable."
Join our commenting forum
Join thought-provoking conversations, follow other Independent readers and see their replies