Man dies trying to rescue woman who fell into Thames from London Bridge
Body believed to be of missing person was found this morning, police say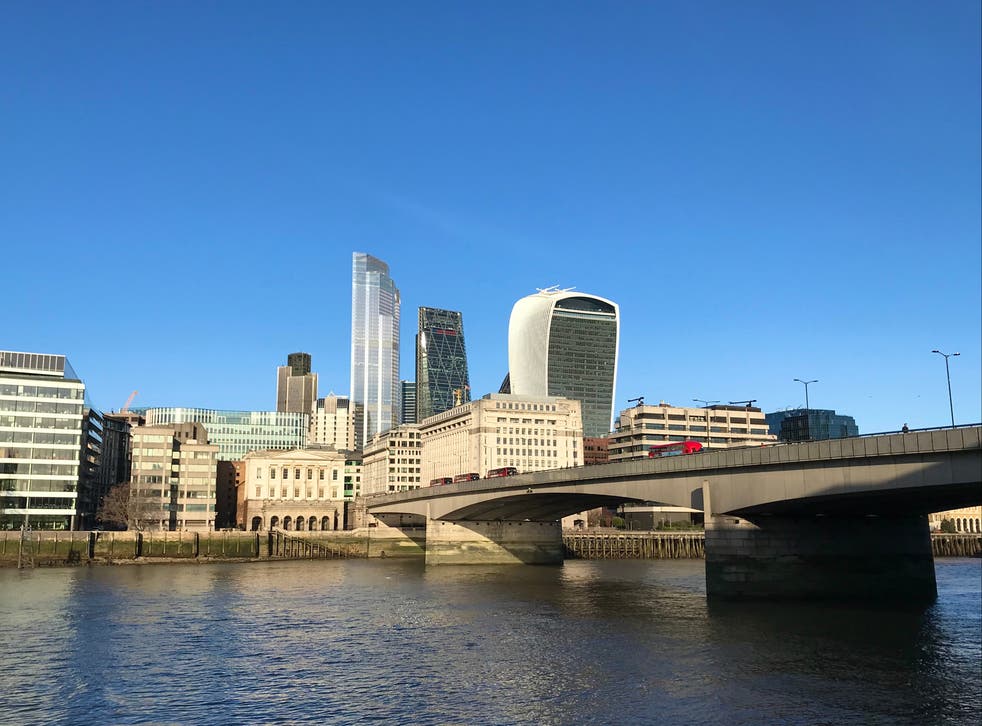 A man has died after jumping into the River Thames after seeing a woman fall from London Bridge.
He dived into the river with another man around midnight in an attempt to save her.
They entered the water after seeing the woman - who has survived - fall from London Bridge in the early hours of Saturday.
One man and the woman were rescued by the coastguard and the Metropolitan Police's marine unit, but rescuers were not able to locate the other man.
Police said a body, believed to be that of the missing man, was found at 6am.
A spokesperson for City of London Police said the force was called just before 12.15am on Saturday to reports of a woman in the River Thames near London Bridge.
"Two men, who had witnessed the woman fall from the bridge, entered the river to try and save her," they said.
"The Coastguard and Metropolitan Police Marine Units were able to rescue the woman and one of the men."
The force said the man's next of kin had been made aware.
Earlier this week, a schoolboy disappeared after falling off Tower Bridge into the River Thames.
The child - believed to be around 12 or 13 - was travelling by bus with a friend on Tuesday morning before getting off before his usual stop near the bridge.
Additional reporting by Press Association
Register for free to continue reading
Registration is a free and easy way to support our truly independent journalism
By registering, you will also enjoy limited access to Premium articles, exclusive newsletters, commenting, and virtual events with our leading journalists
Already have an account? sign in
Register for free to continue reading
Registration is a free and easy way to support our truly independent journalism
By registering, you will also enjoy limited access to Premium articles, exclusive newsletters, commenting, and virtual events with our leading journalists
Already have an account? sign in
Join our new commenting forum
Join thought-provoking conversations, follow other Independent readers and see their replies