Thatcher stopped officials publicly naming Sir Peter Hayman as suspected paedophile
MP Geoffrey Dickens accused Sir Peter of being a paedophile in Parliament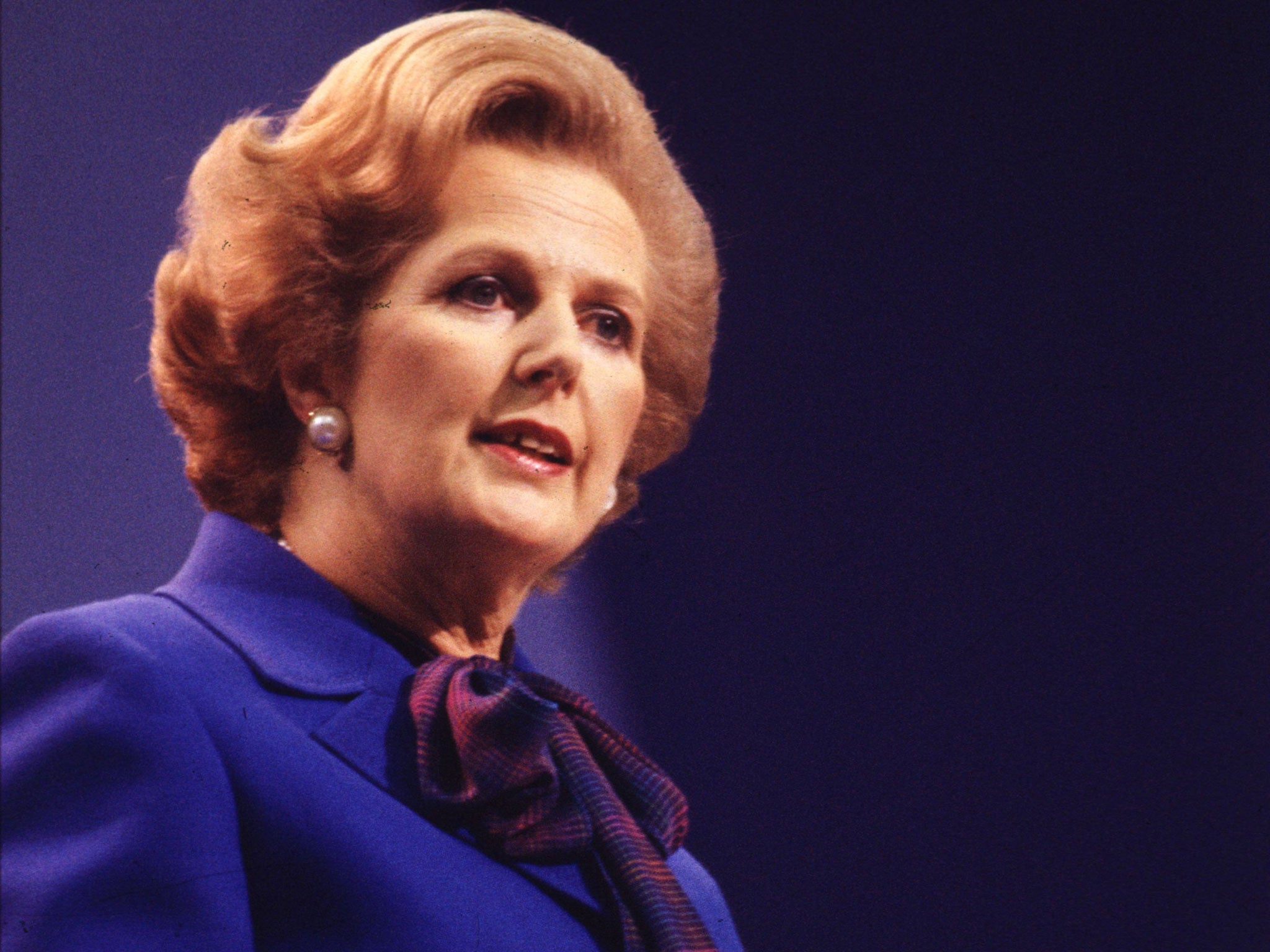 Margaret Thatcher told officials not to publicly name a senior diplomat connected to a paedophile scandal despite being fully briefed on allegations made against him, a newly revealed secret file has shown.
The file was prepared for the late Conservative Prime Minister in the early Eighties, and details allegations of "unnatural" sexual activity by Sir Peter Hayman in 1966, when he returned from the-West Berlin to the Foreign Office. It also notified Mrs Thatcher that the senior diplomat had been subject to a police investigation, after a parcel containing "obscene materials" was found on a London bus in 1978.
Pornographic materials and personal diaries were also found at his London flat, but Sir Peter was not prosecuted following an investigation into his activities.
The diplomat, who died in 1992, was accused of being a paedophile by MP Geoffrey Dickens under the cloak of parliamentary privilege in 1983, before the file was prepared for the then Prime Minister.
Compiled between October 1980 and March 1981, the 37-page file is now available for public view, and features Mrs Thatcher's handwritten annotations and notes.
It confirms that Sir Peter was a member of the Paedophile Information Exchange (PIE) group, and claims he intended to make "contact with adults with whom he could exchange obscene material."
Documents went on to claim that there was "no evidence" Sir Peter had engaged in sexual activity with children, or incited others to do so.
The papers reveal that security services were not told about his activities, because a secretary forgot to pass on a message to an official, and police did not chase up the claims.
The newly revealed documents show that Mrs Thatcher crossed out a line in a paragraph which said Sir Peter should not be named "in the House", indicating that she though Sir Peter should not be named publicly at all, the Guardian reported.

Sky News reported that the filed existed last month, prompting the Cabinet Office to announce on Friday it would be released to the National Archives.
The revelations come as Home Secretary Theresa May announced she would be launching an inquiry into historical child abuse, during which Sir Peter's activities will be investigated.
Confirming the decision to release it, a Cabinet Office spokesman said last week: "This file was originally kept closed as it contained information from the security services and advice from the law officers. We have reviewed that decision and have now released the file into the National Archives."
Additional reporting by PA
Join our commenting forum
Join thought-provoking conversations, follow other Independent readers and see their replies