The 17 most popular destinations for British expats
The bulk of the five million Britons currently living overseas have fled the UK in search of sunnier climates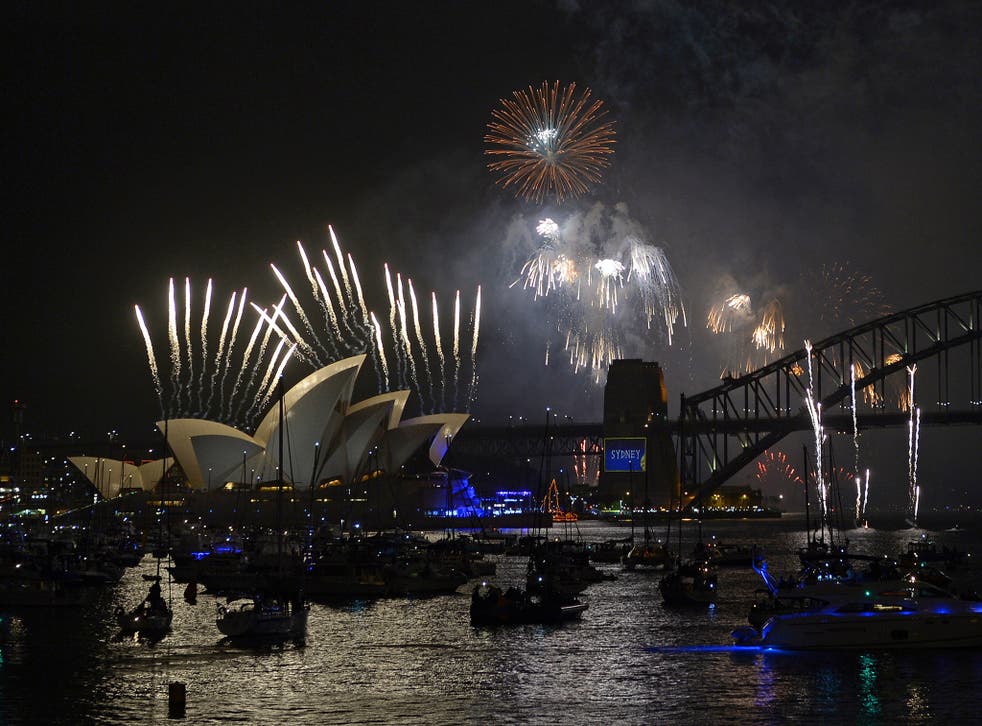 There are 5 million British people currently living overseas, and the bulk of them are in sunnier climates.
While Spain is considered one of the most popular destinations for British holiday makers and expats, new data from international shipping companyPack Send reveals that some of the top destinations are surprising.
But it's not just about job prospects and better weather.
The Pack Send data shows that a bulk of expats are moving to countries like Italy for retiring due to the pace of life and relatively low costs to live out your days in scenic splendour.
The 10 countries that drink the most alcohol

Show all 10
Check out all the other places Brits are moving to.
17. Portugal — 18,989 expats. Being only a two-hour flight away from the UK, and with better weather, it's a no-brainer why thousands of Brits would go to Portugal.
16. Japan — 20,812 expats. Japan may have some of the most expensive cities to live in in the world, such as Tokyo and Osaka, but the boom and bust of various corporate industries has been a prime draw for expats over the years. But according to the travel blog Expat Info Desk, Brits only account for a small slice of the 2 million expats in Japan due to the culture shock.
15. United Arab Emirates — 33,865 expats. Earning a usually high and tax-free salary, living in opulent surroundings and in the sun is a massive draw for heat-starved Brits. Jobs are usually aplenty, especially in finance and property in hubs such as Dubai and Abu Dhabi.
14. Singapore — 45,000 expats. The island nation is a hub for expats around the world thanks to its high and safe standard of living, high job security, and status as a gateway to other Asian countries.
13. Switzerland — 47,327 expats. The Alpine country may not have the draw of the weather on its side, but it houses some of the richest people in the world, is one of the safest places to live, and boasts a high employment rate. Skiing is optional.
12. Netherlands — 48,977 expats. As the sixth-largest economy in the Eurozone, it is also one of the best places to do business in the world — 11th, in fact, according to Forbes. The Dutch lifestyle is also more relaxed and even came out as the healthiest country in the world to eat, according to Oxfam.
11. Italy — 72,234 expats. Italy is a favourite amongst the old generation because you can retire on little money. Plus, it has beautiful scenery, a more relaxed pace of life, and some of the best food in the world.
10. Channel Islands — 73,030 expats. Jersey and Guernsey are hubs for financial professionals due to its tax-haven status. It's also close to the UK and has stunning surroundings.
9. Germany — 96,938 expats. With cheap property, low taxes, and high employment rates, Brits have started to look towards Germany for a new home.
8. France — 172,806 expats. Easy access to and from the UK thanks to the Channel Tunnel has opened the gateway for Brits wanting to live here.
7. Ireland — 253,605 expats. The country is easy to travel to and from in the UK and holds some of the most breathtaking views, which were featured in the "Game of Thrones" TV series.
6. South Africa — 305,660 expats. South Africa is a land of diverse culture, animals, and adventure. It's also got incredible weather.
5. New Zealand — 313,850 expats. The country has a more relaxing way of life and is rich with mountains, lakes and places for excursions and sports.
4. Spain — 381,025 expats. Spain is still high on the list where Brits go for the cheap booze, sunny weather, and relatively easy integration into the culture.
3. Canada — 674,371 expats. Brits head to the world's second-largest country for the great mix of snow and sun. It's immigration-friendly and boasts some of the best healthcare in the world.
2. US — 758,919 expats. The US, due to its size, has a near-endless variety of lifestyle and job options across all states. But many Brits end up moving back to Britain before they retire due to the expensive healthcare system and tax structures.
1. Australia — 1,277,474 expats. With 21,000 miles worth of coastline, Australia is the No. 1 choice for those who want to live near the beach. The country has only a population of 22 million and boasts plenty of space for a high standard of living and outdoor activities.
Read more:
• Chart shows how London house prices have soared
• Only the rich can afford to buy a house in Britain​
• Corbyn's position on terror opens split in Labour party
Read the original article on Business Insider UK. © 2015. Follow Business Insider UK on Twitter.
Register for free to continue reading
Registration is a free and easy way to support our truly independent journalism
By registering, you will also enjoy limited access to Premium articles, exclusive newsletters, commenting, and virtual events with our leading journalists
Already have an account? sign in
Register for free to continue reading
Registration is a free and easy way to support our truly independent journalism
By registering, you will also enjoy limited access to Premium articles, exclusive newsletters, commenting, and virtual events with our leading journalists
Already have an account? sign in
Join our new commenting forum
Join thought-provoking conversations, follow other Independent readers and see their replies