The 97th Hillsborough victim: Fan sold ticket to friend who died in disaster
Guilt-ridden Stephen Whittle killed himself 22 years later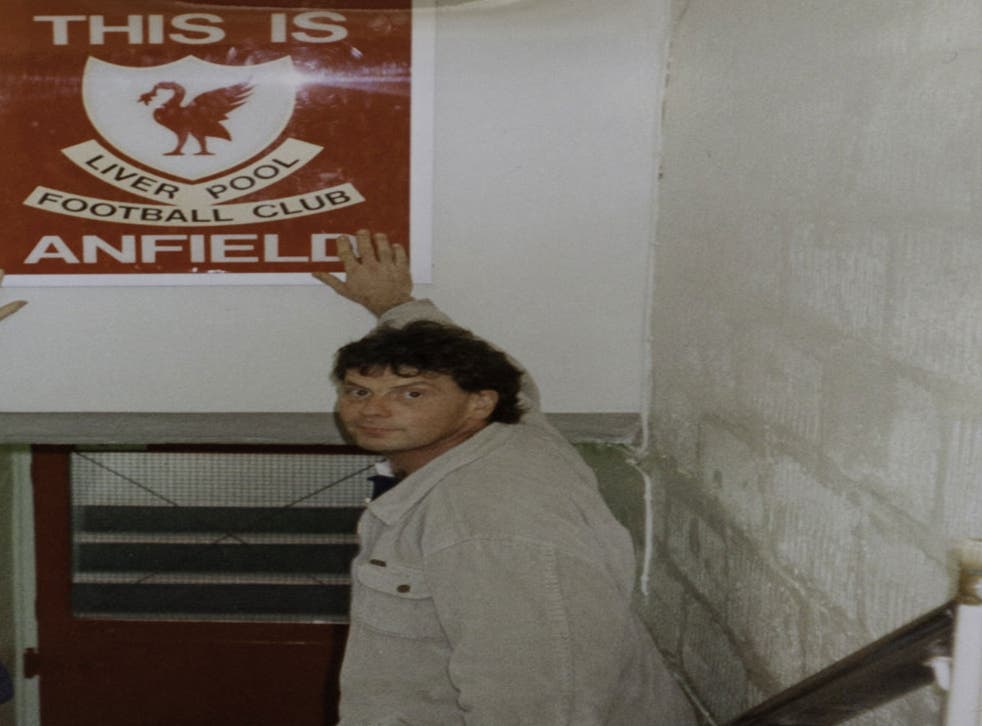 Stephen Whittle worked for 20 years at PPG Industries, a fibreglass firm in Hindley Green, just a few miles from his parents' home in Greater Manchester. He lived quietly, saved regularly. He liked music and was crazy about football, particularly his beloved Liverpool. He laughed easily and got on well with his parents. Then, on 26 February last year, he went to a nearby railway line and leapt in front of an oncoming train.
A work commitment on 15 April 1989 meant Stephen was forced to sell to his friend a ticket to watch Liverpool play Nottingham Forest in the semi-final of the FA Cup. His pal died that day, one of the 96 who perished in the tragedy. Survivor's guilt haunted Stephen, fermenting for more than two decades until, 18 months ago, he found desperate release, becoming the 97th victim of Hillsborough. He left £61,000 to the Hillsborough families in his will.
As bitter truths about Hillsborough emerged last week, ending 23 years of torment, cover-ups and lies for the families of the victims, Stephen's family was left asking: would he have overcome his demons if the truth had come out sooner? Why was he never given a chance for closure?
Speaking to The Independent on Sunday yesterday in their first interview with a national newspaper, his parents, Frank and Hilda, were still racked by grief and shock. "It was a surprise," his mother said. "We didn't know a thing about it."
Stephen's inquest was told by his doctor, Ashok Atrey: "He sold a ticket to a friend of his who went to Hillsborough to watch the Liverpool match and unfortunately he died. He was offered counselling but he wasn't keen on it. He said he had support and he didn't need it. He was asked about suicidal thoughts and he didn't have any."
At their modest home in Atherton, Greater Manchester, the couple, married for 52 years, still have the raw look of the recently bereaved. "He had headaches but he never showed it, not one bit," Stephen's mother said. "We never knew a thing." Her husband, 74, added: "It was at the inquest. We would not have known it if the doctor hadn't gone. He had never been suicidal. He had just brought a new TV and DVD. We couldn't believe it: it was a horrible experience.
Mrs Whittle recalled a happy son: "He was such a joyful, funny person: always a pleasure to be with. He was football mad and loved music: we used to listen to Paul Weller and he loved A-ha."
Revelations about tampering with police statements and attempts to shift the blame for the disaster reopened raw wounds. "It brings things back. Those people who supported Liverpool and their families were affected," said Mr Whittle. "Their sons and daughters could be affected with it. Those who were involved at Hillsborough, who feel like my Stephen did. Sometimes you walk down the street and you think he is at the side of you. Not all the time but it affects me like that ....You can be normal one or two minutes and the opposite way the next in a moment. Things happen like that."
Mrs Whittle said: "When you had three sons, then you have two, it is hard. When he was on night shift he would come around after dinner. We used to listen to music.
"We loved him more than everything. We nearly lost him at three months with pneumonia and bronchitis. He was one of these that, over the years, his nerves started to play up. He was a good hardworking lad and at his funeral more than 300 people came. I still find it so hard."
The Whittles are left clinging to the hope that the aftermath of the tragedy will not claim anyone else. They have never revealed the name of the "lad" who took Stephen's ticket – and never will, knowing that the knowledge that their son would not have died but for a twist of fate would be shattering to the friend's parents.
Mrs Whittle said yesterday that it was the one good thing they could salvage from an awful series of events. "His parents are still alive and we don't want them to go through any more grief."
Register for free to continue reading
Registration is a free and easy way to support our truly independent journalism
By registering, you will also enjoy limited access to Premium articles, exclusive newsletters, commenting, and virtual events with our leading journalists
Already have an account? sign in
Register for free to continue reading
Registration is a free and easy way to support our truly independent journalism
By registering, you will also enjoy limited access to Premium articles, exclusive newsletters, commenting, and virtual events with our leading journalists
Already have an account? sign in
Join our new commenting forum
Join thought-provoking conversations, follow other Independent readers and see their replies