The UK airports where you are most likely to be delayed
Gatwick came out on top with an average delay of 18 minutes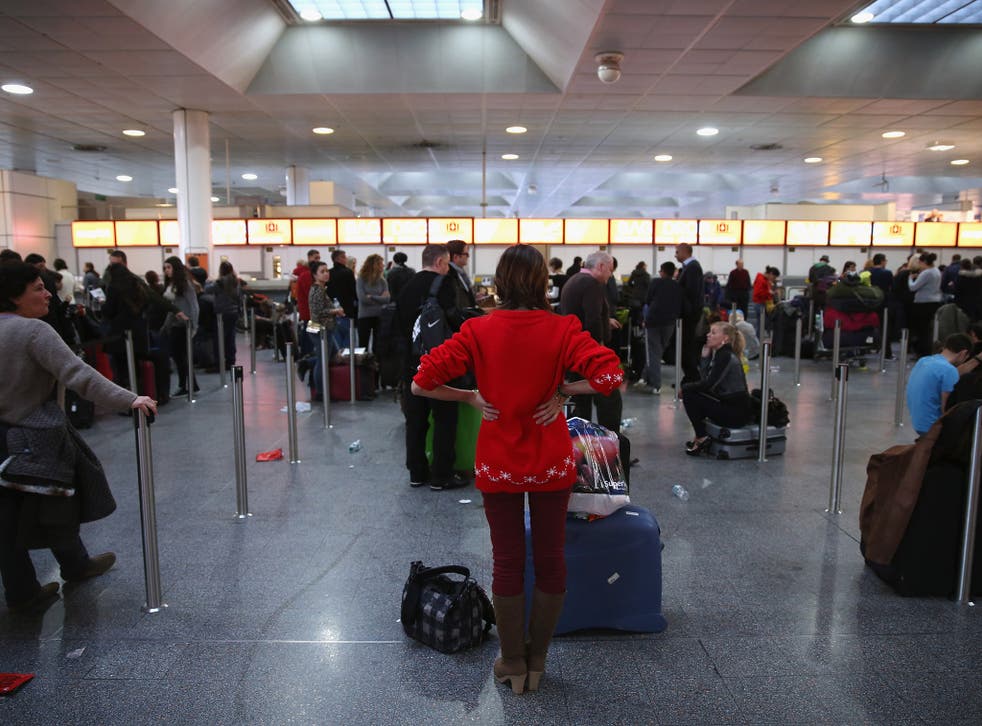 London Gatwick is the UK airport where passengers most frequently encounter delays, according to new data.
The average delay per flight was higher at the airport, which is 28 miles south of London in West Sussex, than any other in the UK.
Information from the Civil Aviation Authority analysed by the BBC showed that from January 2015 to March 2016, passengers were delayed by an average of 18 minutes at Gatwick.
At London Heathrow, the average delay was 13 minutes.
The flight in the UK most troubled by delays was a Pakistan International Airlines flight from Manchester to New York's John F Kennedy Airport, which was late on eight out of 10 recorded flights in 2015 and delayed by an average of 88 minutes.
A spokeswoman for Gatwick Airport told the BBC: "We regret any delays our passengers experience. However, several incidents beyond Gatwick's control influenced the airport's performance during this period, including numerous air traffic control strikes across European airspace, impacting the airport's whole flight schedule including our long haul routes.
"Gatwick has more flights to Europe than any UK airport and can therefore be impacted disproportionately by events on the continent."
The most delayed UK airports in pictures

Show all 10
It comes as Gatwick saw the busiest single month in its 80-year history in July with 4.6m passengers.
This is a 6.9 per cent increase on the number of passengers at the same time last year.
The increase is seen particularly in the growth of its long-haul flights, with a 23 per cent increase collectively compared with last July.
The North Atlantic routes have grown by 49.9 per cent alone, the London Evening Standard reported.
PA
Register for free to continue reading
Registration is a free and easy way to support our truly independent journalism
By registering, you will also enjoy limited access to Premium articles, exclusive newsletters, commenting, and virtual events with our leading journalists
Already have an account? sign in
Register for free to continue reading
Registration is a free and easy way to support our truly independent journalism
By registering, you will also enjoy limited access to Premium articles, exclusive newsletters, commenting, and virtual events with our leading journalists
Already have an account? sign in
Join our new commenting forum
Join thought-provoking conversations, follow other Independent readers and see their replies