The banker who felt he could not go on
Huibert Boumeester seemed to have it all. But the loss of his high-powered job was a devastating blow to his pride – and drove him to suicide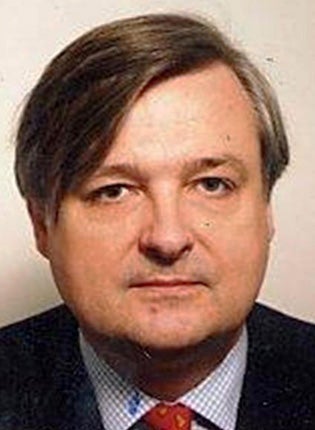 When Huibert Boumeester left his home in Belgravia last Monday morning, it was supposed to have been to attend an appointment to start rebuilding a once-glittering banking career. After three months out of work while battling depression, he was due to discuss his options with a City headhunting agency.
But rather than head to the Square Mile, the multimillionaire former chief financial officer of Dutch bank ABN Amro, philanthropist and country sports enthusiast climbed into his dark blue Range Rover together with two of the six shotguns he kept at his houses in Scotland and London.
Boumeester headed out of the capital towards the woodlands around Windsor Great Park, a spot he had come to know when seeking sanctuary from the pressures exerted on him last year. The stresses of work had escalated when his employer of 21 years became the subject of a disastrous £50bn takeover by the Royal Bank of Scotland – and an emblem of the hubris that led to the credit crunch.
After a week of frantic worry in which his wife had made a public appeal for him to get in touch, the grim purpose of Boumeester's visit to a wood at Winkfield became clear when a body was discovered on Sunday morning. Thames Valley Police said the man, who has not been formally identified but is believed to be Boumeester, died from gunshot wounds to the head. His £75,000 car was found nearby.
Sources said there did not appear to be any suspicious circumstances surrounding the death of the 49-year-old father of three, suggesting that he has joined a growing list of senior financiers for whom substantial wealth offered little protection from the emotional traumas of joblessness and diminishing status in a recession blamed squarely on their profession.
A friend of Boumeester said yesterday: "Huibert was a big character. He was a deal-maker like almost no-one else I've met. Through sheer force of personality he made his deals happen, without being the textbook ruthless banker. He was hurt by the ABN takeover. He backed the losing bidder and he had to go. After that he struggled personally. What has happened is incredibly sad. He clearly felt he couldn't go on in the current climate."
Researchers at Edinburgh University predicted earlier this year that the rapid onset and depth of the current recession would lead to an increase in mental illness and spark a rise in suicide rates similar to those seen during the downturns of the early 1980s and between 1991 and 1992.
The Samaritans also warned that unemployed people were two to three times more likely to take their own lives than those in employment. A spokesman said: "If you lose your job, it can cause a loss of status and feelings of guilt. Even if you are employed, the concern of keeping your job and being a breadwinner can work its way into mental illness."
The scion of one of Holland's most influential industrialist families, Huibert Boumeester – described as "ebullient, respected and driven"– had dedicated his entire career to ABN Amro. He joined the Dutch bank as a law graduate in 1987, initially working behind the counter at a branch in Utrecht before rapidly ascending in the company's investment banking division.
He held a series of positions in Europe, Malaysia, Singapore and Hong Kong, supervising investments worth €166bn (£141bn) before becoming the bank's chief financial officer in 2007. His appointment coincided with the height of the battle for ABN between a consortium led by RBS and Barclays, which had intended a merger with the Dutch bank.
Boumeester, who was predicted to receive a 35 per cent pay rise and a bonus of €2.3m if the Barclays bid had won, was also expected to become the sole senior ABN manager who would become an executive director in the combined banking group.
A City source said: "It was well known that most of the senior ABN guys wanted the Barclays deal, including Huibert Boumeester. They could see that if RBS won, their positions would be pretty much untenable because they were in overlapping jobs. Huibert Boumeester was in exactly that position. After seeing out contractual obligations he would have gone."
The ABN board member, whose salary is thought to have increased from £440,000 to more than £600,000 in 2007, left the bank in March last year. It is understood he received a "golden goodbye" worth €3.8m before joining the board of Artemis Asset Management, a London-based fund manager formerly owned by ABN.
Boumeester had a lifestyle to match his status as a respected and influential financier. As well as his £6m townhouse in Wilton Crescent, a handsome Regency terrace close to Harrods, he owned a home in Clapham, south London, and a 150-acre estate near Coupar Angus in Perthshire.
Along with his role as the sole director of a company specialising in country sports run from Belgravia, Boumeester was also a philanthropist and set up three foundations in the name of an ancestor who was a Dutch general in the late 19th century and oversaw Holland's military activities in Asia.
The Boumeester Foundation, established after Mr Boumeester's time in Asia, aims to conserve traditional culture in countries such as Vietnam, China and Bhutan as well as promoting education and nature conservation in the developing world.In a statement on the charity's website, Boumeester said: "The amount of talented people worldwide has never been counted, but it is certain that a good few talents never blossom. In as far as this is caused by a lack of means to pay for a proper education then those who have the means can obviously provide assistance. If it can be helped, then the development of talent should not be hindered. "
But beneath the affluent exterior, the Dutchman was struggling with inner demons. He left Artemis in March this year for what the company said were "personal reasons", and it is understood he had been suffering from depression for a number of months. He was also living separately from his wife, Anne, and their two younger children.
At the time of his disappearance last week, Scotland Yard underlined that Boumeester had been "feeling down of late" and "vulnerable". Despite an appeal from Anne Boumeester for her husband to get in touch, his mobile phone remained switched off and there was no attempt to use any bank card.
In a statement last night, his family said: "We are deeply grieved by what we must now assume is a tragic outcome. We are left with great sadness."
City suicides: Victims of the credit crunch
Kirk Stephenson
The 47-year-old millionaire boss of private equity company Olivant Advisers killed himself last September by jumping in front an express train in Berkshire. His wife, Karina, said that when the banking crisis hit, he had become "very tense and worried about a lot of things he had worked hard for".
Adolf Merckle
The fifth richest man in Germany, who once presided over a £5bn fortune, walked 300 metres through snow from his home to a railway line in January this year and stepped in front of a train. His family said the 74-year-old had felt "powerless to act" as his empire of 120 companies folded in the crisis.
Thierry Magon de la Villehuchet
The 66-year-old French fund manager was found at his desk in New York shortly before Christmas having cut his wrists. His company lost more than £850m in Bernard Madoff's Ponzi scheme.
Eric von der Porten
The San Francisco hedge-fund manager killed himself last December when his investments fell by more than 40 per cent in a year. The 50-year-old's family said he had been struggling with depression but the downturn had been "a big trigger".
Thomas Sabour
The 44-year-old managing director of a Mayfair investment manager died in his London flat in April after taking a large amount of cocaine and some heroin. He was being treated for depression which was blamed on the credit crunch.
David Kellerman
The chief financial officer of American mortgage giant Freddie Mac was found hanging in his Washington home in April. The company was under investigation over its accounting methods.
Join our commenting forum
Join thought-provoking conversations, follow other Independent readers and see their replies