The death of Tallulah Wilson: Mother of 15-year-old who was hit by a train urges awareness 'of a toxic digital world'
The gifted young dancer became obsessed with the internet, sharing pictures of her self-harm on the blogging website Tumblr
Staff
Thursday 23 January 2014 00:45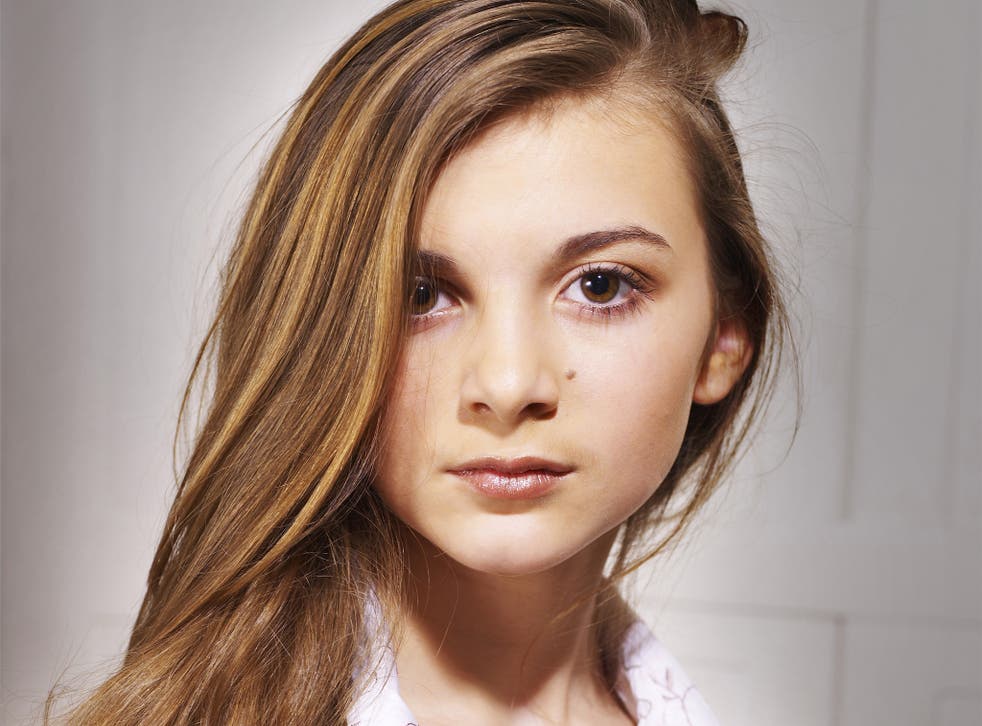 The mother of 15-year-old Tallulah Wilson has told how she was unable to get through to her daughter shortly before she was killed by a train because she had fallen into "the clutches of a toxic digital world".
The gifted young dancer, from West Hampstead, London, who was self-harming, became so obsessed by the internet that she created a fantasy cocaine-taking character to escape reality, St Pancras Coroner's Court was told.
The inquest jury said in its narrative determination about the circumstances of Tallulah's death that her mother Sarah had argued with Tallulah after Mrs Wilson had her daughter's account on social media site Tumblr deleted.
"This contained inappropriate images containing self-harming behaviour," the jury said, but added: "This site was very important to Tallulah, providing her with a medium to express herself over which she had total control."
The argument took place six days before the teenager died on 14 October, 2012.
Mrs Wilson said that things would never be the same without her daughter and warned every parent had to know about the "dangers of the internet".
"We have lost someone more precious than words could ever say - a beautiful, loving and talented shining star has been stolen from our skies," she said.
"Her sisters and I did everything we could to keep her safe, but she had fallen into a world of nightmares. She was in the clutches of a toxic digital world where in the final few weeks we could no longer reach her."
She was "shocked by the ease with which Tallulah and other children can access online self-harm and suicide blogs".
"Tallulah entered a world where the lines between fantasy and reality became blurred. It is every parent's worst nightmare," she said. "I believe the likes of Tumblr should do more to protect other vulnerable young people from the insidious aspects of the internet; they need to take an active role in policing and swiftly removing unsuitable material as some sites already do.
"I appeal to big brands to withdraw their advertising from those sites who continue to host inappropriate self-harming and suicide-promoting blogs to stop this poison spreading.
"Every parent needs to be aware of the dangers of the internet and what their children may be viewing online."
Social networking site Tumblr said it was committed to continually improving its ability to act on self-harm content after a mother called on every parent to be aware of the dangers of the internet.
A spokeswoman for Tumblr said Tallulah and her family were "in the thoughts of Tumblr and its employees".
"Issues of depression and self-harm are extremely challenging, particularly in online environments that encourage self-expression," she said. "Tumblr has policies to address the most harmful of this content, and we have systems in place to direct users to appropriate resources for getting whatever help they may need.
"We are committed to continually improving our ability to act on self-harm content, and also to keeping Tumblr a positive, supportive environment for those individuals dealing with issues of depression and self-harm."
Coroner Ms Mary Hassell said she would make a prevention of further deaths report following the inquest.
During the hearing, in the absence of the jury, she said: "I think that I must pass on to the relevant organisation or organisations some of the learning that has clearly taken place as a direct result of Tallulah's death in terms of not simply the importance of the internet but the particular ways that it influences and the particular consequences that it has in 2014 rather than in 2013 or 2012 because it evolves so quickly."
The inquest heard that the teenager, once reportedly head-hunted by the Royal Ballet School, would go online and post pictures of herself with self-inflicted cuts.
A psychiatrist assessed her as being severely depressed in May 2012, but it had been hoped her mood was "lifting". She missed psychiatric appointments in the days before her death.
The jury said Tallulah experienced low self-esteem from an early age. "Her mother is a normal caring parent, who had conflict with her daughter," they said.
She had difficulties with some girls at school and created an online persona.
"Her mother expressed her concerns and highlighted the dangers of this activity and the possible consequences," the jury said.
During this period Tallulah started to self-harm, which was noticed by the school nurse.
On October 13, she met a friend who she had met online. This meeting was uneventful, but took place without parental consent and mother and daughter argued about it.
On the day the teenager died she was driven to dance class by her grandfather, but did not attend. It is unclear whether she was depressed at the time that she took her own life, the jury said.
A Samaritans spokeswoman has urged anyone who is struggling to cope to contact their helpline on 08457 909090.
Register for free to continue reading
Registration is a free and easy way to support our truly independent journalism
By registering, you will also enjoy limited access to Premium articles, exclusive newsletters, commenting, and virtual events with our leading journalists
Already have an account? sign in
Register for free to continue reading
Registration is a free and easy way to support our truly independent journalism
By registering, you will also enjoy limited access to Premium articles, exclusive newsletters, commenting, and virtual events with our leading journalists
Already have an account? sign in