The drama behind the 'Lady C' defence
Fifty years after the D H Lawrence obscenity trial, David Randall reveals some bizarre behind-the-scenes theatrics
Sunday 24 October 2010 00:00 BST
Comments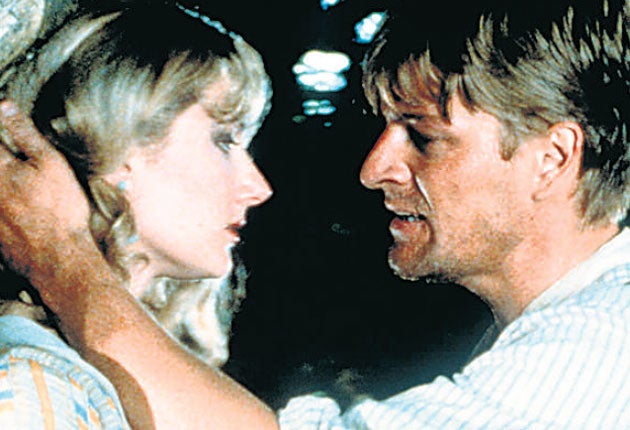 For 50 years, historians have assumed the Lady Chatterley's Lover obscenity trial could hardly have been more entertaining than it actually was. There was the snobbishness of the prosecuting counsel, his listing of every F-word and C-word in the book, the three-day pause in proceedings while the jurors were made to read the lubricous text, and an Anglican bishop appalling many of his flock by claiming from the witness box that the sex enjoyed by Lady C and gamekeeper Mellors was somehow "sacred".
But to these moments in the trial – long regarded as, if not the starting gun to the permissive society at least the warning to everyone so inclined to be "on your marks" – can now be added some tantalising glimpses behind the scenes involving such illustrious names as Dame Sybil Thorndike, T S Eliot, Evelyn Waugh, and, believe it or not, Enid Blyton.
The sources of these delicious details are letters and papers in the Penguin archive at Bristol University, donated by Penguin's then solicitor Michael Rubenstein via the leading expert on the publisher, Steve Hare. Mr Hare has written an essay based on them for Penguin's forthcoming 50th anniversary edition of Lady Chatterley's Lover, revealing those who were considered as potential expert witnesses.
Rubenstein, wrote to more than 300 authors, academics, clerics, theatricals, and other prominent figures asking them if they would be prepared to appear on behalf of D H Lawrence's work, which had been written in 1928, then banned, and widely confiscated ever since.
Some were eager, and duly stepped into the witness box. E M Forster, for instance, wrote to Mr Rubenstein, calling the book "a literary work of importance", adding, "the law tells me that obscenity may deprave and corrupt, but as far as I know it offers no definition of depravity or corruption." With some willing to testify, there were complications. Aldous Huxley, for instance, wrote: "Lady Chatterley's Lover is an essentially wholesome book." But the long journey from his American home, and his request for $1,000 expenses meant he was kept in reserve, as were Iris Murdoch and T S Eliot.
Eliot had, in the early Thirties, dismissed book and author, but now thought better of both and was prepared to appear. During the trial, he was on the defence team's substitutes' bench, and legend has it that, for several days, he sat outside the court in a taxi, the meter ticking all the while.
Among prominent refuseniks were Evelyn Waugh and Robert Graves. Waugh's letter to Mr Rubenstein described the book as dull and pretentious, one whose publication would serve no private or public good. He ended with the verdict: "Lawrence had very meagre literary gifts." Graves's letter said of Lawrence: "I won't have a book of his on my shelves."
Penguin cast the net for witnesses far and wide. Among those written to were Alec Guinness, Flora Robson, Sybil Thorndke and John Betjeman, plus, remarkably, Enid Blyton. The children's author wrote back, pointing out, not unreasonably: "Don't you think there's something slightly comic about E B solemnly declaring that L C Lover is a fit and proper book for everyone's reading?"
The process of preparing the case took eight weeks. The trial included moments of pure comedy, including the hiatus while the jurors read the book, a barrister's po-faced tally of the work's every naughty word, and the statement of the prosecuting counsel, Mervyn Griffith-Jones, now immortalised as one of the great gaffes of advocacy: "Would you approve of your young sons, young daughters – because girls can read as well as boys – reading this book? Is it a book that you would have lying around in your own house? Is it a book that you would even wish your wife or your servants to read?"
On 2 November 1960 came victory for Penguin, and the book was soon in the shops. More than two million copies were sold, many to people, one assumes, whose chief pleasure was not in the sum of its parts but its more private ones.
The reviews were generally kindly, the book being an opportunity for critics to display their liberality. But perhaps the most treasured critique came not from established literary journals, but from the American magazine for hunting and fishing types, Field and Stream.
The review read in part: "This fictional account of the day-to-day life of an English gamekeeper is still of interest to outdoor-minded readers, as it contains many passages on pheasant-raising, the apprehending of poachers, ways to control vermin, and other chores and duties of the occasional gamekeeper.
"Unfortunately, one is obliged to wade through many pages of extraneous material in order to discover and savour these sidelights on the management of a Midlands shooting estate, and in this reviewer's opinion the book cannot take the place of J R Miller's Practical Gamekeeper."
Top titles that provoked the ire of the powerful
Ray Bradbury's Fahrenheit 451 (1951) was first offered for serialisation during the McCarthy witch-hunts era. No magazine would touch it, apart from Playboy.
Maya Angelou's I Know Why the Caged Bird Sings (1969) appears sixth on the American Library Association list of the 100 Most Frequently Challenged Books of 2000-2009 – the first being J K Rowling's Harry Potter series (1997-2007).
Charles Darwin's On the Origin of Species (1859) was banned in the former Yugoslavia, Greece and the US state of Tennessee. Alan Paton's Cry, The Beloved Country (1948) was verboten in South Africa, but bought by 15 million people worldwide.
Erich Remarque's All Quiet on the Western Front (1929) was banned and burned in Nazi Germany. Kurt Vonnegut's Slaughterhouse Five (1969) was frequently banned from US schools.
Vladimir Nabokov's Lolita (1955 in Paris, 1958 in New York) was seized by the UK Home Office and banned in France.
Leonard Cohen, had his second novel Beautiful Losers (1966) banned and described as "the most revolting book ever written in Canada". They soon changed their tune.
Katy Guest
Join our commenting forum
Join thought-provoking conversations, follow other Independent readers and see their replies