Menthol cigarettes banned by EU under stringent new tobacco laws
Plain packaging has made the headlines but new regulations will also crack down on flavoured tobacco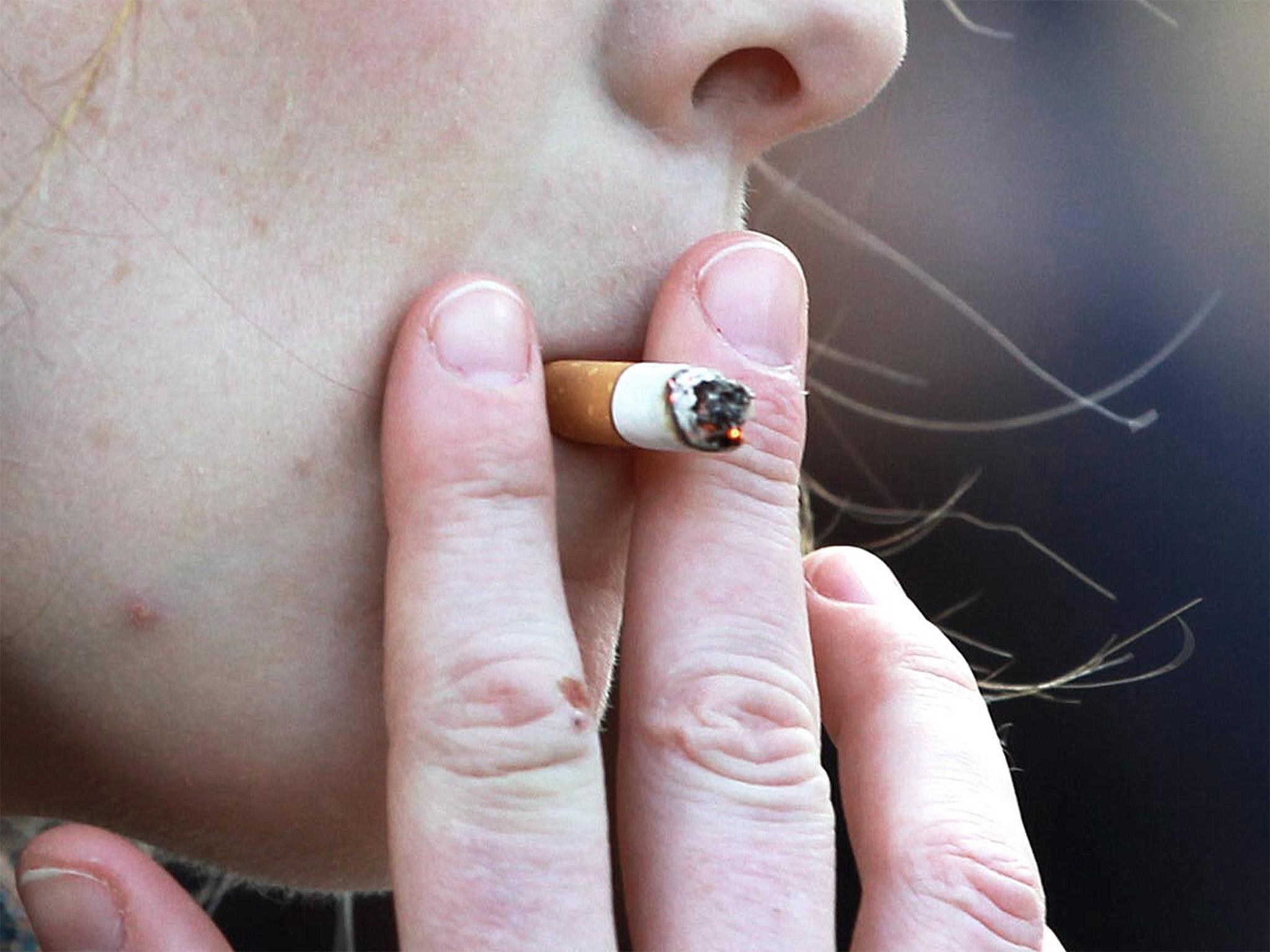 New rules forcing tobacco companies to sell cigarettes in plain, olive green packets come into force on Friday. But restrictions on packets are only part of a raft of new EU regulations that include a ban on menthol cigarettes.
Most headlines have focused on standardised packaging, aimed at reducing the appeal of tobacco products, which Parliament voted for shortly before last year's general election after an amount of prevarication by the Government.
Less publicised is the European Tobacco Products Directive, which the UK legislation builds on but has been held up by legal challenges from big tobacco companies.
Under the directive, picture health warnings must cover 65 per cent of the front and back of every packet of cigarettes, with additional warnings on the top of the pack.
It includes a ban on flavoured and menthol cigarettes and "lipstick-style" packs aimed at women – all packs must have at least 20 cigarettes to leave room for health warnings – and a ban on promotional statements such as "this product is free of additives" or "is less harmful than other brands".
The directive also allowed the UK to go further and introduce its own regulations requiring all tobacco packaging to be uniformly olive green with large images designed to act as health warnings.
While many of the new rules on tobacco, including plain packaging in Britain, come in this week, the ban on menthol tobacco comes into force on 20 May 2020.
EU court backs tougher rules for tobacco packaging
The latest legal challenge is being brought by the tobacco firms Philip Morris International, British American Tobacco, Imperial Tobacco and Japan Tobacco International.
A ruling was expected on Thursday in the High Court on a challenge to the legality of the new British rules on plain packaging.
What has the EU ever done for us?
Show all 7
The firms sought a judicial review of the UK's Standardised Packaging of Tobacco Products Regulations 2015, which the companies say will destroy their highly valuable property rights and render products indistinguishable from each other.
Earlier this month, in a separate legal challenge, the European Court of Justice (ECJ) ruled that the Tobacco Products Directive is lawful.
The ruling is likely to have an influence on the High Court's decision, which will be made by Mr Justice Green, and campaigners are confident that the tobacco firms will not succeed.
The new rules are an attempt to cut the number of smokers across the EU by 2.4 million. An estimated 700,000 smoking-related premature deaths are caused in the EU each year, and cancer charities are backing the measures.
Additional reporting by Press Association
Join our commenting forum
Join thought-provoking conversations, follow other Independent readers and see their replies