The heroes who invest in people: Five candidates from five different walks of life are vying to be Social Enterprise Champion of 2013
Sarah Morrison looks at how their commitment has helped their local communities
Sarah Morrison
Sunday 24 November 2013 01:00 Comments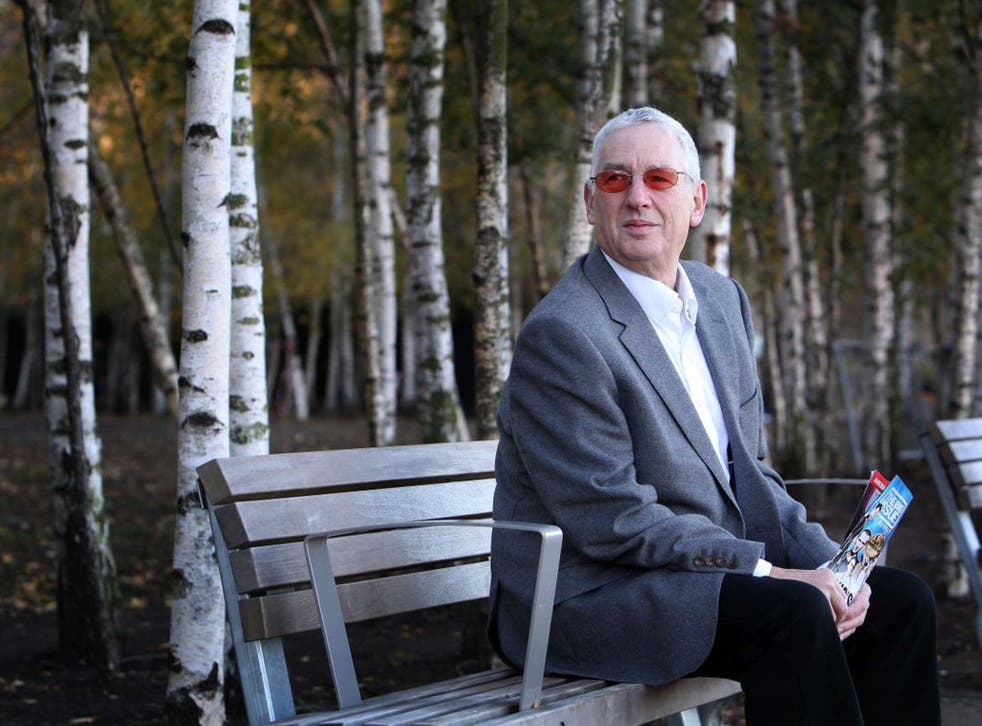 They are the sort of people who find young people jobs, provide healthcare services for hundreds of thousands of people, and invest millions in business that are changing lives.
On Wednesday, they will be honoured at the UK Social Enterprise Awards, which celebrate the work of Britain's 70,000-strong social enterprise movement. Five candidates, from across the country, will go head-to-head to be named this year's Social Enterprise Champion.
Forget celebrities or billionaires, the award – sponsored by The Independent on Sunday – will go to someone who both works in and regenerates a community at the same time. Over the last few months, the IoS has shown that people and profit can go together. The sector's contribution to the economy has been valued at around £18.5bn. Around 38 per cent of social enterprises had an increase in turnover last year, compared with 29 per cent of small and medium businesses.
In addition, they are more diverse: More than 90 per cent of social enterprises have at least one woman on their leadership team and almost one third of teams have Black, Asian and Minority Ethnic (Bame) directors.
Ahead of the 15th Social Enterprise Awards, The IoS meets this year's shortlisted champions.
I have always been interested in the role business can play in making a positive difference
Rajeeb Dey, 27, is the youngest shortlisted champion. He is the founder of Enternships, an online platform which helps young people find work in start-ups and social enterprises. It has worked with more than 5,500 companies and has placed about 8,000 young people in jobs. At just 17, he launched Student Voice, representing the views of secondary school students. In 2011 he co-founded StartUp Britain, a campaign to promote entrepreneurship, backed by the Prime Minister. The east Londoner was named a Young Global Leader by the World Economic Forum in 2012.
"When there are such high levels of graduate unemployment, it's important we do everything we can to connect young people to opportunities. Start-ups are the life-blood of our economy; they are fast growing and need young talent. It's important to drum in the message that we can make a positive difference in society, through social enterprise, at a time when so many issues need to be fixed. I have always been interested in the role business can play in making a positive difference. I hope everything I do in the future will be about looking at how business can do good."
The driver for me is to ensure that local people can own local assets and develop services that are important to a community
Cris Tomos, 46, from North Pembrokeshire, Wales, is as community-minded as they come. His day job is leading the restoration of Cardigan Castle, but he is also the chair of Welsh social enterprise Cymdeithas Cwm Arian Association, which raised thousands of pounds to buy co-operatively the old village school in Hermon and turn it into an eco-venue centre, offering community space, conference rooms and a pre-nursery group. He is a board member for the 4CG cooperative, which created community buildings, a car park and a local museum in Cardigan, among other things.
"It's about safeguarding buildings to be maintained for community use. The driver for me is to ensure that local people can own local assets and develop services that are important to a community. People need to be aware about the opportunity that community enterprises and share offers can bring. Most, when presented with what's possible, are prepared to part with £200 quite easily to ensure a community's service is maintained. We've kept the high street alive through cheaper parking, modernised an old hall, we're bringing in jobs and giving people opportunities to socialise."
Health isn't just about being seen in a hospital; it's also about where you live and what you do
Andrew Burnell's first job in the NHS was as a nurse in the 1980s. Now, the 47-year-old, from Lancashire, is the CEO of City Healthcare Partnership, a majority staff-owned social enterprise, which provides health and social care services to more than half a million people in Hull and in Knowsley, Merseyside. It left the NHS in 2010 and invests about 65 per cent of its profits back into its services.
"Our objective is to improve the health care services we provide, while investing in staff and the community. We are able to keep the public-sector pound within the areas where it's needed – more than 85 per cent of procurement is done locally and we give a percentage of our profit and time to local voluntary sector organisations. The social return on an investment is £28 for every £1 invested – so it has a wider impact. Health isn't just made up of being seen in a hospital. Health is also about where you live, what you do, and whether you have an education."
This isn't about charitable giving. It's about creating a business and making solutions sustainable
Nigel Kershaw OBE has been at The Big Issue for almost two decades. As Group Chairman and as CEO of Big Issue Invest (BII), he has always been determined to invest in and regenerate communities, preventing people from having to live on the streets. Since 2005, Kershaw, 62, has run BII around the Big Issue motto: "A hand up, not a hand out." It has invested more than £20m in 160 social enterprises, reaching almost 1.7 million people. He says he ultimately wants to put The Big Issue out of business.
"When we made our first investment, there were just a few pioneers doing it. People thought we were fucking nuts. They asked what on earth a homeless magazine was doing in the finance world. We're really proud of what we have achieved. We invest anything from £50,000 to £1m. Social enterprises, on the whole, are focused on where there really is a social failure. Lots of the entrepreneurs have been inspired to set one up because they have seen something in their lives they want to address, or something around them they want to mend. This isn't about charitable giving. It's about creating a business and making solutions sustainable."
The people you meet have sheer determination and passion, as well as showing innovation and resilience
Caroline Mason CBE had an "epiphany" a decade ago. The former business woman, who had worked at Reuters and in the financial world, decided she wanted to use her skills in a different way. She launched Investing for Good, a project that mobilised investment capital for socially driven organisations. She became chief operating officer for Charity Bank and then COO of Big Society Capital, which has committed £150m to almost 30 organisations in the social sector. Mason, 49, is the newly appointed chief executive of the Esmée Fairbairn Foundation.
"I could tell, in 2003, that financial services had changed quite a lot. It didn't seem to be operating to any socially useful purpose; it was becoming an end in itself. In my own personal life, I was very involved with the community, and I began to see a disconnect. I co-founded Investing for Good to try and make money work for different reasons. In 10 years, [social enterprise] has changed hugely. People are beginning to understand it. Financial institutions are even designing products. There's nothing I'd rather do. The people you meet have sheer determination and passion, as well as showing innovation and resilience. I love it."
Register for free to continue reading
Registration is a free and easy way to support our truly independent journalism
By registering, you will also enjoy limited access to Premium articles, exclusive newsletters, commenting, and virtual events with our leading journalists
Already have an account? sign in
Join our new commenting forum
Join thought-provoking conversations, follow other Independent readers and see their replies